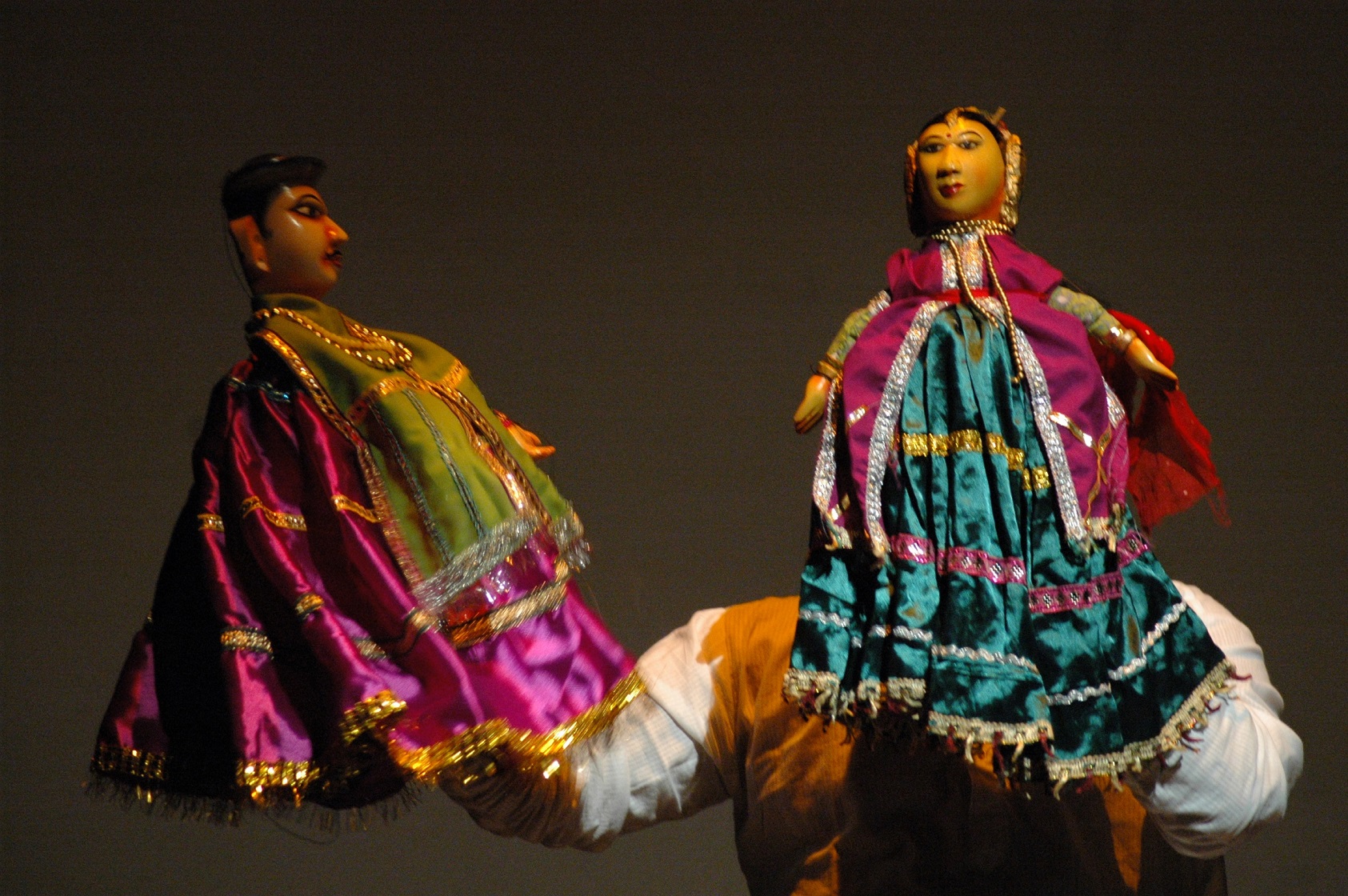 Press Release
Jaipur, 5 March: A presentation by participant puppeteers of the 7th Master Class hosted by Unima India and led by Dadi Pudumjee was held today at JKK. The performance was a short sharing of their explorations during the master class.
The presentation was a unique blend of the traditional art of puppetry with contemporary technique. The two prominent features of the show were – modern techniques and narratives borrowed from mythology and folk tales. Unlike the traditional method of teaching puppetry, which is usually passed from one generation to the next, the master class gave the puppeteers a chance to learn contemporary techniques.
Use of cross instead of the traditional dhaga, materials like leather and wood, overhead projection of light, use of movement in earlier stationary puppetry, among others were some of the unique features of the show.
The participants of the show are Jagannath Singha of West Bengal, Chetan Gangawane of Maharashtra, Rajeev Pullavar and Haridas of Kerela, Praveena and Darshana of Karnataka. The participants will be giving performances on glove, shadow and string puppetry.
Master class host, Dadi D Pudumjee is a contemporary puppet master from Delhi who has been awarded Padmashree in recognition of his contribution to puppet theatre in India. UNIMA India is the National Centre in India of the Union International de la Marionette International Union of Puppeteers founded in 1929. The aim of UNIMA is to promote the art of puppetry by organizing events like workshops, festivals, exhibitions, seminars, by publishing journals, documenting puppet theatre and organizing trainings for professional puppeteers through Master classes.