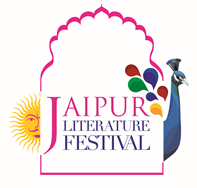 Press Release
The ZEE Jaipur Literature Festival is set to announce the winner of the Kanhaiya Lal Sethia poetry prize in the presence of  theinternationally renowned American poet Anne Waldman, H.E Maharaja Gajsinghji of Jodhpur,  distinguished jury comprising of NamitaGokhale, Sudeep Sen, Sukriti Paul , and JaiprakashSethia  and  Siddharth Sethia of the KL Sethia Foundation.
The winner is a senior poet to be revealed at ZEE JLF tomorrow.
A cash prize of one lakh will be awarded by JaiprakashSethia of KL Sethia Foundation and Sanjoy Roy of ZEE Jaipur Literature Festival.
Theceremony will take place on Saturday 21 Jan at 4:45pm at ZEE Jaipur Literature Festival.
Jaipur, January 20, 2017: To celebrate the expressive art of poetry, the ZEE Jaipur Literature Festival, one of the greatest literary gatherings in the world, will announce the winner of the second KanhaiyalalSethia Award for Poetry at a ceremony, Saturday 21 January at 4.45pm.
In association with KL Sethia Foundation,the award is established in memory of MahakaviKanhaiyalalSethia. In addition to a cash prize of Rs 1 lakh, winner also takes part in a Poetry Hour on 21st of January following the presentation of the award.
Joining the Winner in the Poetry Hour at 5.15pm on 21st January will be Monica Gaur, Punam Chadha-Joseph, Dushyant, NaseemShafaie and Neeraj Daiya, moderated by Sudeep Sen.
The distinguished jury comprised of poet and author Sudeep Sen, author and Festival Director NamitaGokhaleand distinguished poet and critic Sukrita Paul Kumar.
Speaking on the award, Sanjoy K. Roy, director of Teamwork Arts who produce the ZEE Jaipur Literature Festival, said, "Poetry has been JLF's primary focus over the years. We are delighted we now have the Kanhaiya Lal Sethia Award for Poetry which recognises and rewards a poet with an extraordinary body of work."
JaiprakashSethia of KL Sethia Foundation said, "Shri Sethia had the rare distinction of becoming a legend during his life time,conservatively estimating more than 15 million people globally were aware of Sethia ji and his body of work in literature."
ENDS
NOTES TO MEDIA PERSONS
For media enquiries on the Jaipur Literature Festival, please contact Edelman India:
Nitisha.Prabhakar@edelman.com / Amrita.Sarna@edelman.com
For Jaipur media coordination on the Jaipur Literature Festival, please contact Spark PR:
Jagdeep Singh (M: 09829065787) (Email id: info@sparkpr.in)
Kamal Kant (M: 09571836810) (Email id: info@sparkpr.in)
About the Jaipur Literature Festival 2017
The past decade has seen the Jaipur Literature Festival grow into the world's largest free event of its kind. Having hosted 1300 speakers and welcoming nearly 1.2 million book lovers, the success of JLF has been astonishing and heartwarming.
Celebrating writers from across the globe, the Festival has hosted some of the best regarded and loved names, ranging from Nobel Laureates and Man Booker Prize winners to debut writers such as Amish Tripathi, Chimamanda NgoziAdichie, Eleanor Catton, Hanif Kureishi, His Holiness the 14th Dalai Lama, Ian McEwan, JM Coetzee, Margaret Atwood, Mohammed Hanif, Oprah Winfrey, OrhanPamuk, Pico Iyer, Salman Rushdie, Stephen Fry, Thomas Piketty, Vikram Seth and Wole Soyinka, as well as renowned Indian language writers such as Girish Karnad, Gulzar, Javed Akhtar, MT Vasudevan Nair, Uday Prakash as well as the late Mahasweta Devi and UR Ananthamurthy.
Writers and Festival Directors NamitaGokhale and William Dalrymple invite authors from across the globe to take part in the five-day programme set against the backdrop of Rajasthan's stunning cultural heritage and the Diggi Palace in the state capital Jaipur.
Equity and democracy run through the Festival's veins, placing some of the world's greatest writers and thinkers from all walks of life together on stage. All events are completely free and there are no reserved spaces; this egalitarian access is a powerful statement in a country where access to such individuals remains the privilege of a few. On top of all this, people are guaranteed to have fun!
As Time Out said: "It's settled. The Jaipur Literature Festival is officially the Woodstock, Live 8 and Ibiza of world literature, with an ambience that can best be described as James Joyce meets Monsoon Wedding."
The Festival is a flagship event of Teamwork Arts, which produces over 25 highly acclaimed performing arts, visual arts and literary festivals across more than 40 cities globally, and is produced by Sanjoy K. Roy.
In 2014, JLF spread its wings beyond the borders of India with an annual event in May at London's Southbank Centre. In 2015, JLF headed across the pond to Boulder, Colorado where it hosts a similar event every September.
Website: www.jaipurliteraturefestival.org
About Teamwork Arts
For over 25 years, Teamwork Arts has taken India to the world and brought the world to India.
In countries such as Australia, Canada, Egypt, France, Germany, Hong Kong, Italy, Israel, Korea, Singapore, South Africa, Spain, UK and USA, Teamwork produces over 25 highly acclaimed performing arts, visual arts and literary festivals across more than 40 cities.
Teamwork Arts produces one of the world's largest free literary gatherings, the annual Jaipur Literature Festival, the Ishara International Puppet Festival in New Delhi, the annual Mahindra Excellence in Theatre Awards (META) and Festival, international festivals Shared History in South Africa, Eye on Indiain the United States of America, India by the Bay in Hong Kong, Confluence- Festival of India in Australia, and many more.