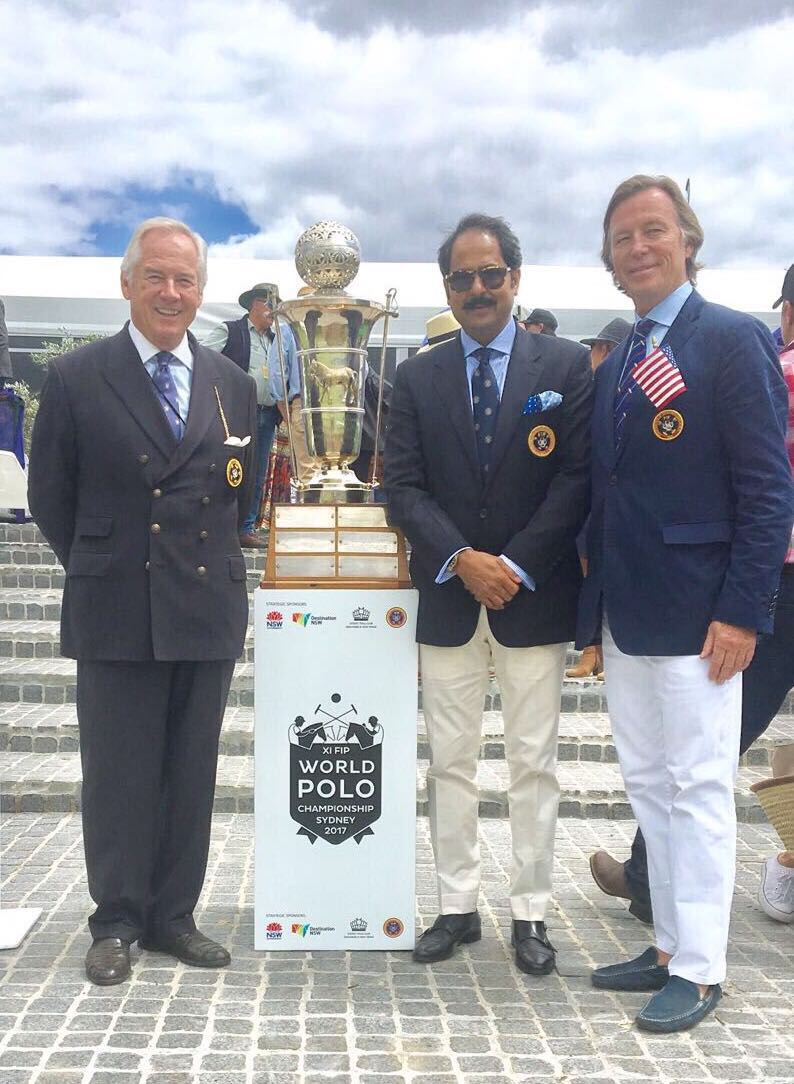 Press Release
The World Cup Polo began on 21 October, 2017 at the Sydney Polo Club in Australia. The first match was played between Argentina and the USA, in which the former won 12-9.5. The host country Australia won the second match 10-9 through a golden goal against Spain.
Earlier, the inauguration ceremony took place in which besides the teams, Federation of International Polo (FIP), President, Nic Denovor was present along with FIP Ambassadors of the participating countries. India was represented by its FIP Ambassador, Maharaj Narendra Singh.
India played its first match against England on 22 October 2017.
It is to be recalled that the World Cup Trophy was presented by the late Maharaja of Jaipur, HH Bhawani Singh in 1987. He was also the founder member of the FIP.