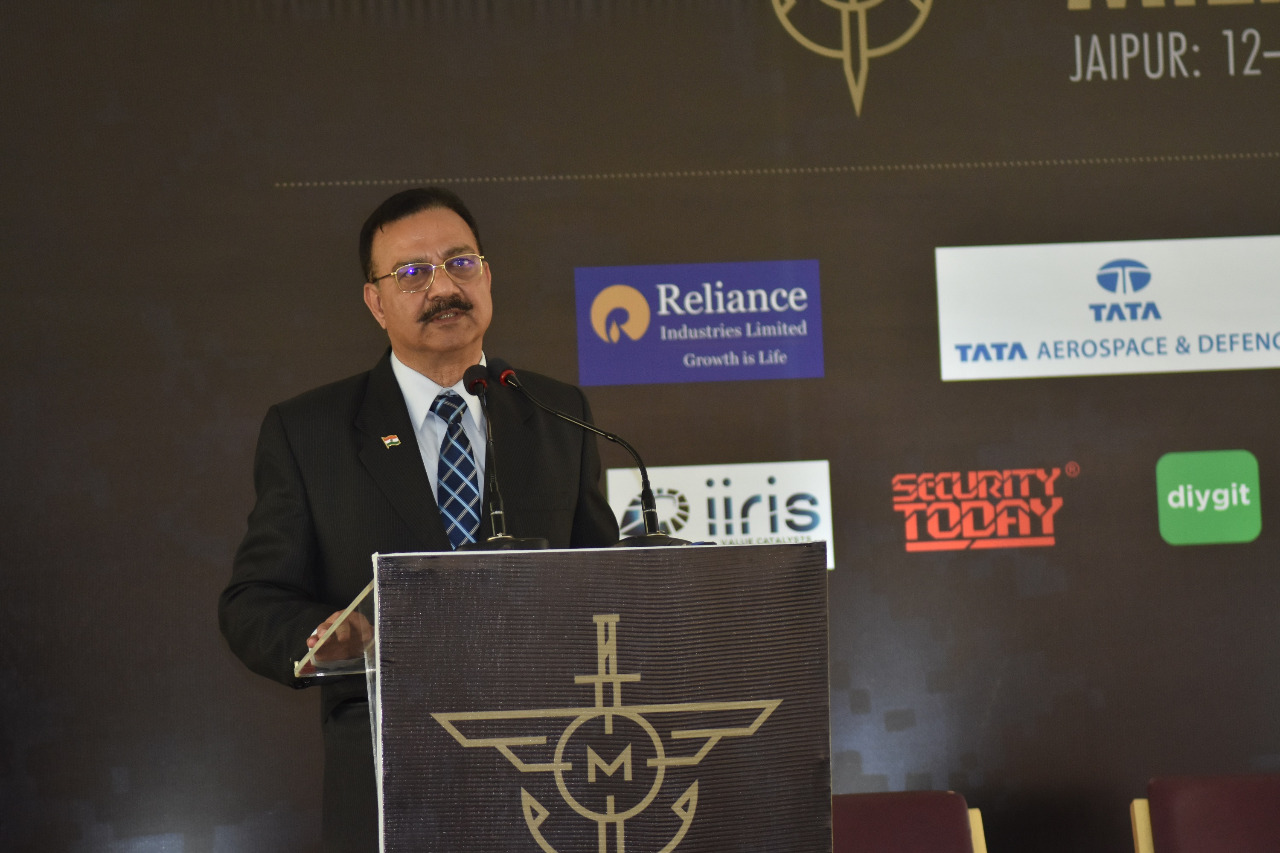 Press Release
Cyberspace is a vast spectrum that touches us all from mobile phones to data centres, communication centres, and much more. Cybersecurity is going to be one of the factors that will create headwinds in the economic growth the country wants. The pandemic brought digital transformation on us all. It hit the cybersecurity community quite hard. The entire architecture of cybersecurity had to adapt quickly. With automation and digitisation, all sectors have become critical sectors and this has had made cybersecurity that much more relevant. This was stated by Chief (Designate), National Cyber Coordination Centre, Lt. Gen (retd) Rajesh Pant. He was delivering the keynote address on 'Information Warfare' at the conference of 'Militaria@Jaipur 2021' at Hotel Narain Niwas Palace.

He further said: "One of the ways for other nations to slow down our growth will be by interfering with our cyberspace. In 2020, the global loss due to cybercrime was USD 6 trillion. At the international level, due to the clear division between the Western and rising China, Mexico, Cuba and Russia lobby the internet is heading towards 'Splinternet' by way of which the Internet is likely to split. This will make tracing cybercrimes even harder. At the national level, in the Ministry of Defence, within the three services, cyber operations are today being carried out by 9 agencies. There is no joint centre of coordination between them.

Talking about how the national map has been created for handling national security, he further said that in the last couple of years, along with the National Cyber Coordination Centre, an organisation has been created to look at the critical information infrastructure called 'National Critical Information Infrastructure Protection Centre' (NCIIPC). For threat prediction, there is an organisation called 'National Cyber Coordination Centre' (NCCC). For cybercrime, 'Indian Cyber Crime Coordination Centre' (I4C) has been created. Apart from this, State and sectorial security operational centres have also been started.