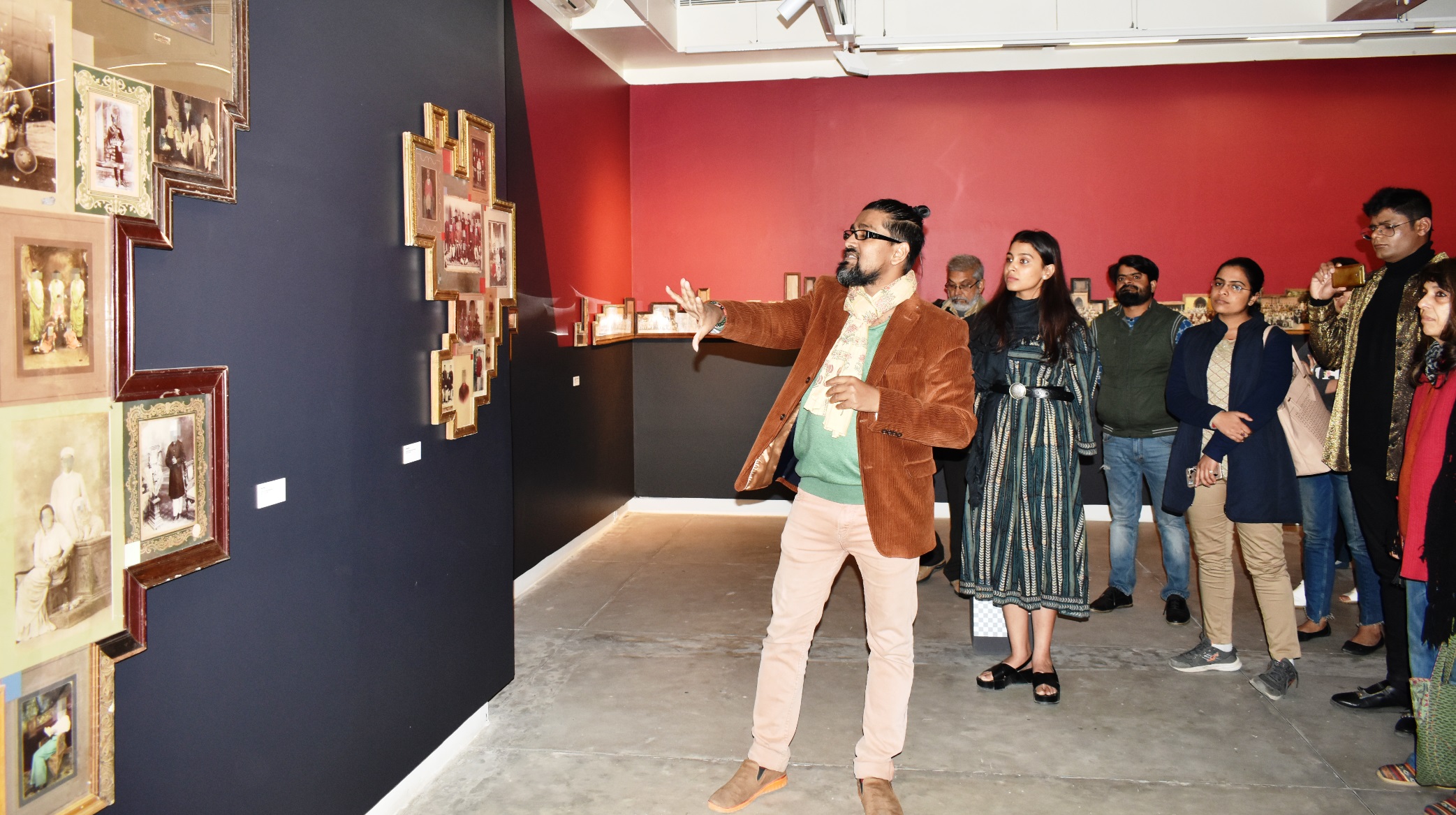 Press Release
An artistic photographic collection that connects the past and the present gained tremendous appreciation at the Jawahar Kala Kendra (JKK). The occasion was a walkthrough organised as a part of the two and a half month long photography exhibition – Ellipsis – Between the Word and Image' being held at JKK. The walkthrough was held in gallery 3 of the Museum Galleries of JKK, where the artworks of the artist, Nandan Ghiya are being exhibited. Mr. Ghiya was also accompanied by designer, Shaivyya Gupta. 
During the walkthrough, Mr. Ghiya took the audience through his experience and inspiration and shared that his collection is a representation of the present itself looking at its past and history through the eyes of the contemporary world. It also traces the impact of technology on cultural identity and history. His work can be called to be a resurrection of what is said to be historical. He further added that while glancing at his collection one can sense the friction between the digital and physical, past and present and a state of transition.
Along with the exhibits of Mr. Ghiya in gallery 3, the exhibition also showcases some unseen works from the archives of India's first established photographer-king, Sawai Ram Singh II of Jaipur in gallery 1 along with collections from around 32 artists from Iran,  Pakistan, Afghanistan, Myanmar, Sri Lanka and India published in PIX in the Contemporary gallery and gallery 2. 
It is to be recalled that the exhibition is being presented by JKK in association with The Alkazi Foundation for the Arts (AFA), PIX, City Palace Museum (Maharaja Sawai Man Singh II Museum) and Exhibit 320. It is open for visitors till 30 April from 11 am to 7 pm, on all days except Mondays & public holidays.