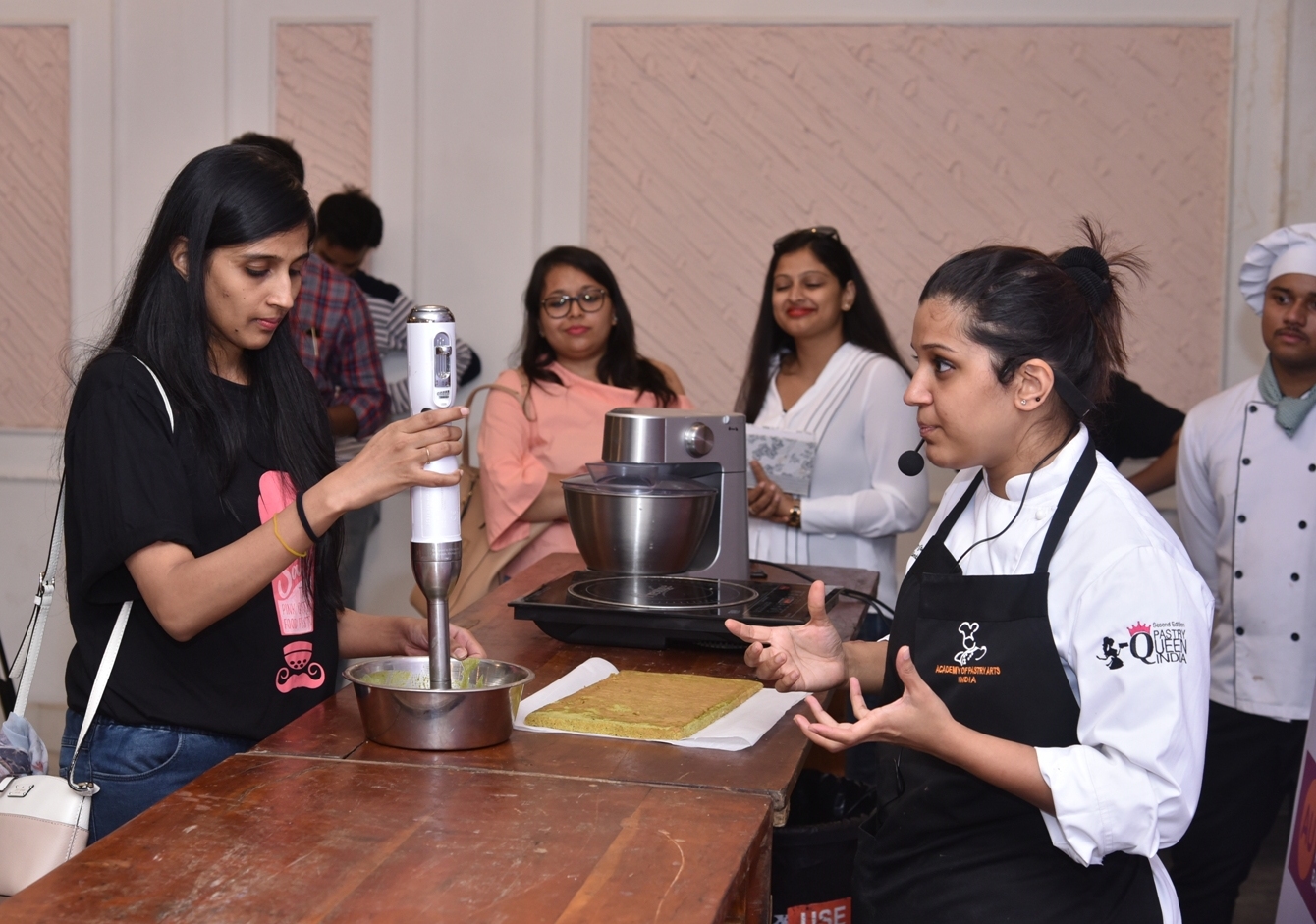 Press Release
The 2-day mega 'Salt Food Festival' began on Saturday, 20 October at Hotel Clarks Amer. The festival witnessed workshops galore by celebrity chefs and over 30 pop-ups from India and abroad. The festival has been organized by Ms. Divolka Jain in association with Gyanjee caterers.
Food Phone Photography Workshop
The day began with 'Food Phone Photography Workshop' by well-known food photographer, Ms. Deeba Rajpal. Highlighting the various elements to keep in mind while doing mobile photography Ms. Rajpal emphasised on having a clean background, using props judiciously, trying to capture in natural light as well creating layers within an image. Later, the participants also had the opportunity to shoot laid out food items instructed by Ms. Rajpal.
Recipe Workshops
Pastry Queen of India of Eureka Araujo taught how to make 'Green Opera Tea and Lemon Meringue Tart'. Under her expert guidance the audience learned how to prepare Italian Ganache, Buttercream, Sponge and Lemon Cream. This was followed by a workshop on 'Diwali Appetisers' by chef Tarun Jain who taught 'Parmesan Taco', 'Lachha Tokri Chaat' and 'Paneer Khurchan'. Italian Chef Antonio Scirocco taught the traditional 'Italian Style Wood Burn Pizza'. The audience learnt how to make pizza dough, layer on toppings and baking. Anahita Dhondy of Soda Bottle Openerwala taught how to prepare 'Nankhatai' using a 100 year old recipe and 'Plantain Cutlet' using gluten-free superfood, Amaranth.
Food Pop-ups
More than 30 pop-ups by food giants from around the country and abroad as well as Market by home chefs were a major attraction for all the food-lovers at the festival. A large number of people coming from other parts of the country had the opportunity to try out foods from well-known food brands like –Le15, Quyu's Café, Surya Mahal, Café Bae, Nibs, Zolocrust, Molly Moo, among others.
On Sunday, 21 October there will workshops like Food Styling by Deeba Rajpal, Cakesicles by Ketki Barfiwala, Laal Maas by Mita Kapur, Woodburn Pizza by Antonio Scirocco and Nutella Squares and Chocolate Sea Salt Truffles by Pooja Dhingra. Similarly, a host of food pop-ups will also be a unique attraction for the visitors to sample a variety of dishes. In the evening, live entertainment will be presented by renowned band Indian Ocean.