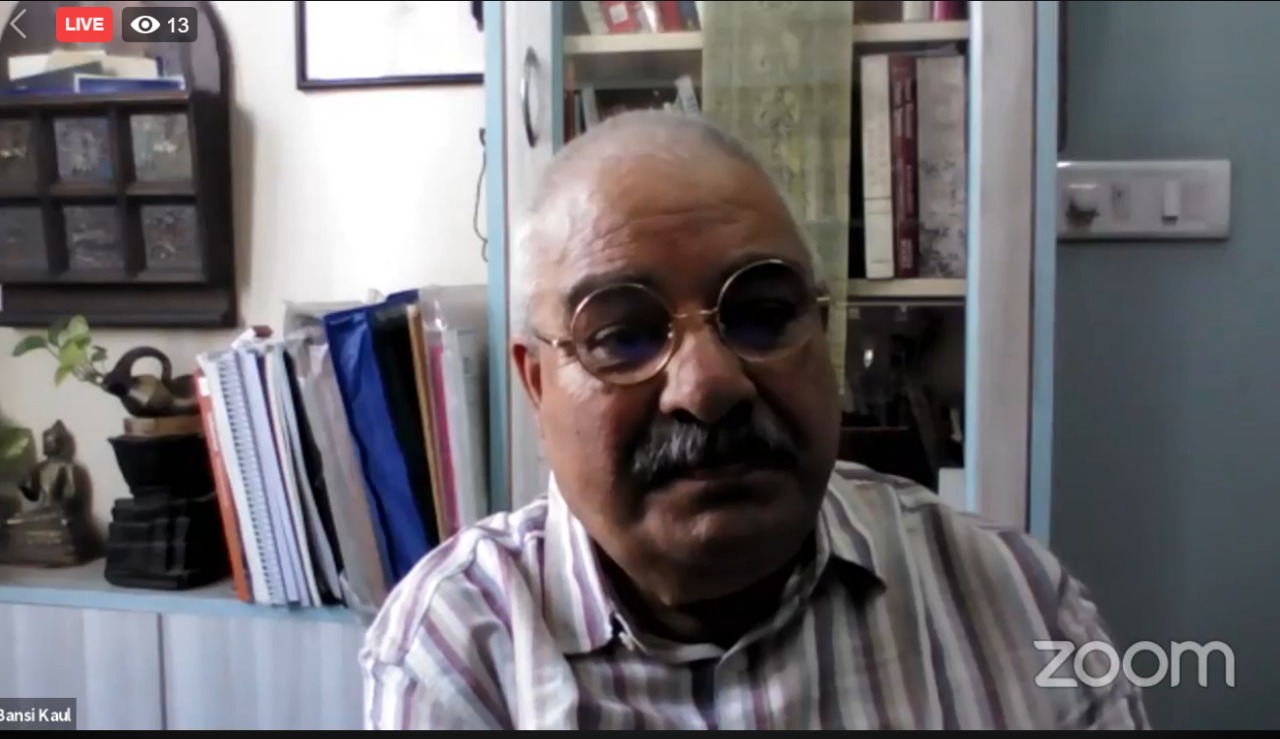 Press Release
As a part of Jawahar Kala Kendra's (JKK) ongoing 'Online Learning – Children's Summer Festival, a performing arts session on 'Theatre' was held today. The session was conducted by eminent director, designer, and visualizer, Mr. Bansi Kaul from Srinagar. The session was focused on a brief introduction to theatre, theatrics, developing a play sitting at home and much more.
The session began with an introduction to what is theatre, how a 'katha' (story) is told and the importance of theatre. The artiste said the theatre is a way one tells a story. Citing an example of how one makes a story, he said that if four family members are sitting together like mother, father, brother and sister. One can start a story and other people can begin to contribute to it and slowly the story will expand. When the story is complete, all those who have contributed to it will become a character. Theatre doesn't always begin outside, more often than not, it begins at home and between friends.
He further said that theatre should not be considered something very complicated that makes one hesitant about performing. There is need to understand how theatre will increase creativity in one's life. Nowadays, when children are sitting at home, perhaps brother and sister can turn their hands into characters and develop a story. In this, one hand can be telling its story to the other hand. It is not always necessary to use words to communicate in theatre. One can also speak with their hands, feet, shoulders and even their entire body. This is a different format of theatre. Sharing another example of a story, the artiste said when one travels by bus and looks out the window, they can see the world outside. One can analyse the journey and the world they see till they reach their destination like the people, shops, crossroads etc. When one recalls this world and begins to write then that also becomes a story.
Tomorrow's Programme on Friday, 12 June
Tomorrow on Friday, 12 June there will be a performing arts online learning session on 'Theatre' by mime artiste, Mr. Kunal Motling from 5 pm to 6 pm. The session will focus on the art and culture of Mime.
It is to be noted that the online learning session will be Live on JKK's Facebook page on https://www.facebook.com/jawaharkalakendra.jaipur/