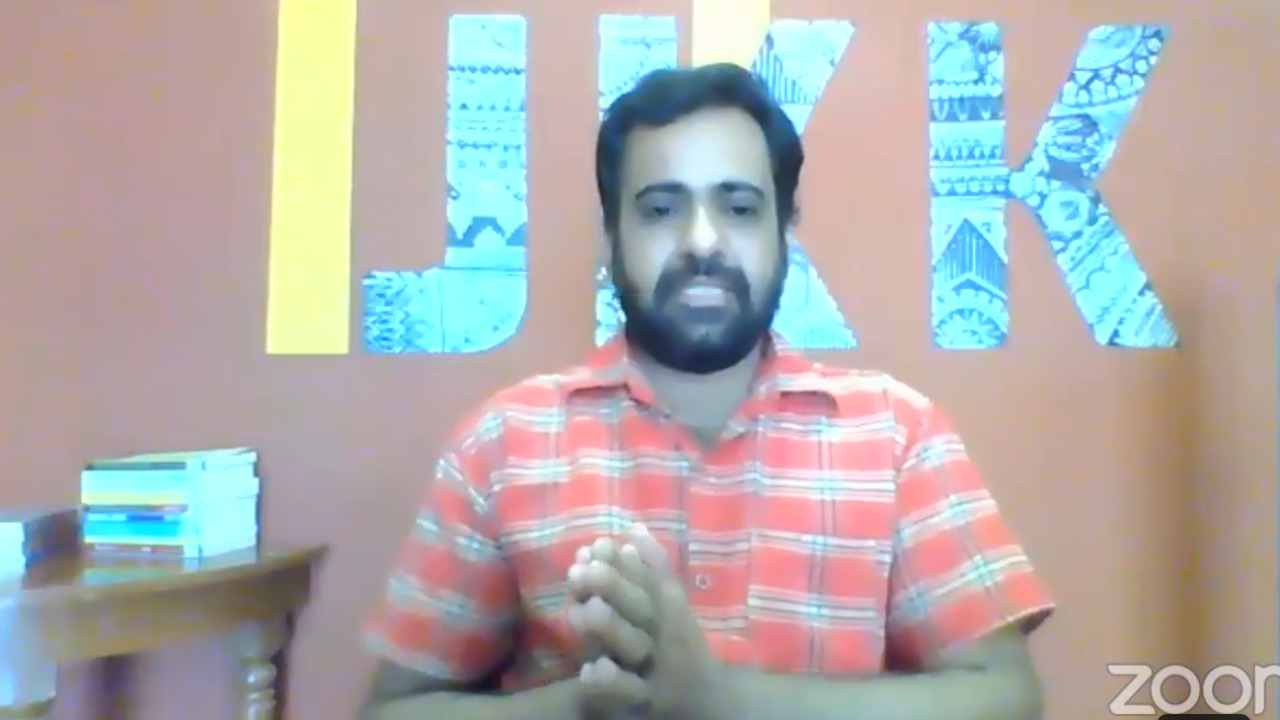 Press Release
Participants further delved into the nuances of creative writing on the concluding day of the online session – 'Creative Writing' by Mr Sandeep Meel today. It was organised by Jawahar Kala Kendra (JKK) on Zoom and broadcasted live on their Facebook page. The session focused on the structure of a story, writing dialogues, subtext, and writing the climax. The session also featured a brief revision of the previous day's lesson.
The artist said that the structure of a story has three parts – the beginning, the middle (climax) and a logical ending. If the first line of a story is well-written it will hook the reader. But if it is written poorly it can cause the reader to lose their attention and find another story. The first sentence is the gateway to the story. A story can have several stories in it these are called 'Katha'. Like 'Mahabharat' is a story that has many smaller stories within it. 'Katha' strengthens the main story and push it forward. 'Kathas' should never overpower the main story. It should only be included if it is needed, pushes the story forward, and is relevant. "Throughout the story, a relationship builds between the writer and the reader, that even when the writer does not write something the reader assumes it. This is known as subtext which is hidden and unsaid but it is implicit", he said.
Talking about writing dialogues for a story, he said that dialogue is very important between the characters. It depends on the character's personality, where they come from, and their role in the story. The writer has to shift from one character's mind to another when writing dialogues. It should be small, communicative and reflect the character's behaviour. When writing dialogues, there should be a sequence and relation between the two dialogues. It pushes the story forward, presents new incidents, and makes the reader's journey more exciting.
Tomorrow, 10 July, an online session — 'Realistic Painting' with artist, Mr Shuvanker Biswas will be held on Zoom and broadcasted live on JKK's Facebook page at 3 pm. The session will explore the creative methods of vivid realistic painting.