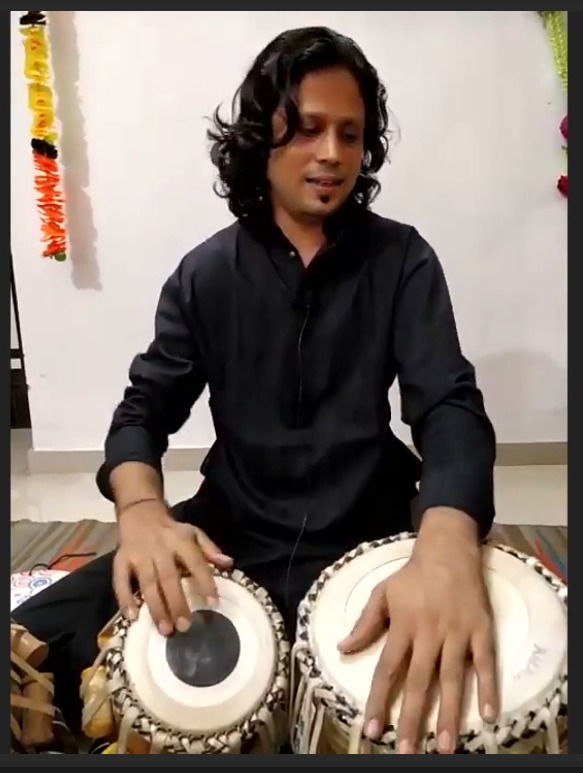 Press Release
As a part of the ongoing 'Online Learning – Children's Summer Festival being organised by Jawahar Kala Kendra (JKK), viewers witnessed the final day of the 'Tabla Vadan' online learning session. It was conducted by tabla maestro, Dr. Ankit Pareek. The session focused on 'Taal Keherwa', its types, mimicking the sounds of a train and horse on the 'Tabla' and much more.
The session began with a revision of the previous day's lesson. This included – 'Tit' and 'Tirkat' of Delhi Gharana in 'Taal Teentaal', the different types of 'Kayda' and playing 'Tihai' and 'Tukda' on the 'Tabla'. Following this, the day's lesson began with the knowledge the '8 Matras' (beats) of 'Taal Keherwa'. Similarly, the artiste also explained the different variations of 'Keherwa'.
Viewers especially enjoyed the live demonstration by the tabla artiste of mimicking the sounds of a running horse and train on the tabla. After this, the artiste gave an introduction to 'Rela' (fast composition) and demonstrated how 'Rela' is executed. The session concluded with a guided practise of how to play a 'Parna' in 'Taal Teentaal'.