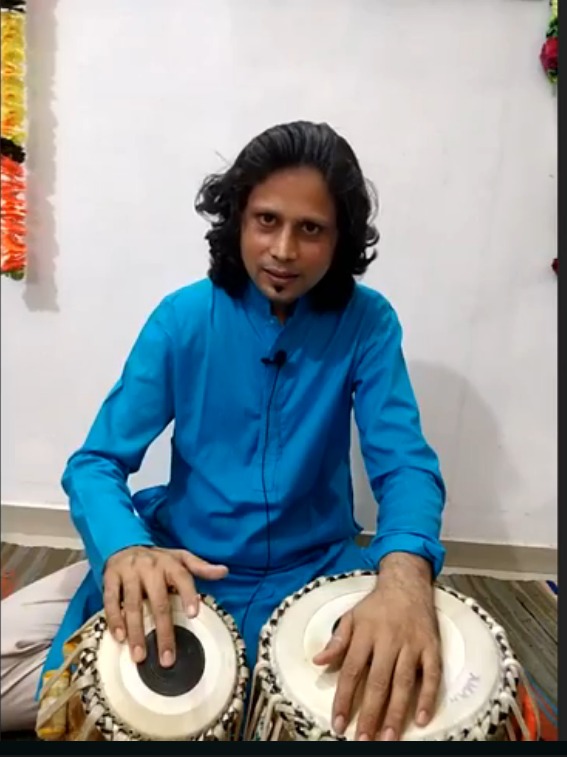 Press Release
As a part of the ongoing 'Online Learning – Children's Summer Festival, viewers witnessed the second day of the online learning session on 'Tabla Vadan'. It was conducted by tabla maestro, Dr. Ankit Pareek. The session focused on Kaida, Taal Teental, Tihai, Tukda, and much more.
The session began with a brief revision of the previous day's lesson. This included – the physical structure of the 'Tabla', hand positions and postures to be maintained while playing the 'Tabla', as well rhythms like 'Ekgun', 'Dugun' and 'Chaugun' played on the 'Tabla'. Following this, the artiste gave an introduction to 'Kayda'. This is one of the most important skills to be learned by a Tabla player. It is an important composition type in 'Tabla Vadan', he said.
Following this, he demonstrated the 'Tit' and 'Tirkat' of Delhi Gharana in 'Taal Teentaal'. He also explained the different types of 'Kayda' and offered a guided practice of playing 'Tihai' on the 'Tabla'. He concluded the class by showcasing the technique of playing a 'Tukda' on the 'Tabla'.