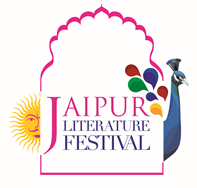 Press Release:
Vani Prakashan and Teamwork Arts Pvt Ltd present Vani Foundation Distinguished Translator Award. The award honors those translators of India who have consistently and qualitatively facilitated literary and linguistic exchange between at least two Indian languages. This award was deemed necessary in light of the lack of present initiatives to encourage direct exchange between Indian languages. It also aims at re-discovering and conceptualizing India's rich history of linguistic and literary interchange by inspiring contemporary translators to carry this proud tradition into the present and project it into the future. The award especially favours translators who have produced a significant literary corpus over an extended period of time, and carries a monetary prize of one lakh rupees, in addition to public recognition.
The 2017 award is being presented to the well known translator, poet, writer and critic DrAnamika.
Dr. Anamika has published 8 collections of poetry, 5 stories and various criticisms. Embedded in feminism, her creations have inspired generations of readers and budding writers in Hindi and English. According to her, every world is a translation in itself. She has translated works of many famous writers like Rabindranath Tagore, Lesmurry, Octavio Paz etc. She has translated important works like Nag Mandal (Girish Karnad), Rilke ki Par (Contemporary English Poetry), Kehti Hain Auratein (Feminist Poems from World Literature). DrAnamika has been honoured with awards like Bharat Bhushan Award, Girja Kumar MathurSamman, SahityakarSamman, ParamparaSamman, KirdaarSamman etc. She is a Delhi based academic and bilingual writer with more than twenty national and international publications to her credit. A trained classical dancer, her   novels have a vast readership and her poems are translated into various languages. Her works are prescribed at curricula at JNU, University of Cochi, and University of Moscow etc. Currently she is working as a professor of English in Delhi University Satyawati College.
In 2017, this award will be presented from the august stage of Jaipur BookMark, the unique publishing industry platform created in association with the prestigious Jaipur Literature Festival. Two years ago, the Jaipur Literature Festival began an important new initiative: Jaipur BookMark (JBM). Conceptualized as a business to business segment, JBM is held parallel to JLF, in a quiet nearby venue and provides a platform for publishers, literary agents, authors, translation agencies and writers to meet, talk business deals, listen to speakers from across the world and perhaps even sign the occasional contract.
Every year the ZEE Jaipur Literature Festival makes a concerted effort to ensure that the multitude of Indian languages is showcased while its industry arm, Jaipur BookMark, focuses on the art and business of translation. This is set to continue in 2017 with over 25 languages represented in works spanning the country's literary landscape as well as international translations in a bid to preserve and promote the diverse range of life, culture and stories from India and across the world.
Vani Prakashan has been publishing finest Hindi literature since 54 years in over 32 genres. It has published over 6,000 books in print, electronic and audio format. It has a footprint in more than 3,00,000 villages, 2,800 towns, 54 major cities and 12 major online book stores in the country. Vani Prakashan is also connected with major library systems of India, United States of America, United Kingdom and Middle East. Vani Prakashan's list includes 32 SahityaAkademi awarded books and authors, 9 Nobel laureates translated into Hindi and 24 other major awarded writers and books. The organisation is honored at National Library, Sweden, Indo-Russian Literary Club and Russian Center of Art Culture and by Polish Government for promoting Indo-Swedish, Russian and Polish literary exchange, respectively. Vani Prakashan has also won the prestigious Distinguished Publisher Award instituted by The Federation of Indian Publishers in 2008. On its 51st anniversary, its laid foundation for its not-for profit arm Vani Foundation.
The esteemed jury of the award comprises of NamitaGokhale, Founder and Co-Director, Jaipur Literature Festival, Neeta Gupta, Director, Jaipur Book Mark and culturalistSundeepBhutoria.
The award will be presented by India's eminent journalist, writer and television personality MrinalPande. Pande has been the chief editor of Hindi daily Hindustan and chairperson of Prasar Bharti. She also hosted a popular weekly interview show BaatonBaaton Mein on Lok Sabha TV that highlighted the personalities and ideas related to Indian art, culture and literature. The Government of India awarded her the 4th highest civilian honour of Padma Shri in 2006.
About the ZEE Jaipur Literature Festival 2017
The past decade has seen the ZEE Jaipur Literature Festival grow into the world's largest free event of its kind. Having hosted 1300 speakers and welcoming nearly 1.2 million book lovers, the success of ZEE JLF has been astonishing and heartwarming.
Celebrating writers from across the globe, the Festival has hosted some of the best regarded and loved names, ranging from Nobel Laureates and Man Booker Prize winners to debut writers such as Amish Tripathi, ChimamandaNgoziAdichie, Eleanor Catton, HanifKureishi, His Holiness the 14th Dalai Lama, Ian McEwan, JM Coetzee, Margaret Atwood, Mohammed Hanif, Oprah Winfrey, OrhanPamuk, Pico Iyer, Salman Rushdie, Stephen Fry, Thomas Piketty, Vikram Seth and Wole Soyinka, as well as renowned Indian language writers such as Girish Karnad, Gulzar, Javed Akhtar, MT Vasudevan Nair, Uday Prakash as well as the late Mahasweta Devi and UR Ananthamurthy.
Writers and Festival Directors NamitaGokhale and William Dalrymple invite authors from across the globe to take part in the five-day programme set against the backdrop of Rajasthan's stunning cultural heritage and the Diggi Palace in the state capital Jaipur.
Equity and democracy run through the Festival's veins, placing some of the world's greatest writers and thinkers from all walks of life together on stage. All events are completely free and there are no reserved spaces; this egalitarian access is a powerful statement in a country where access to such individuals remains the privilege of a few. On top of all this, people are guaranteed to have fun!
As Time Out said: "It's settled. The ZEE Jaipur Literature Festival is officially the Woodstock, Live 8 and Ibiza of world literature, with an ambience that can best be described as James Joyce meets Monsoon Wedding."
The Festival is a flagship event of Teamwork Arts, which produces over 25 highly acclaimed performing arts, visual arts and literary festivals across more than 40 cities globally, and is produced by Sanjoy K. Roy.
In 2014, ZEE JLF spread its wings beyond the borders of India with an annual event in May at London's Southbank Centre. In 2015, ZEE JLF headed across the pond to Boulder, Colorado where it hosts a similar event every September.
Website: www.jaipurliteraturefestival.org
About Teamwork Arts
For over 25 years, Teamwork Arts has taken India to the world and brought the world to India.
In countries such as Australia, Canada, Egypt, France, Germany, Hong Kong, Italy, Israel, Korea, Singapore, South Africa, Spain, UK and USA, Teamwork produces over 25 highly acclaimed performing arts, visual arts and literary festivals across more than 40 cities.
Teamwork Arts produces one of the world's largest free literary gatherings, the annual ZEE Jaipur Literature Festival, the Ishara International Puppet Festival in New Delhi, the annual Mahindra Excellence in Theatre Awards (META) and Festival, international festivals Shared History in South Africa, Eye on India in the United States of America, India by the Bay in Hong Kong, Confluence- Festival of India in Australia, and many more.
Website: www.teamworkarts.com