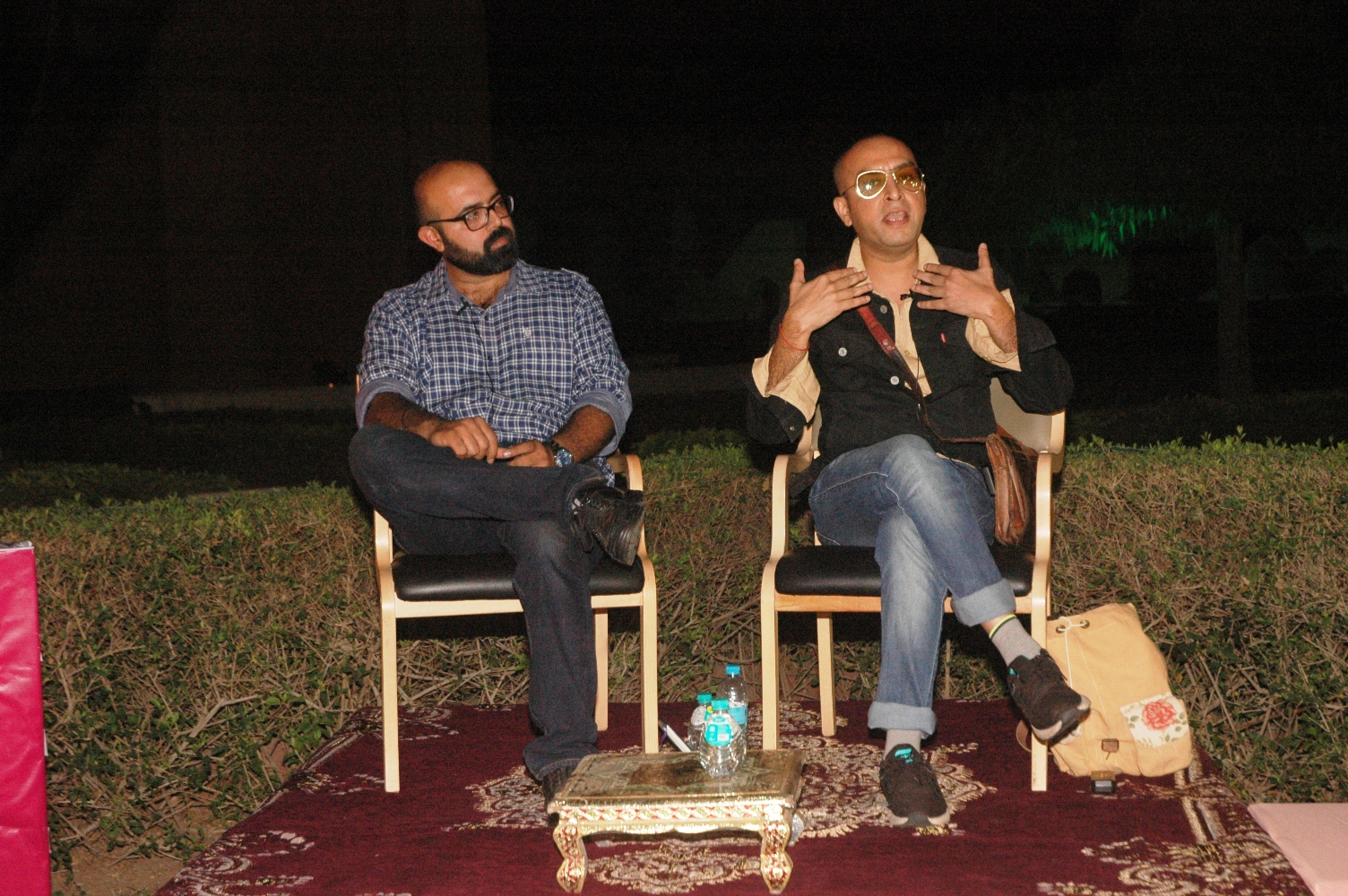 Press Release
A unique event 'The Bookseller & The Scientist: Remembering Stephen Hawking' was organized at Jantar Mantar in which the contribution of the late English theoretical physicist, cosmologist and author was recalled. Organized by the Department of Archaeology and Museums, Government of Rajasthan in association with Rajat Book Corner the world heritage site was lit up with beautiful lights.
Starting with a tribute to Professor Stephen Hawking who passed away in March 2018, the speakers Rohit Gupta (Science Columnist) and Mohit Batra (Rajat Book Corner) weaved a web of tales that began with the sundials of Maharajah Jai Singh II and reached out to the stars, the speed of light, the history of astronomy, the clash of Empires, distant galaxies and black holes (which occupied Hawking most of his life).  Rohit Gupta opened the session, in the most quintessential way, by describing his meeting with Professor Stephen Hawking.
The event was organized under the auspices of 'A Book is the Smartest Handheld Device'.
The Director of Archaeology and Museums, Government of Rajasthan, Mr. Hridesh Kumar Sharma said that such events will be continually organized at the different monuments of the State for the visitors and tourists. The idea is to make the monuments alive and vibrant.
=========================================================================
Info about the speakers:
Rohit Gupta
Also known as Compasswallah, 'The Scientist' who conducted the event, Rohit Gupta, an IIT-Kharagpur graduate, is a Historian of Science and Mathematics. He writes a monthly column for The Hindu Business Line on this subject since April 2014. An artist-cum-storyteller Rohit explained astronomy, scientific inventions through the instruments at the Jantar Mantar observatory. As an innovator, Rohit's work has been featured on BBC, Wired and other International Media. He co-founded 9U Media Labs in 2016 to explore the future of endangered communication technologies, such as books and libraries. At that common ground, he met 'The Bookseller', Mohit Batra which worked as an impetuous to arrange this session, where people of the city could unravel the scientific inventions done by their late Maharaja and together read the biggest book there is, The Universe!
Mohit Batra:
Mohit Batra, 'The Bookseller' who owns and runs the Rajat Book Corner and is at the forefront of the initiative, 'A Book is the Smartest Hand-Held Device' a platform where he organises book launches, speakers sessions or just conversations over 'books'! Started as a passion project, the intent of this initiative is to make citizens move away from the clutches of technology and revel in the comforting world of books and knowledge.