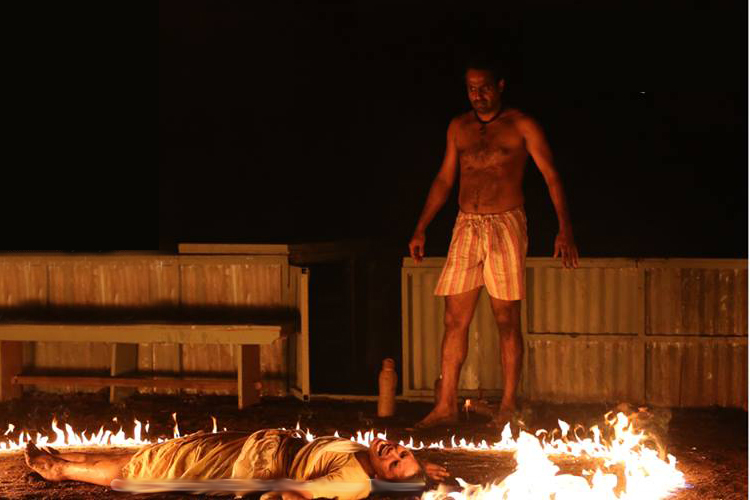 Curtain Raiser Press Release (File Photos Attached)
Book reading of novel Dil- o-Danish
Theatre production of play Khasakkinte Ithihasam – The Legends of Khasak
Jaipur, 16 March: The forthcoming performing arts festival at Jawahar Kala Kendra (JKK) – Navras will feature unique, innovative and interactive performances. Some of them include Dil-o-Danish on 20 March andKhasakkinte Ithihasam – The Legends of Khasak By Deepan Sivaraman (Theatre) on 25 March.
Krishna Sobti's epic novel Dil- o-Danish is set in the Delhi of the 1920s. Conceptualised and directed by Anuradha Kapur, the reading of the entire Dil-o-Danish weaves a web of relationships that lay out the Ganga-Jamni tehzib of the city. Love, language and taste give us a life history of the city as also the life history of two families within it. The actors sit on a takht with their books in their hands. They read evenly rather than act. The audiences listen. The listeners will be given copies of the book to read should they want to listen and read; takhts to rest and food to eat – recalling the dawats and nashtas of "old" Delhi.
The postmodern novel of O.V.Vijayan, 'The Legend of Khasak' will be revived on stage, in the land of dark native myths and tantalizing legends – Kasaragod. Directed by Deepan Sivaraman, this play is a continuation of on-going experiments of making theatre an immersive experience for its audiences. In 'The Legend of Khasak' too, Deepan has kept the fragmented narrative structure of the original novel by creating a layered dramatization. He uses multiple narrative methods such as video, space, smell and object dramatization leaving audiences to piece the fragments into a whole.