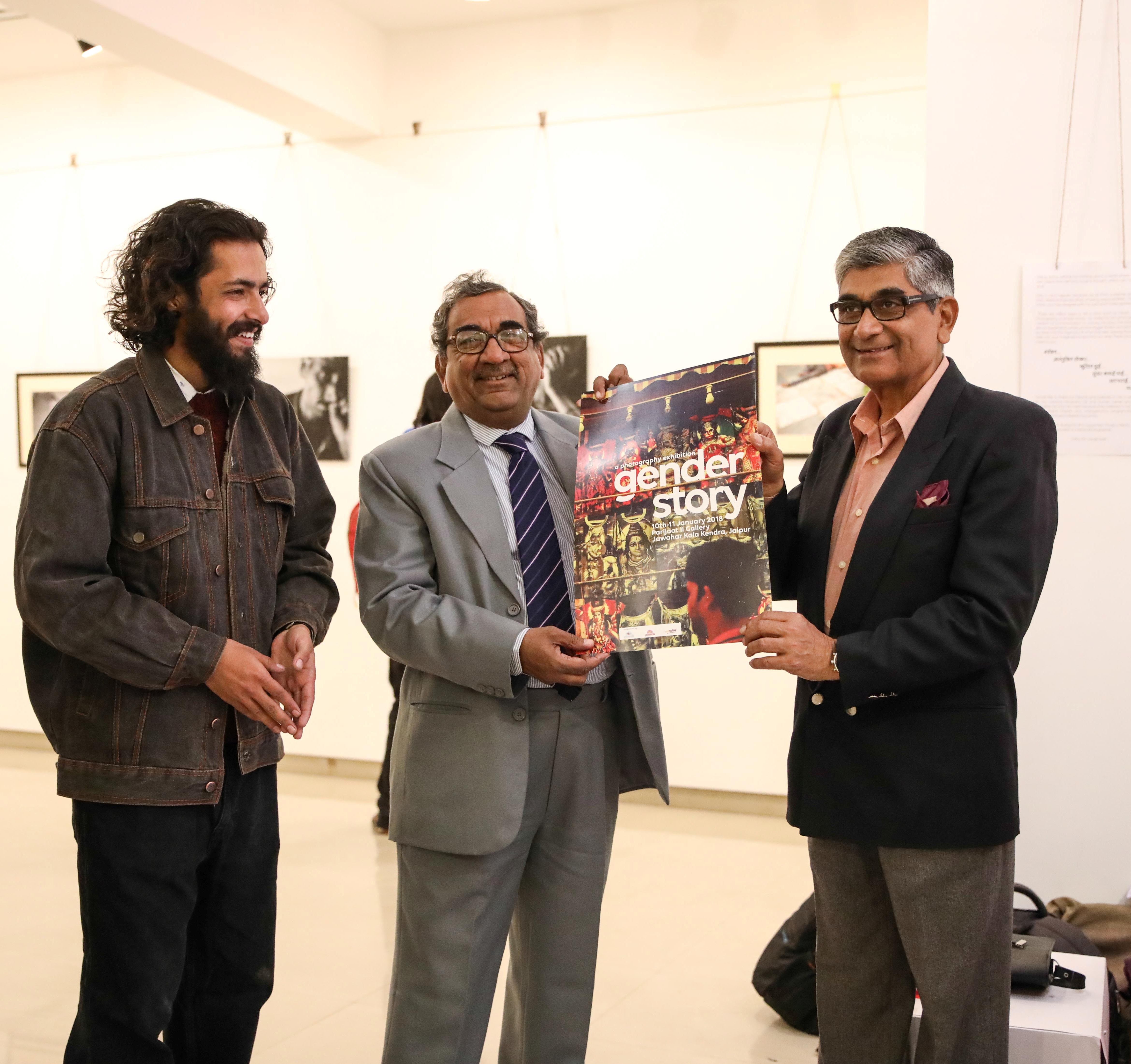 Press Release
A two day photography exhibition 'Gender Story' began on 10 January, 2018 at the Parijat II Gallery in Jawahar Kala Kendra (JKK). An initiative of young photographer Jainish Vig, the exhibition was inaugurated by well known photographer Mr. Sudhir Kasliwal, Prof. Sanjeev Bhanawat, Head centre for Mass Communication at Rajasthan University and well known photojournalists, Himanshu Vyas and Suman Sarkar. The poster of the exhibition was also released in the gallery. The exhibition is showcasing black and white and coloured photographs that convey a story revolving on gender issues. The exhibition will be till 11 January.
It is worth noting that Vig has completed his project on gender through photography under PRAVAH 5th Space Youth Collective Changelooms – Learning and Leadership.
About the Photographer:
Jainish Vig is a B-Tech engineer who loves to explore through his camera. He has conducted photography workshops with small kids. Occasionally, writes poetry and sketches to express when not thinking about photographs.
Jainish Vig, has been an active volunteer of Pravah Jaipur and also a Changeloomer, who has completed his project on Gender through Photography as a skill.