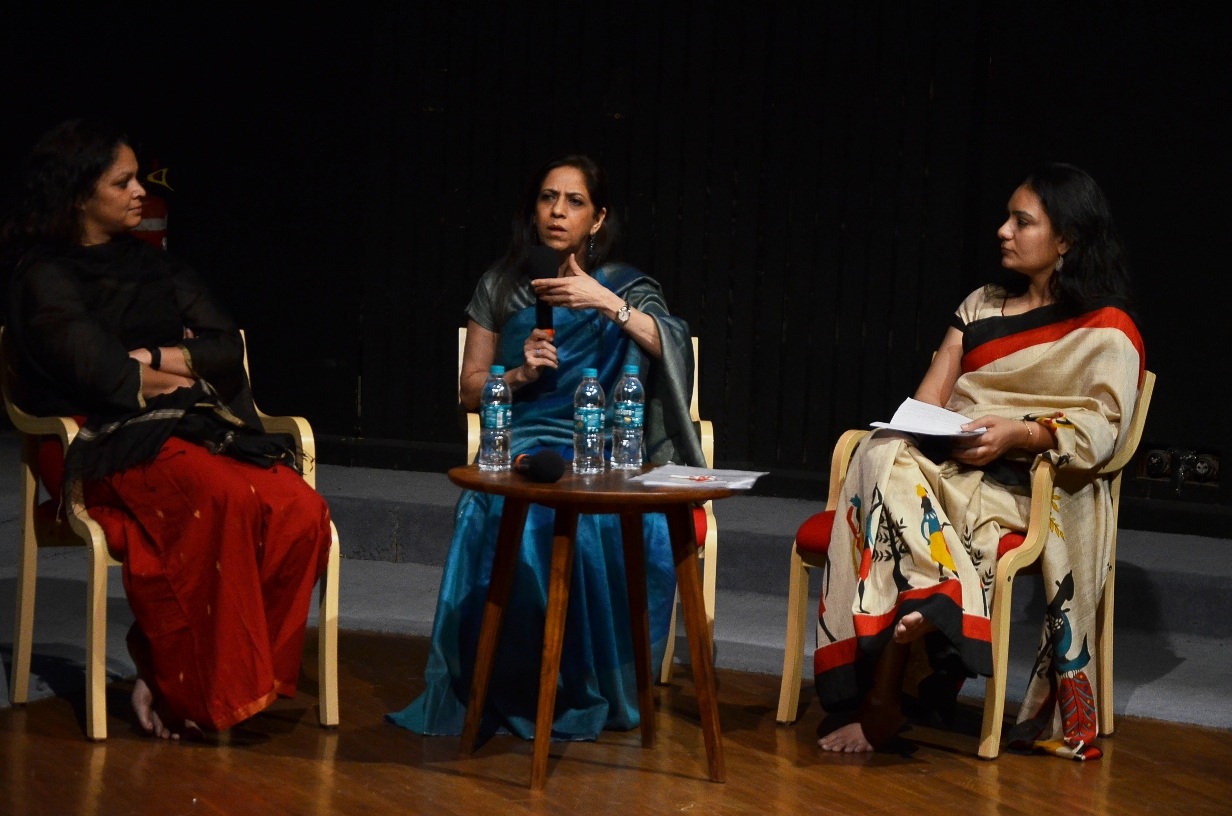 Press Release
Meet the Artistes of 'Timeless' – Aditi Mangaldas Dance Academy
Jaipur, 25 March: As a part of the ongoing Performing Arts Festival 'Navras', witnessed 'Meet the Artist' with Producer and Choreographer – Aditi Mangaldas, Performer – Gauri Diwakar and Kathak dancer and moderator of the talk – Rashmi Uppal at JKK today.
Speaking about the concept of her work and her inspiration to perform on stage, Mangaldas wanted people to view her work as a contemporary piece based on Kathak. For her Kathak wasn't about the 'Classism' but it was about the 'Beauty' of the dance form. After training under professional Maharajas for many years she began feeling restless about her dance. She wanted to understand why she was dancing, what her dance meant and what message was she giving the audience. The amalgamation of her thoughts made her decide to break away from traditional Kathak into the depths of the unknown.
When discussing her dance concept she said "All of the choreographies I have created have an underline of the Shringar Ras". She explained that Kathak has a very broad territory and this territory extends with every dancer. As a Kathak dancer, she wanted to explore the broader parameters of Kathak and hence decided to imbibe contemporary sensibilities in her dance form to create raw choreographies.  She traced the transformation of Kathak throughout history – its movement from the holy temples to the grandeur of the Mughal courts to the modern Black Box theatres.
Diwakar spoke about her journey with the Dance Company and how she came onto the project. She also spoke about her experience learning Mangaldas' opinions, concepts and dance style.