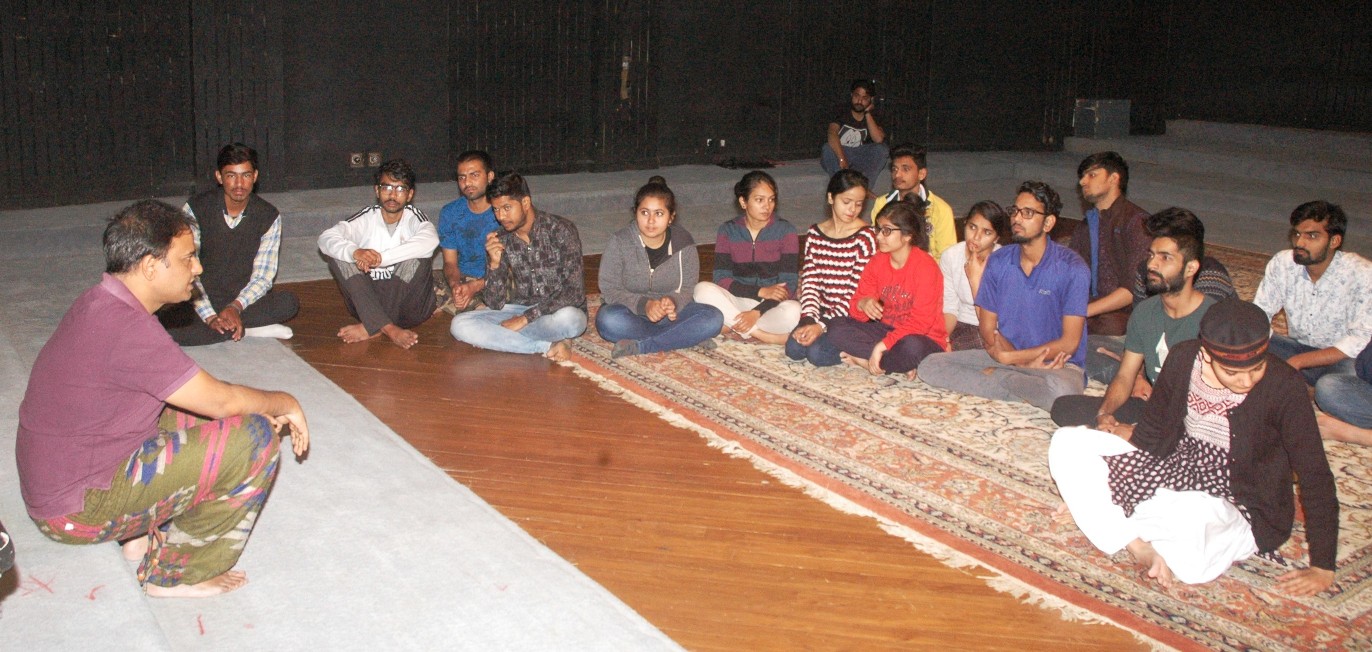 Press Release
The 5 day 'Voice & Speech' workshop by Danish Iqbal began on 23 December at Jawahar Kala Kendra. The workshop witnessed an enthusiastic participation from children and young adults aged between 16 to 21 years.
The workshop began with warm up exercises and an ice breaking session. Later the students were taught breathing exercises, voice modulation and the art of speech.
Telling about the importance of the workshop, Mr. Iqbal said that in our daily life our breathing is hampered due to various factors. To pursue acting it is imperative to have  a strong and the ability to deliver a dialogue according to one's character. Another problem people usually face is that of monotony in voice. This workshop also addressed this problem.
While the workshop initially only had 20 seats, looking at the positive and eager response of the applicants, the number of seats were increased to 25.
It is worth noting that Dr. Danish Iqbal is an alumnus of the National School of Drama, India and Central School of Speech and Drama, London.