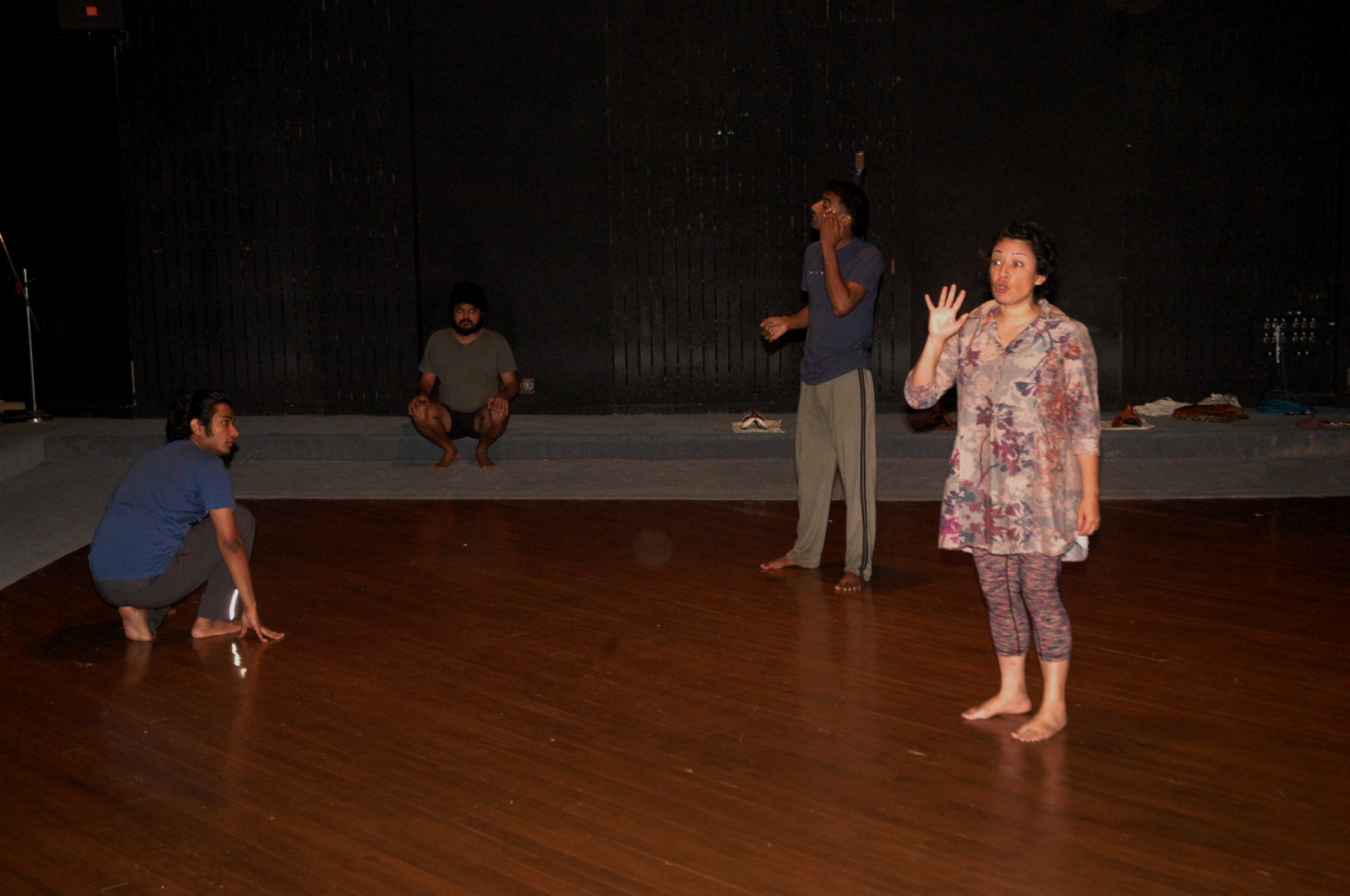 Press Release
Commedia dell'Arte Actor Training Workshop

The ongoing 7-day Commedia dell'Arte Workshop is training theatre actors in a unique theatrical form. It is characterized by improvised dialogue and a cast of colourful stock characters that emerged in northern Italy in the 15th century and gained popularity throughout Europe. The workshop is being conducted by Ms. Sayda Trujillo, Mr. Pankaj Tiwari and Mr. Agat Sharma in collaboration with Jawahar Kala Kendra.
Telling about the objective of the workshop, Ms. Sayda Trujillo. says: "Commedia training provides as essential skill that can help stage actors in training body, voice and character. It can be used by actors to prepare for acting in all forms of theater."
During the workshop, the participants are being imparted training in physical language and voice required to fill the mask of the comedia characters. The participants are also adapting scenes based on historical Commedia scenarios.
In all, 15 actors from all over Rajasthan as well as outside the state are participating in the workshop. It will conclude on 19 August with a public performance and knowledge sharing session between 4 to 5 pm.