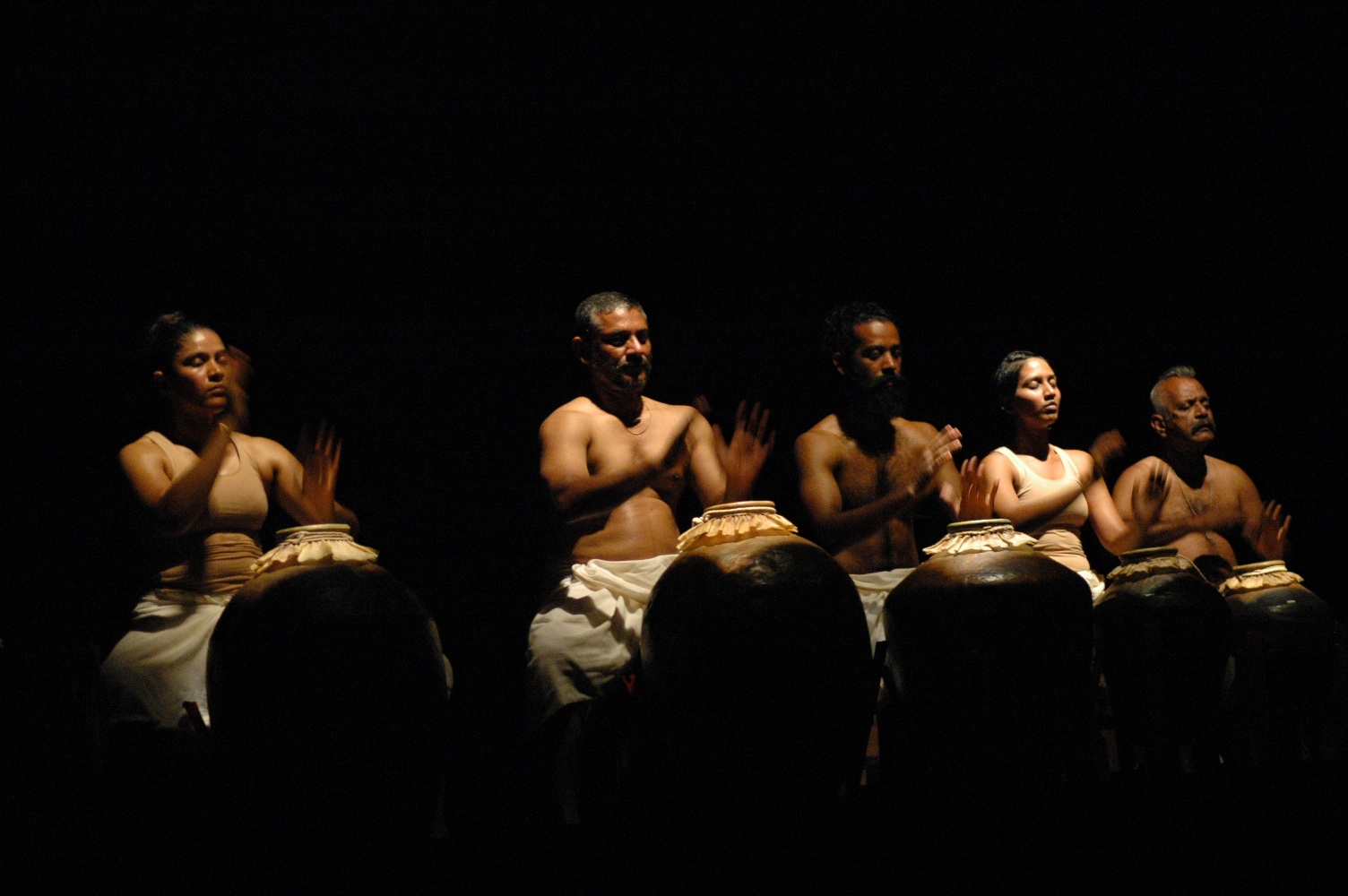 Press Release
Theatre-dance- music performance of Adishakti's GANAPATI
Jaipur, 22 March: The fifth day of the ongoing Performing Arts Festival, 'Navras' witnessed the inspirational life story of the elephant god Ganpanti with the human body.
The performance was an interpretation of the birth stories related to the myths of Ganapati (the elephant headed god from the Puranic cycle)/ Martanda from the Vedic cycle. It is structured in a recurring cycle of creation, celebration, destruction and return, which parallel's the motif in these birth stories. The return is suggested by a re-telling of the myth repeatedly and from different points of view. The aim is to allow its main concern, that of creations and creativity, to be interpreted at a variety of different levels.
The performance suggests its concerns largely through different patterns and textures of rhythms. The verbal text is minimal. And both the verbal text and the aural images are supported by visual cues and images. The rhythms used in this piece have been evolved from the rhythms of Koodiyattam music and folk rhythms from various parts of South Asia.
This production emerged from a grant made by the India Foundation for the Arts to Adishakti on the topic 'Rhythm as a Text in Koodiyattam and Contemporary Theatre'.
Tomorrow there will be 'Meet the Artist' with Artists of Ganapati at 12 noon at Krishnayan (Free Entry). This will be followed by theatre performance 'White Rabbit Red Rabbit' by Nassim Soleimanpour staged at Rangayan at 4 pm and 7 pm. The entry of this event is through tickets which can be obtained from the JKK Office.