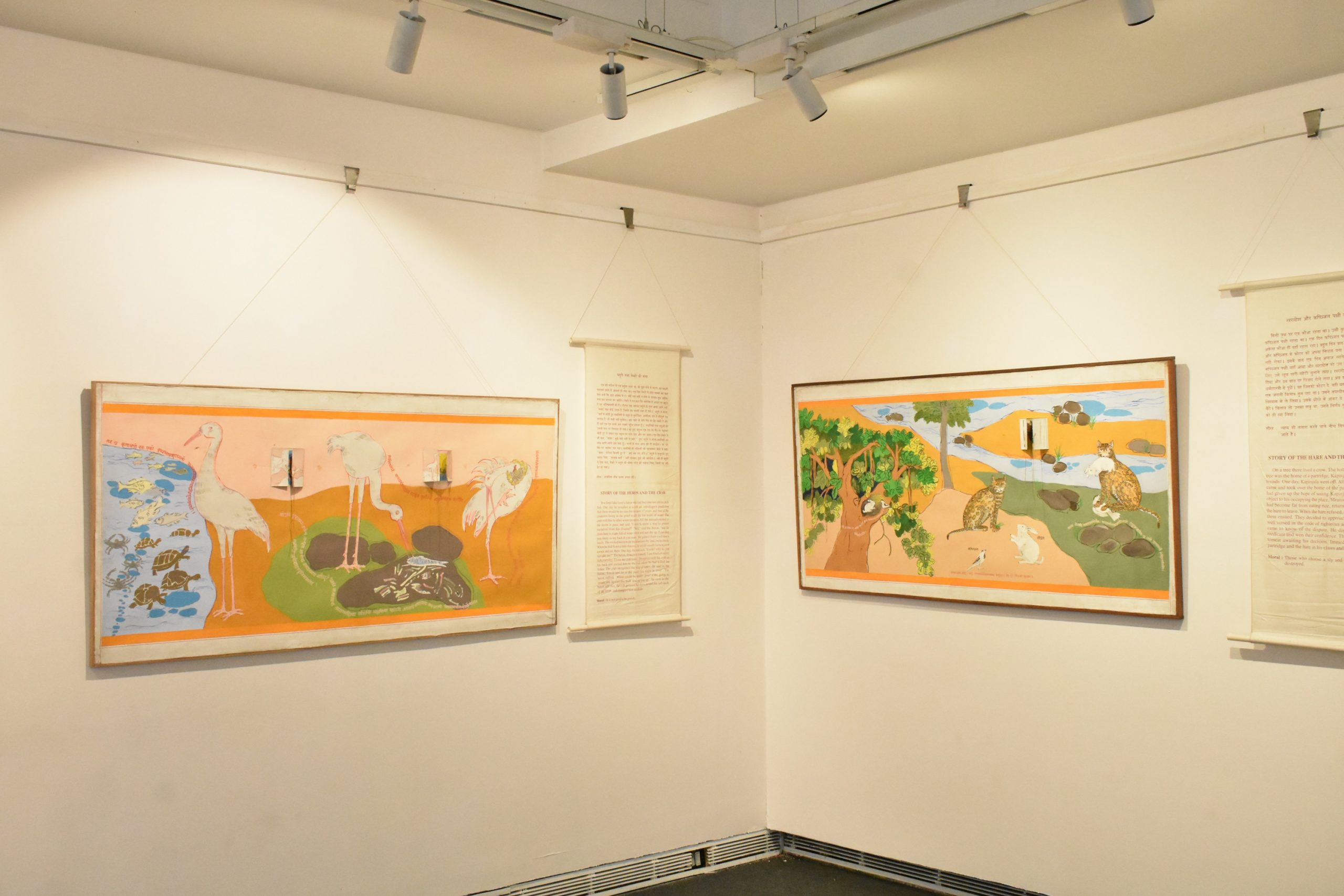 Press Release
Jawahar Kala Kendra has organised two exhibitions in collaboration with Indira Gandhi National Center for the Arts till the 20th of January.
Photographs and masks are exhibited at 'Tiji Festival: Driving Out Demons' at the Alankar Art Gallery. Tiji is the most auspicious festival in the region of Nepal. Tiji is an abbreviation of the word 'Tenpa Chirrim' and is often referred to as Tenchi Festival.

This festival commemorates the victory of Lord Buddha's incarnation – Dorjee Sonnu over a demon called Man Tam Ru; a vicious creature feeding on human beings and causing storms and droughts. The paintings at the exhibition depict the festival's ancient mythology which marks the victory of good over evil. The festival is indigenous to Lo-Manthang, Upper Mustang.

Similarly, the 'Panchtantra Exhibition' is being held at Surekh and Sudarshan Art Gallery. The exhibition showcases paintings and Kalamkari works of Haku Shah, an Indian painter famous for his paintings on tribal and folk art. Kalamkari is an ancient style of hand painting done on cotton or silk fabric with a tamarind pen and using natural dyes. The exhibition showcases photos of various stories such as 'The Weaver and the Demon', 'The Singing Donkey', 'The Lonely Deer' and 'The Story of the Vulture' amongst many more. Panchatantra is accredited as one of the earliest works to cross the geographical boundaries of the Indian Subcontinent.