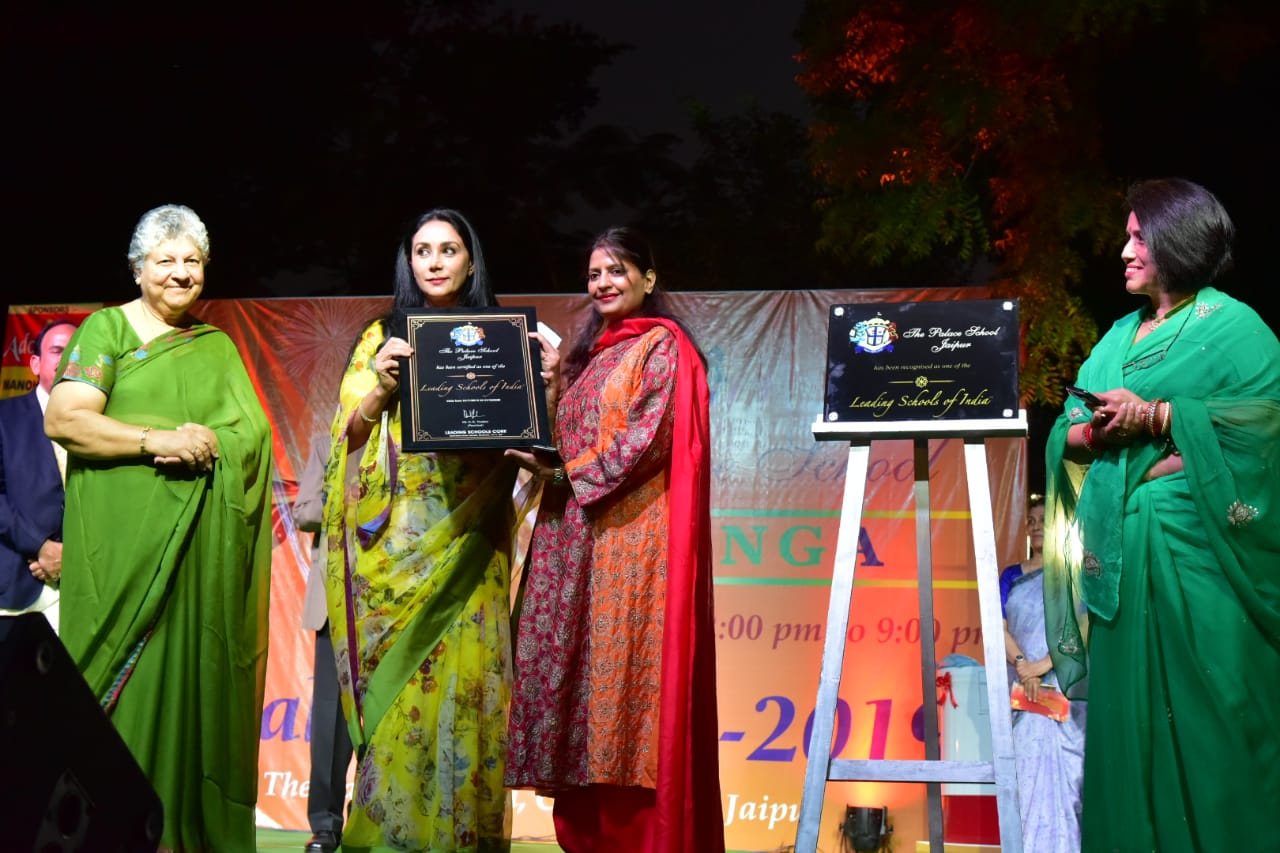 Press Release
The Palace School organized a Diwali Carnival based on the theme Pachranga on Sunday, 20 October in the school grounds. On the same day, The Palace School was felicitated for becoming one of the 'Leading Schools of India' by Leading Schools Corporation which is India's one and only auditing and certification body that honours qualifying institutions with an Honours Roll. The award was presented to Princess Diya Kumari, the Founder, and Ms. Urvashi Warman, the Principal of The Palace School.

It was a momentous occasion for the staff, students and parents of The Palace School. Princess Diya Kumari expressed her happiness at the honour received by the school and reiterated her faith in the institution to carry her vision forward successfully. She also announced the opening of her third school which will become operational in Jaipur from the next academic session. There was a joyous uproar from the crowd on hearing this announcement.
Adding to the joy and festive spirit, the school also presented a donation cheque of One lakh twenty one thousand rupees to the Founder and patron of Shree Bhagwan Mahaveer Viklang Sahayta Samiti, Mr. D.R. Mehta. The donation amount was a collective effort of the staff and students of The Palace School to commemorate and celebrate the 150th birth anniversary of Mahatma Gandhi.
The Pachranga Diwali Carnival had been designed to be an eco-friendly event wherein the children spread the message of protecting the environment and made the visitors conscious towards climate change. The school children formed a colourful litter brigade that moved amongst the crowd exhorting them to maintain cleanliness. The most interesting point of the evening was the children coming together for a flash mob dance which made all the revelers join them.
Different kinds of stalls, games, rides for little children and a plethora of fun activities had been organized. Decorated in Pachranga hues, the school had an ambience of joy and happiness. There was big buzz as prizes like Hero Maestro Edge Scooter, Refrigerator, Washing Machine, Plasma TV etc. were drawn out for the participants in the raffle draw. The carnival saw a footfall of more than 6000 people.