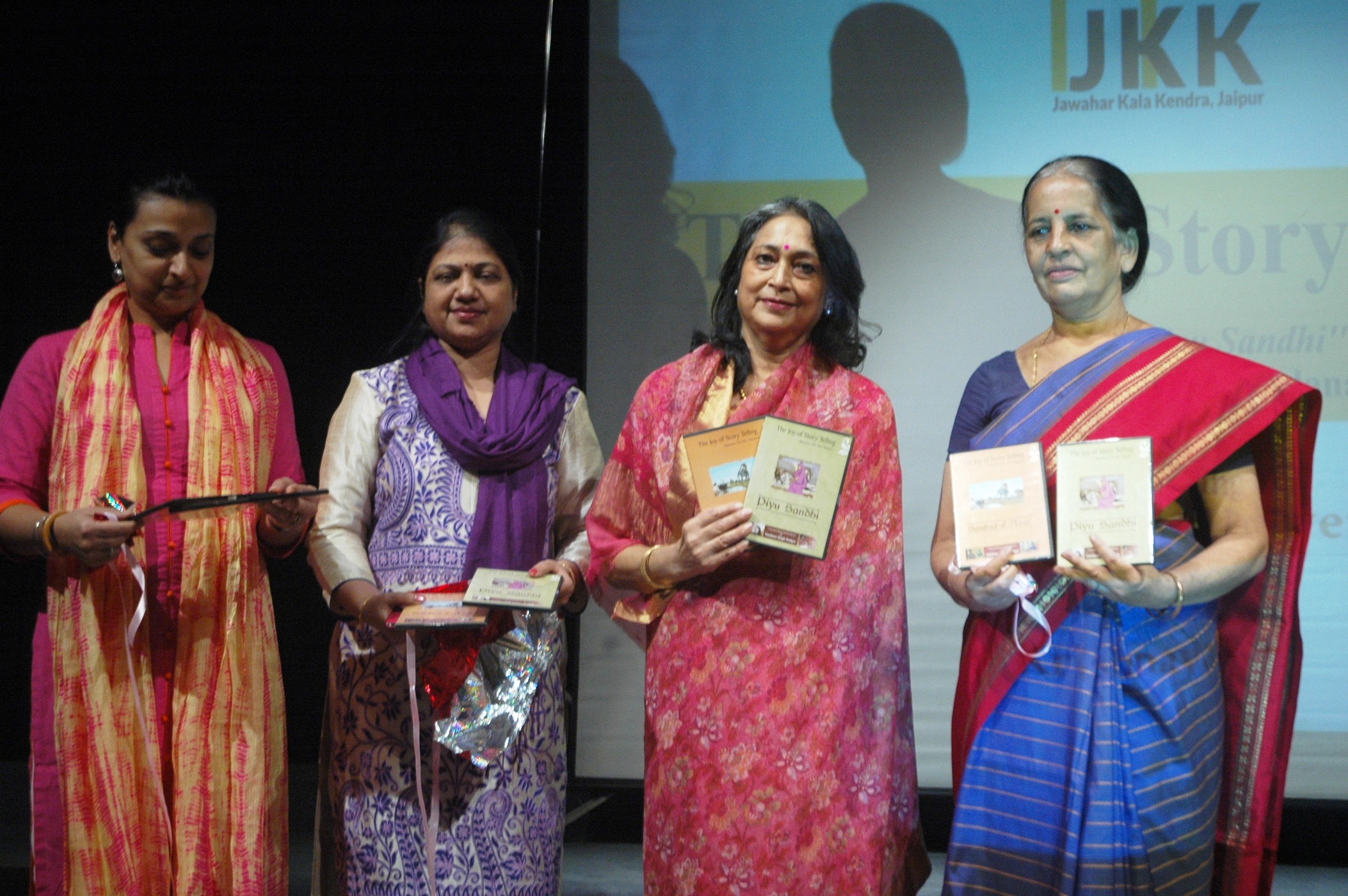 Press Release
 Based on "Rajasthani Prem Kathayen" authored by Rani Laxmi Kumari Chundawat
 Jaipur, 18 November: As a part of the weekend cultural activities of Jawahar Kala Kendra (JKK) an event entitled 'The Joy of Story Telling' was held today. As a part of the event CDrelease and screening of films — 'Piyu Sandhi' and 'Saubat-e-Asar' took place. The CD was released by ADG (Admin), JKK, Ms. Mamta Rao, ADG (Technical), JKK, Ms. Anuradha Singh and Principal, MGD Girls' School, Ms. Suniti Sharma. The films have been conceptualised and produced by Vandana Singh Nadgar.
While Piyu Sandhi narrated the story of a young nomadic tribal girl from Baluchistan, Saubat-e-Asar was a story about a very wealthy 'Banjara' and his determined wife. Both stories in the movies were taken from 'Rajasthani Prem Kathayen' authored by Late Rani Laxmi Kumari Chundawat.The stories vividly depicted the intelligence, determination and grit of ordinary women achieving extraordinary stature.
The screening of the movies was followed by an interesting Q & A session with Ms. Vandana Singh Nadgar.
It is to be noted that Rani Laxmi Kumari Chundawat was an eminent authority on the rich culture, traditions and folklore of Rajasthan and authored extensively on these subjects. She was awarded the Padma Shri in 1984 for her contribution in the field of Rajasthani Literature and was also the recipient of Rajasthan Ratna and Maharana Kumbha Award.