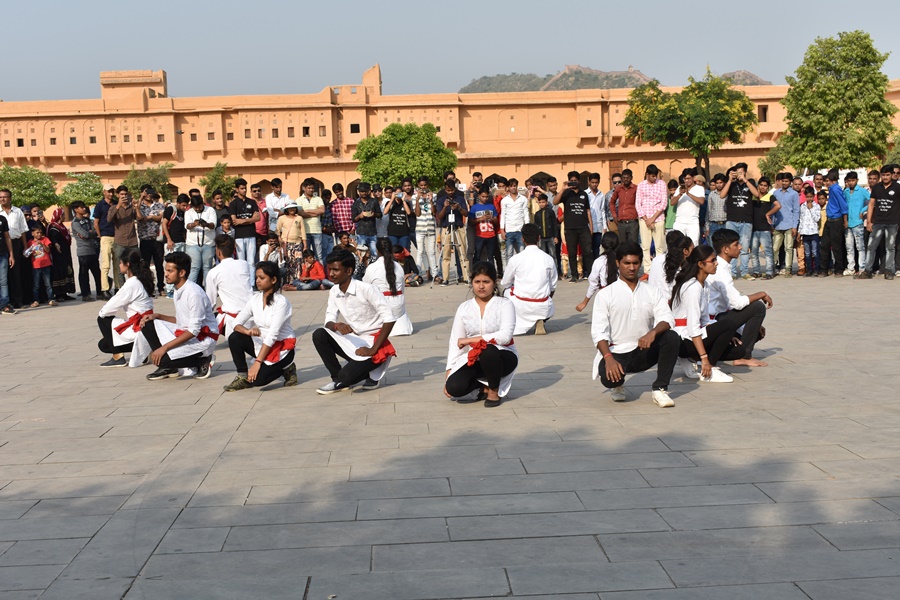 Press Release
In an attempt to spread awareness on girl child issues, the students of JECRC University staged a street play at Amber Fort on Sunday. The street play was a part of the Road Show which also comprised of various performances and public Interaction sessions. The event was organized by 'Suhasani', an initiative of JECRC Foundation to spread awareness to save the girl Child in association with the Department of Archaeology and Museums.
The event began with a group dance performance which was followed by a 'nukkad natak' in which as many as 20 students of JECRC participated. The play encompassed different phases of a woman's life depicting the pain and struggle she has to deal with at every step including issues like gender comparison, dowry, girl education, among others. Proceeding further, poetry recitals on the theme along with band performance were also held. The event then concluded with an open interaction session with various groups divided into men, women, children, tourists and others. The programme was organised and managed by around 70 students of the JECRC university.
The aim of the road show was to create awareness among people about the prevalent scenarios of society and the need for advocating women empowerment. The venue of Amber fort served as a relevant spot for the initiative where the diversity of tourists contributed in reaching maximum people.