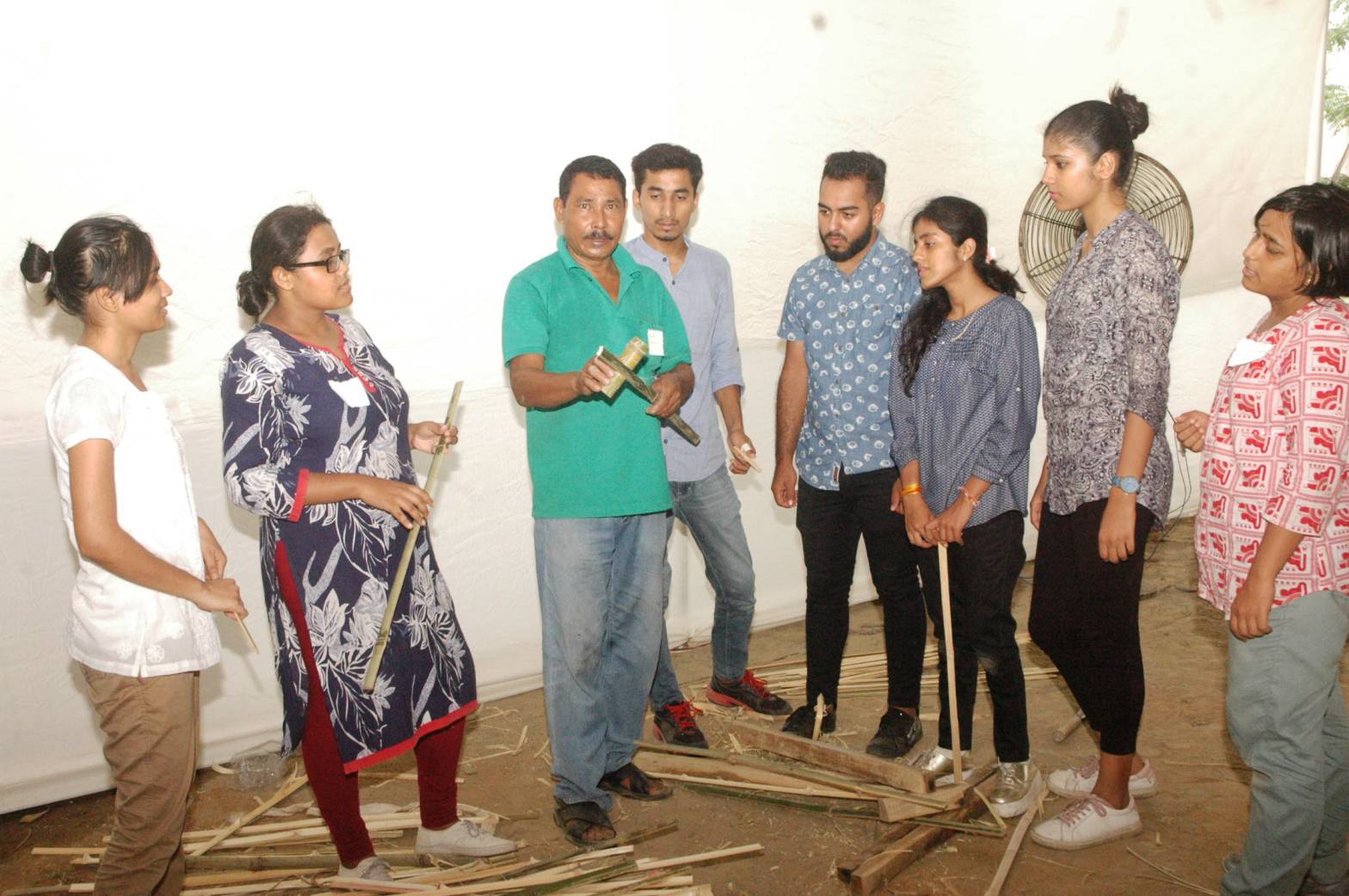 Press Release
As a part of 'Nine Dot Squares – The Jaipur Design Show'
As many 20 students learned the art of 'Bamboo Splitting' at the ongoing bamboo workshop at the Indian Institute of Craft and Design (IICD). The 10-day workshop has been developed in association with Project Beeja in Ghaziabad with Benu in Agartala. The project witnessed its second day as a part of the second edition of 'Nine Dot Squares – The Jaipur Design Show'.
Co-Founder, Nine Dot Squares, Ms. Ritu Khandelwal said that Nine Dot Squares is trying to bring about awareness of a sustainable material in Rajasthan. She further added that we can move on and start growing bamboo in Rajasthan, using it more effectively in construction and not just in handicrafts.
Using the 'Split Bamboo' technique developed by the Late MP Ranjan, participants got the hands-on experience to co-create by integrating the bamboo material. The participants were first given a brief of the technique of bamboo splitting. Thereafter, they were given a demonstration of splitting the bamboo into 'pattis'. Finally, the students worked in groups to craft 50 bamboo splits individually. The participating students of the workshop are from – IICD, International Institute of Fashion Design (INIFD) in Jaipur and Aayojan School of Architecture. The participants will bend and bind the bamboo 'pattis' to create simple geometric shapes tomorrow.
It is to be noted that all the products crafted by the participants will be used and displayed at the 3-day design show, 'Nine Dot Squares'. The design show will be held from 22 – 24 September at Hotel Diggi Palace.