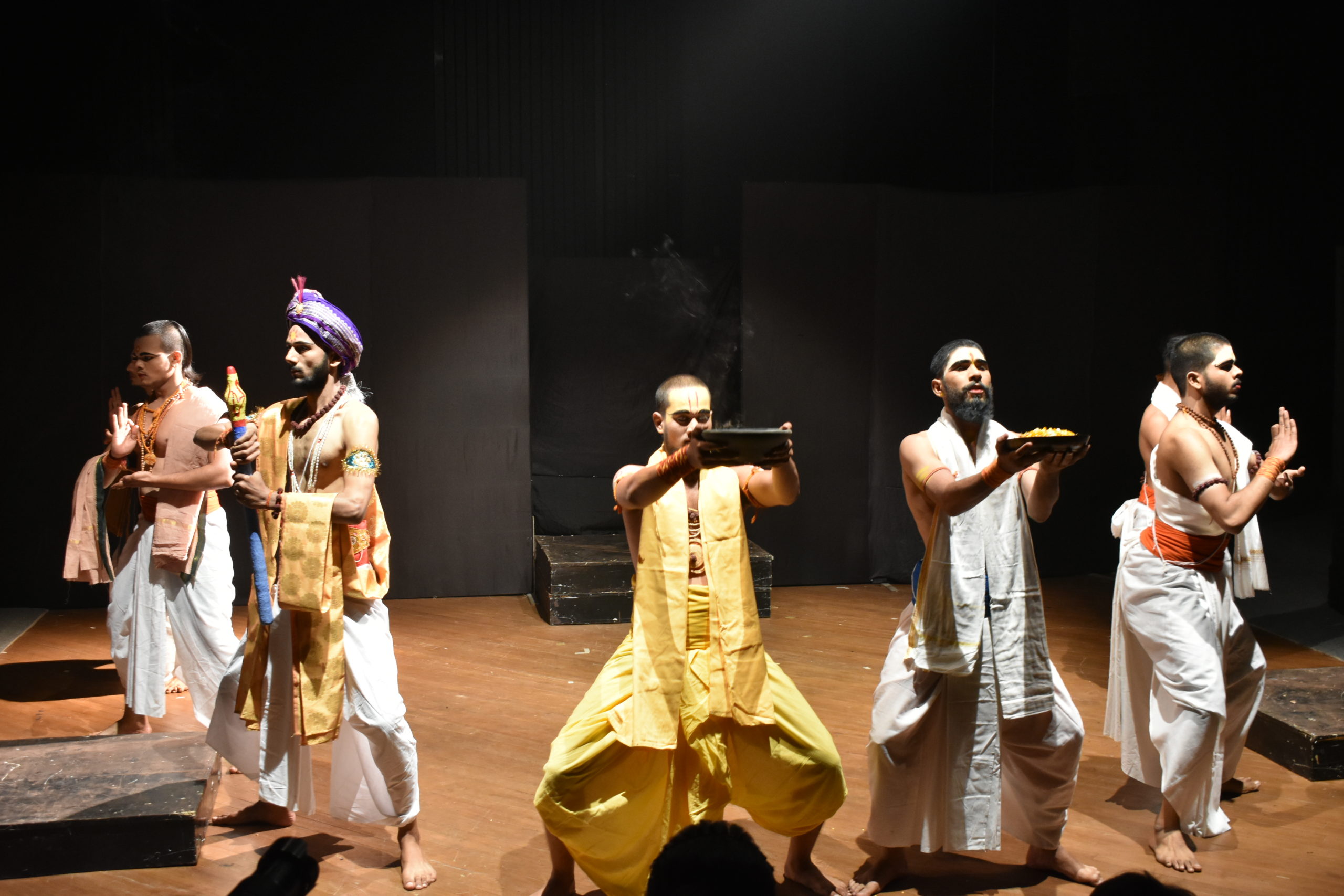 On the second day of the theater and folk festival, Rang Rajasthan at Jawahar Kala Kendra (JKK), three plays were staged and a talk show was also organized. The programme is being organized by the Department of Art, Culture and Archeology and Rang Mastane Sanstha in collaboration with Jawahar Kala Kendra (JKK).
The play "Agni Aur Barkha", written by Girish Karnad and directed by Swati Dubey was staged at 3 pm. Characters of the play were beautifully played by all the actors and it got a lot of appreciation from the audience as well.
At 7 pm, the play "Meera" was staged in JKK's Rangayan . The play was directed by Jaipur based director Sahil Ahuja. The special thing about this play was that the character of Meera was played by a man.
At 7.30 pm, Neha Singh's rehearsed reading of Jhalkari took place in Krishnayan. During rehearsed reading, a group of actors present the process of making a play by reading a piece of a story. Jhalkari is based on the real life story of Dalit warrior Jhalkari Bai, who was in the women's army of Rani Lakshmi Bai. The story depicts the struggles, victories and comradeship between two women during the War of 1857, which was India's first struggle for independence.
Casting and film director Mukesh Chhabra was the guest at the festival's talk show Rang Choupal organised at Rangayan premises of Jawahar Kala Kendra at 4.30 pm. Mukesh Chhabra is a well-known name in the casting direction industry and he has also acted in many movies. He has done casting for many big bollywood movies like Dangal, Rockstar, Jai Ho, Chennai Express, Force, Gangs of Wasseypur and has also acted in films like Rang De Basanti and Gangs of Wasseypur. He made his debut as a film director with Sushant Singh Rajput's last film "Dil Bechara" in 2020. The moderator of Rang Choupal was Abhishek Goswami, who is a veteran theatre artist and an experienced theatre educationist of Jaipur. Mr. Abhishek Goswami has also been a classmate of Mukesh Chhabra in the National Academy of Drama. During the conversation, he told how he has been associated with theater since childhood and still does theater in Mumbai. Also, he shared his journey of becoming a casting director with the audience. The importance of theatre in casting was discussed in the talk session.