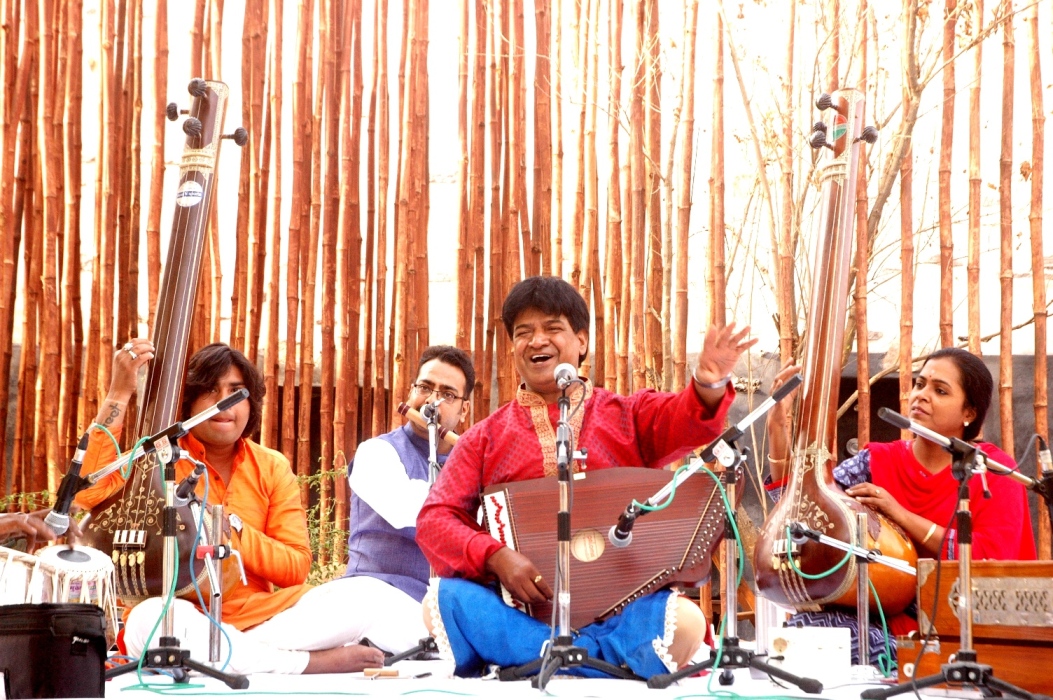 Press Release
On the occasion of the 25th Foundation Day of Jawahar Kala Kendra (JKK), Hindustani Classical vocal rendition was organised at the JKK Lawns. It was a mellifluous morning as the audience was spellbound by the performance of Indian classical vocalist, Pt. Girindra Talegaonkar during the 'Morning Ragas'.
The performance began with 'Samjhat Man Mora' and 'Chaal Chalat Albeli' in Raag Nat Bhairav. This was followed by 'Bhor Bhayi Jaago' also in Raag Nat Bhairav. Similarly, 'Maano Maano Mori Baat' was performed in Shudh Dhaivat Lalit and 'Bhajle Govinda' in Raag Bairaagi Bhairav. The performance concluded with a Ram Bhajan 'Deeno Ka Paalan Kon Kare' in Taal Keherva.
Pt. Talegaonkar was accompanied by Ustad Iftikar Hussain on Tabla, Pandit Giriraj Balodia on Harmonium, Sandeep Soni on Flute and Gaurav Bhatt & Dr. Uma Vijay on Tanpura.