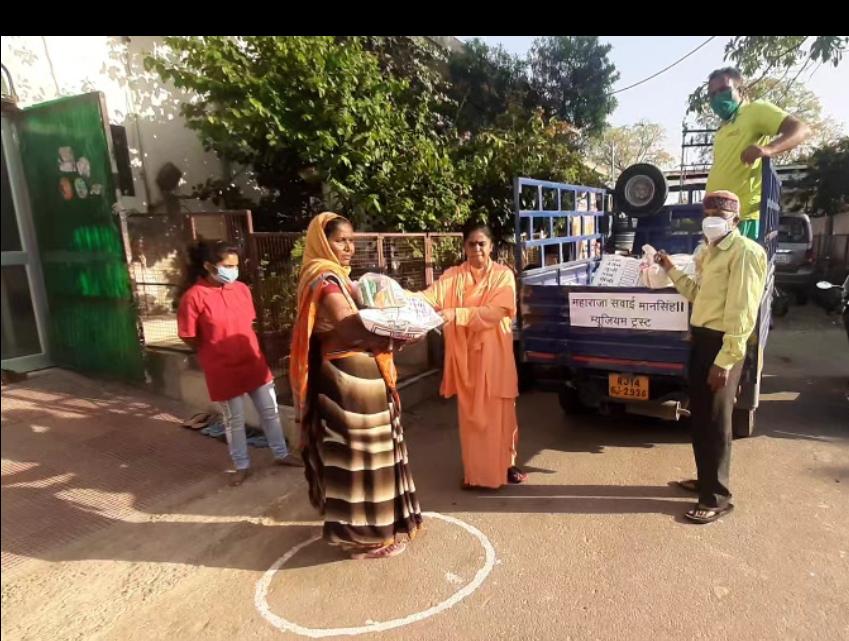 Press Release
Rambagh Palace contributed N-95 and Triple Layered Masks worth Rs. 10 lakhs to the Rajasthan Health Department. The CEO of the Rambagh Palace, Mr. Ram Rathore presented the masks to Chief Store Manager, Central Warehouse, Rajasthan Health Department, Mr. Bansi Lal. Also present on the occasion were – Director of Finance, Rambagh Palace, Mr. R.K. Jain and Dr. Vijendra Bansiwal of Khushi Baby.
Mr Rathore informed that the contribution and procurement was facilitated through Khushi Baby Association, the nodal agency of Rajasthan Health Dept for COVID-19 and Arogya Bharat. As many as 3250 N-95 Respirators and 40,000 Triple Layered Masks have been donated.
The Personal Protective Equipment (PPEs) will be delivered to Rajasthan health workers posted in high-risk areas across the State. The contribution is resultant of the rapid response initiative in light of the COVID pandemic and the national lockdown.