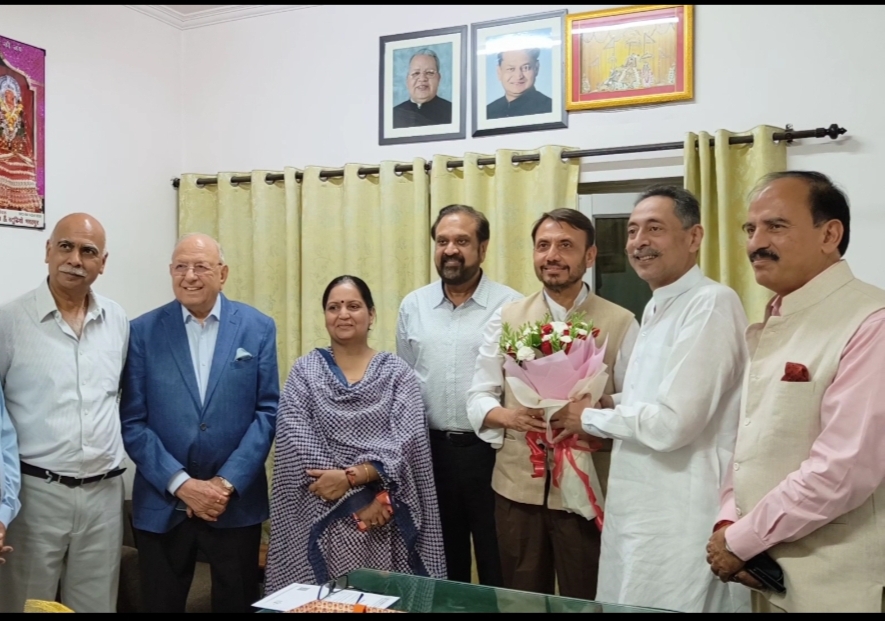 The Minister for Tourism, Government of Rajasthan, Mr. Vishvendra Singh said that the Rajasthan Domestic Travel Mart (RDTM) will give a fillip to domestic tourists in the State. As of now, promotion of domestic tourism in a planned and proactive manner is of utter importance. He was speaking to the delegation of the Federation of Hospitality and Tourism in Rajasthan (FHTR) at his residence. The delegation had come to brief him about the preparations for the forthcoming Travel Mart scheduled to be held in July in Jaipur.
The Minister also said that efforts are afoot to ensure that the Rajasthan Tourism Unit Policy 2022 will be released by the time of RDTM. The new policy will prove beneficial to the visiting domestic tourists. Similarly, the Rajasthan Rural Tourism Promotion Scheme will also hugely benefit the farmers. The Minister also informed that the Entitlement Certificate is being issued to the eligible tourism and hospitality sector units. The online applications are being received by the Department of Tourism. The Director, Tourism, Ms. Rashmi Sharma was also present on the occasion.
The President of FHTR, Mr. Apurv Kumar said that there was indeed a very congenial environment in the State for the promotion of not only tourism but also investment in the tourism sector. He expressed his gratitude to the Minister of Tourism as well as the Chief Minister, Mr. Ashok Gehlot for giving the Industry Status for tourism and hospitality sector units for availing of industry benefits. He said as of now Rajasthan was head and shoulders above other states in providing such benefits to the tourism units.
Also present on the occasion were President (Honour), FHTR, Mr. Bhim Singh; President of Indian Heritage Hotels Association, Mr. Randhir Vikram Singh; President of Hotels and Restaurant Association of Rajasthan, Mr. Kuldeep Singh Chandela and Vice President, FHTR, Mr. Khaled Khan.