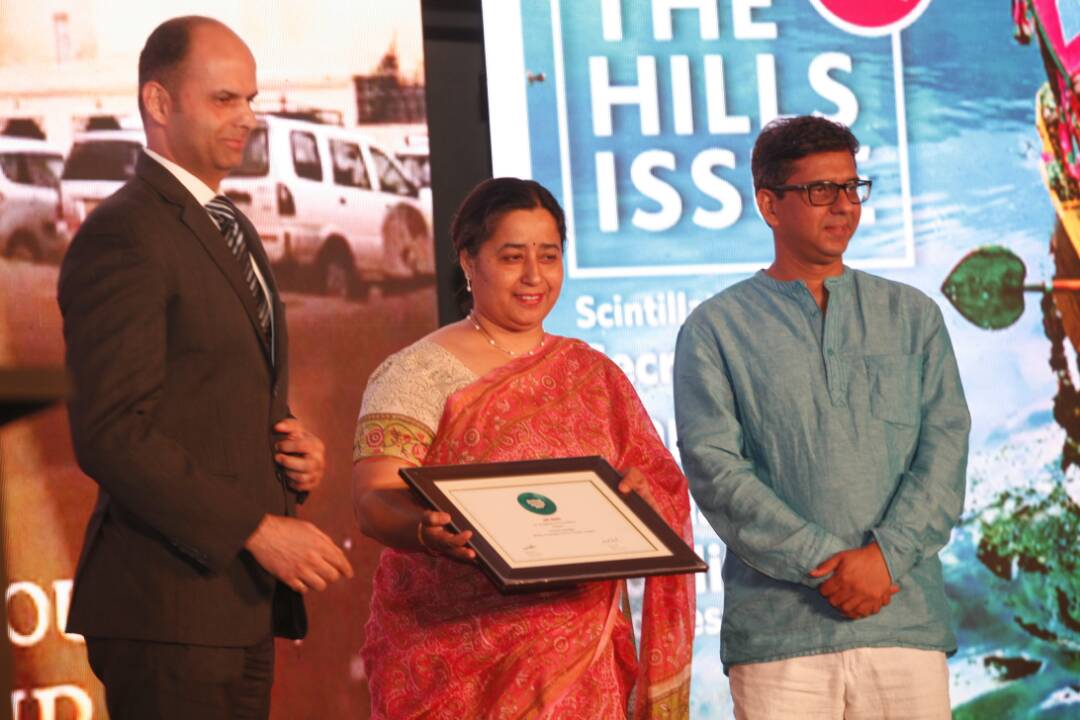 Press Release
'Outlook Traveller' Award Ceremony
Rajasthan as the'Best Tourism State'
Udaipur as the 'Best Tourism City'
Jaipur, 30 April: Rajasthan has received two national level awards in the field of Tourism. The awards were given away by the prestigious 'Outlook Traveller' magazine in a grand award ceremony in Delhi on Fridayevening.
The awards bagged in two categories were : Rajasthan as the 'Best Tourism State' and  Udaipur as the 'Best Tourism City'.
The Additional Director of Rajasthan Tourism Reception Centre in Delhi, Mrs. Gunjeet Kaur.
On the occasion members of the tourism fraternity were present.