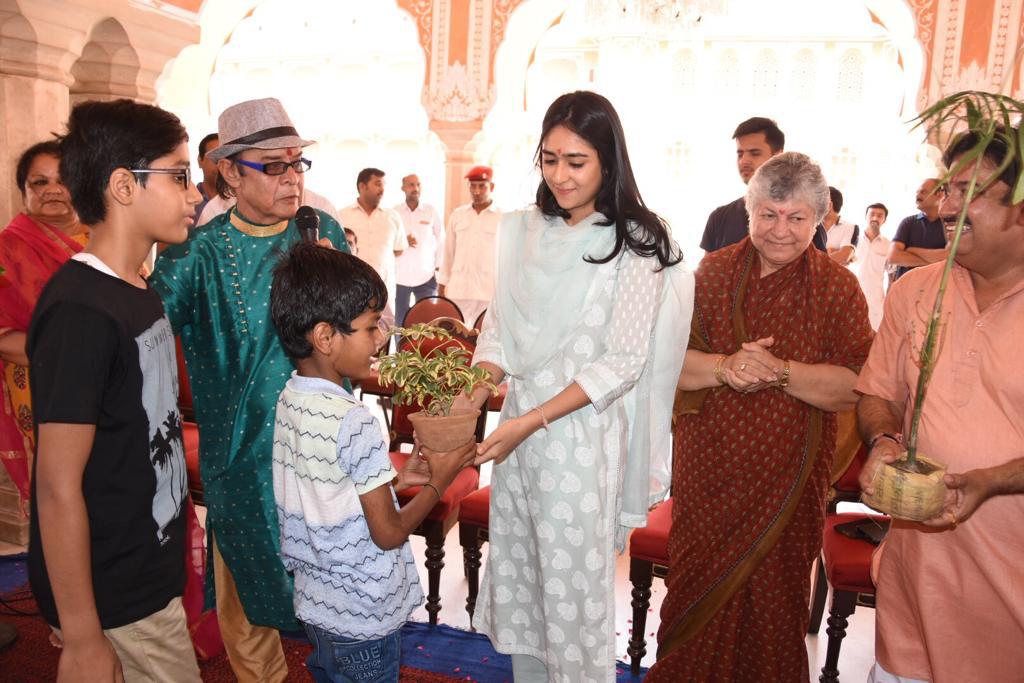 Press Release
A summer training camp (Sanskratik Virasat Prashikshan Shivir) began at the City Palace Museum . The training camp is being jointly organised by Maharaja Sawai Man Singh Museum (MSMSII Museum), Rangrit Art School and Saraswati Kala Kendra. The summer camp was inaugurated by Princess Gauravi Kumari. The trainers of the workshop were facilitated by Princess withflowers. In order to spread sensitivity towards the environment, the students of the workshop were given plants and parindas by her. Later, she also went around and saw paintings of different traditional art forms which were on display.
On the occasion, Executive Trustee, MSMS II Museum, Ms. Rama Dutt said that each year a training program is organized at the City Palace. The idea is to provide an appropriate platform to the youngsters so that they learn our traditional and most enriched art forms. Other than this the children will also learn art forms like painting, Maandna, Algoza Vadan, Guitar, among others.
The following well known artistes will provide the training – Painting (Ramu Ramdev, Shyamu Ramdev, Hemant Ramdev, Babulal Marothia and Badrinarayan); Maandna (Lakshmi Narayan Kumawat); Folk songs and Kathak (Jyoti Bharati Goswami); Algoza vadan and Flute (R D Gaur); Vocal (Ahmed Hussain and Mohammad Hussain); Guitar (Rehman Harfanmolla) and Photography (Yogendra Gupta).