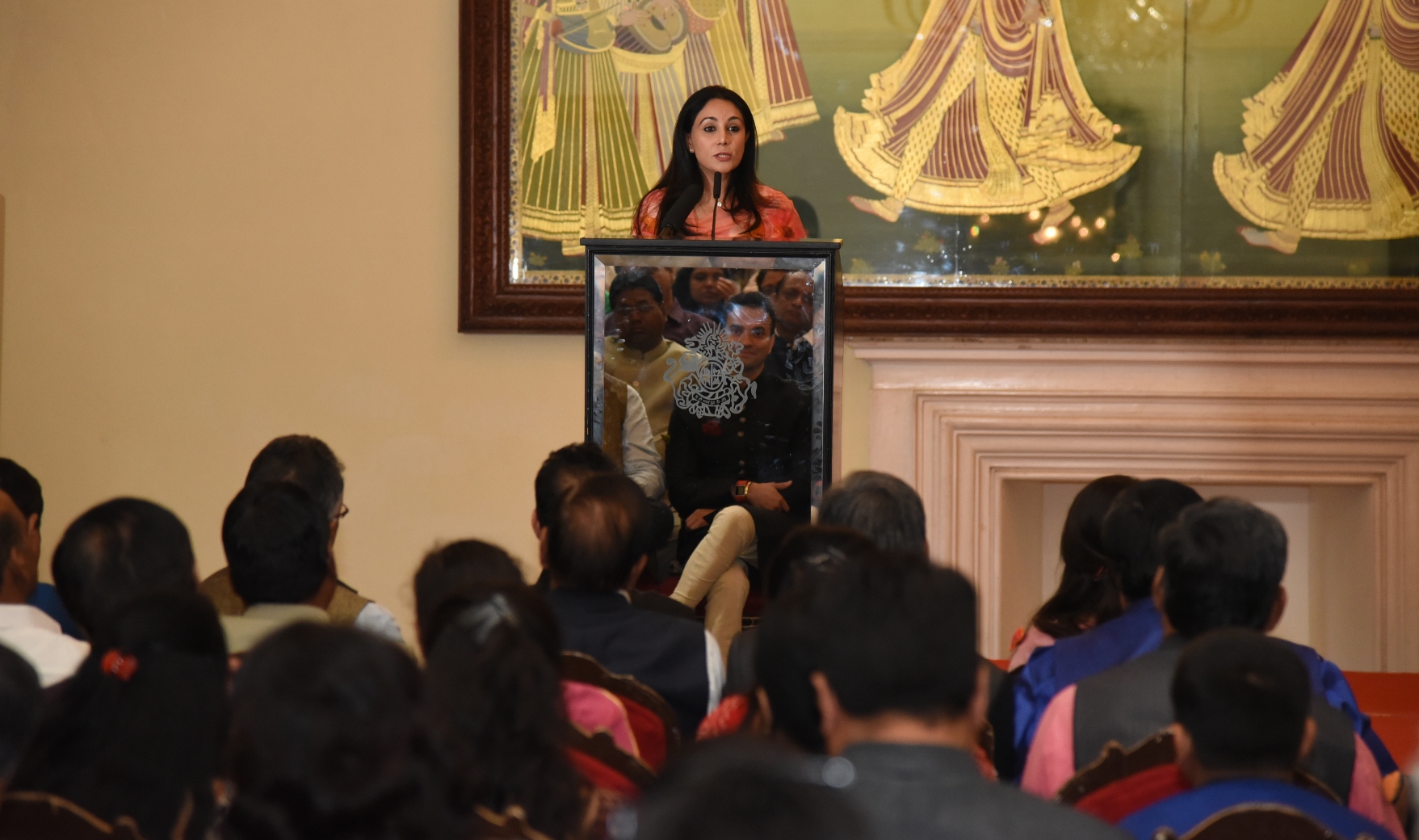 Press Release 
Girl Empowerment Programme
Jaipur, 26 February: The brand ambassador of 'Beti Bachao Beti Padao' Campaign Princess Diya Kumari today launched the 'Yuva Unstoppable School Empowerment Programme' today at City Palace in Jaipur. On the occasion, Princess Diya Kumari said that she chose to lend her support to Yuva Unstoppable because of their expertise in working with schools. She also encouraged the audience to work together to improve the state of schools in Rajasthan and help out in any way they can to support the cause. She informed that due to lack of toilets in schools the dropout percentage of girls in Rajasthan is the highest in the country and this programme will aid to create necessary sanitary facilities in the schools.
On the occasion, Parth Vasavada of Yuva Unstoppable spoke about the mission of the programme, focusing on the basic sanitary facilities, upgradation of school infrastructure, attendance of school students and usability of space in schools. he also shared the journey of Yuva Unstoppable. He hoped to adopt 1000 schools in the next 3 years focusing on Sawai Madhopur, Jaipur and Rajasthan.
Chief Influencing Officer of Yuva Unstoppable, Amitabh Shah narrated inspirational stories which led him to start up the programme. He also informed how Princess Diya Kumari would mentor the programme.