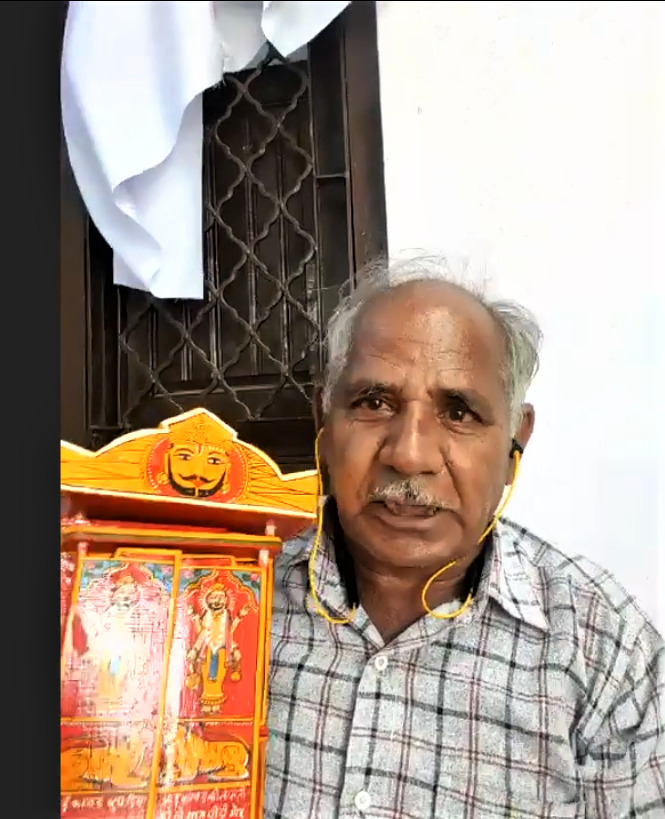 Press Release
Viewers delved further into the ancient art of storytelling on the concluding day of the 'Kavad Art' online session by renowned Kavad artist, Mr Dwarka Prasad Jangid. The session was held on Zoom and broadcasted live on their Facebook page.

The artist created a 'Kavad' depicting the birth story of Lord Krishna when Vasudeva carried the newly born Krishna across the raging rivers protected by the giant snake. Similarly, he also painted scenes of little Krishna stealing butter and Mata Yashoda protecting Krishna from the 'Rakshasa' (demon). He made rough sketches of the scenes first with white colour then filled in other colours like pink, blue pale yellow, green, and orange. He used black colour in the end for outlining and detailing.

He further said that 'Kavad Art' is 500 years old. Villages back then did not have temples as such villagers didn't know much about 'Dharma' and tales of the Gods. So 'Kavads' were created and painted and 'Bhats' (storytellers) would carry them to different villages and spread a variety of mythological and folk traditional stories among the villagers. "The stories painted in 'Kavads' are passed on through the generations. I learned them from my father and grandfather. These include mythological stories, modern day stories and educational stories for children", he said.