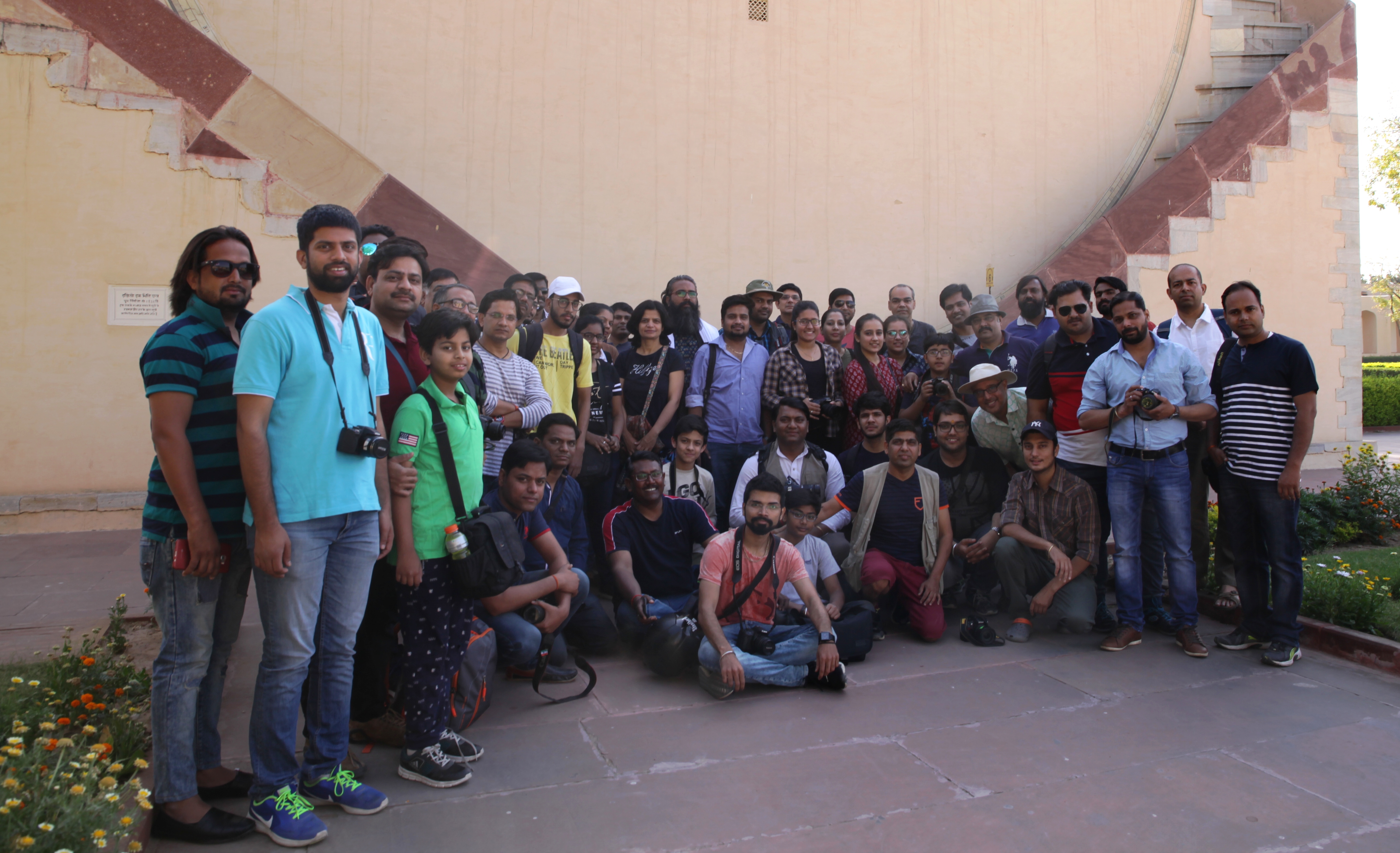 Press Release
Over 75 photographers took photographs of the UNESCO World Heritage Site monument Jantar Mantar in Jaipur. They were taking part in Heritage Photo Walk. This walk was organized by Department of Archaeology and Museums, Government Of Rajasthan in collaboration with Jaipur Photographers' Club (JPC) and Jaipur Mera Shehar (JMS). 
The photographers spent almost 2 hours at the monument clicking photographs from various angles. The founder of JPC, Mr Anil Khubani, said that the photographers had a fruitful experience taking photographic shots at the monument. He said that a 'photo walk' is a community activity where people from various groups and communities, who have a passion for photography, participate.
Director of Department of Archaeology and Museums, Mr Hridesh Sharma, said that the aim of this initiative is to give a common platform to the city's photographers to capture the exquisiteness of heritage sites. In the coming months, a series of photo walks will be arranged at different archaeological sites of Jaipur. This activity will culminate with a photo exhibition of the best photographs captured during such Photo Walks.