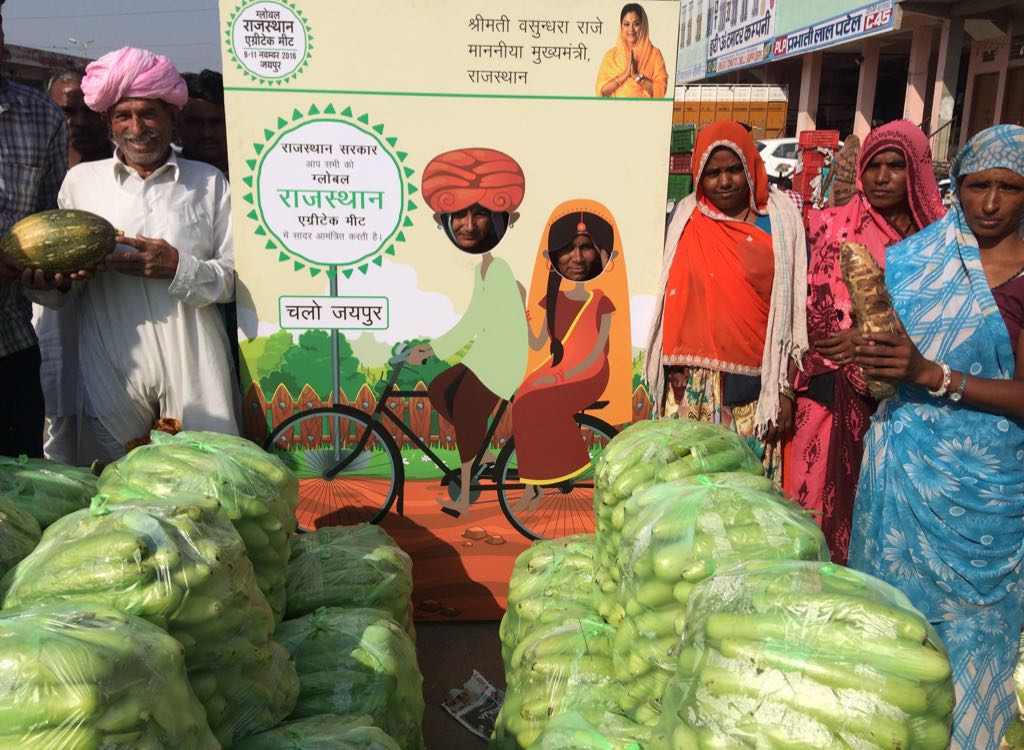 Press Release
Global Rajasthan Agritech Meet (GRAM) 2016
Jaipur, 18 October:  With an aim to spread awareness and popularize the upcoming Global Rajasthan Agritech Meet (GRAM) 2016, a unique on-ground activationstarted on Monday at Muhana Mandi in Jaipur. During the event people's attention was grabbed by a setup in which a life-size cut out of a cycle along with cut outs of human figures were placed. Participants got their pictures clicked with their faces inserted into the whole setup. The participants were given photograph with photo-jackets.
The activation witnessed more than 450 people and 364 photo-jackets got distributed.  The other Mandis where this activation is scheduled are: Churu (19 October); Sawai Madhopur (22 October); Kota (23 October at Krishi Upaj Mandi and Bhamasha Mandi); Chittorgarh (24 October); Ajmer (27 October); Jaipur (28 Octoberat Suraj Pol Mandi and 6 November at Sikar Road Mandi) and Jodhpur (4 November).
The activation also engages stakeholders and adds to social media efforts in popularizing GRAM. It is to be recalled that the Global Rajasthan Agritech Meet will be held from 9 to 11 November at the Jaipur Exhibition and Convention Center (JECC) at Sitapura in Jaipur. Jointly organized by the Government of Rajasthan and Federation of Indian Chambers of Commerce and Industry (FICCI), the event will be attended by over 50,000 farmers.