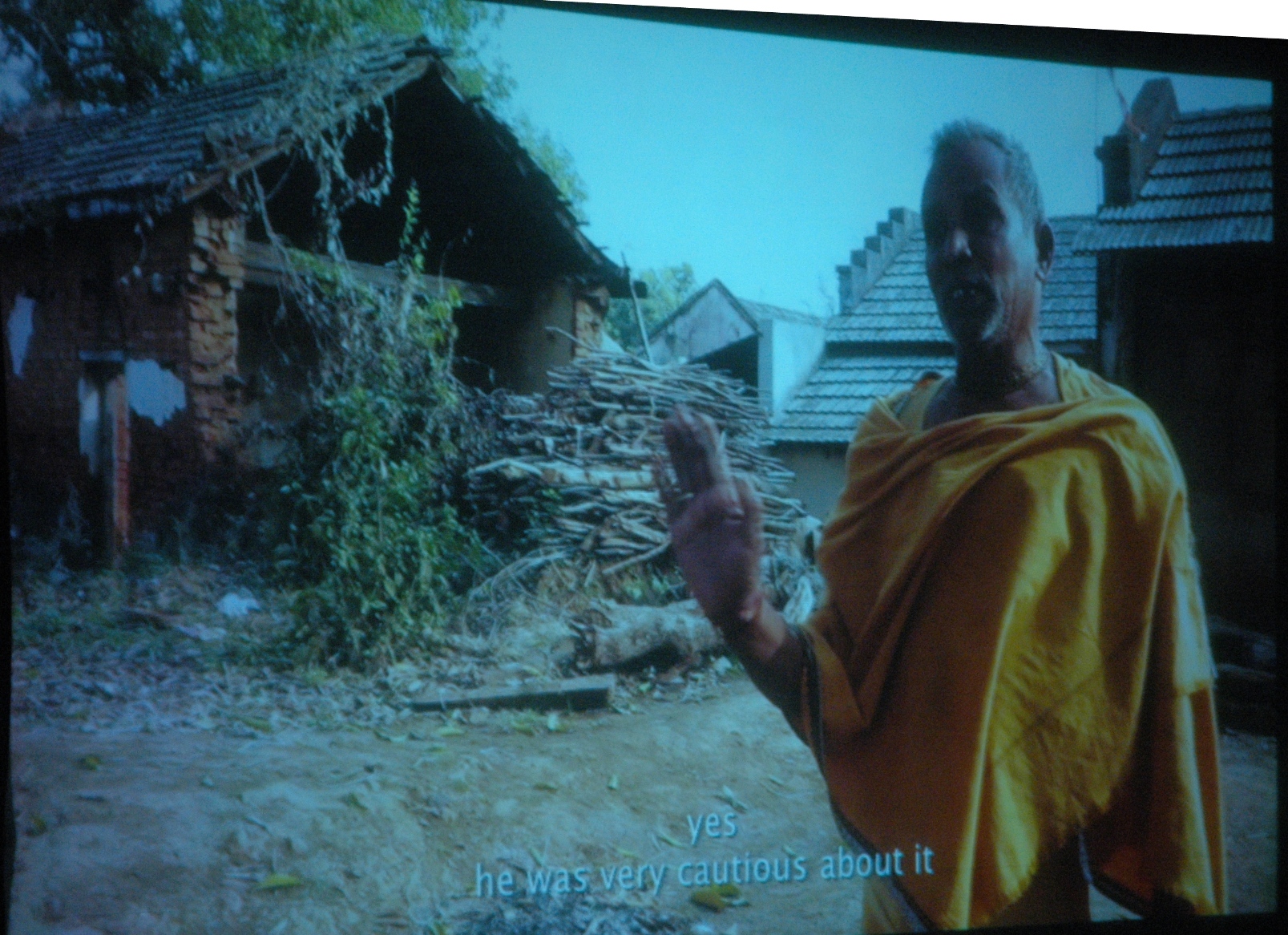 Press Release
Film Screening at JKK
Jaipur 21, February: A feature length documentary film, 'Samayara Chhaire' In the Shadow of Time by Shankhajeet De was screened at today at JKK.  The film screening was organised by JKK, Unima India, Sangeet Natak Academy in New Delhi. The Odiya filmexplores the journey of Ravana Chhaya – a form of shadow puppetry in Odisha over the last 40 years.
Ravana Chhaya shadow puppetry tradition was practiced in central regions of Odisha in eastern India by the minstrel Bhatacommunity who have narrated the story of Ramayana to a rural audience for ages. This form of shadow puppetry was widely appreciated worldwide as the mother of cinematic forms. In the Shadow of Time as the name of the film translated in English; weaves an insightful account of what Ravana Chhaya has encountered and undergone in the meanwhile leading to challenges that it poses the practitioners today.
Shankhajeet De is a documentary filmmaker and researcher based in New Delhi. His interest lies in the subjects of culture, faith, tradition and performing practices. He makes documentary films with an ethnographic lens.  'Samayara Chaire' is his first attempt at making a feature length documentary. His other famous works include – Humare Armaan, Vaishanavi's of Brindavan, Rumblings at Mansagar and more.