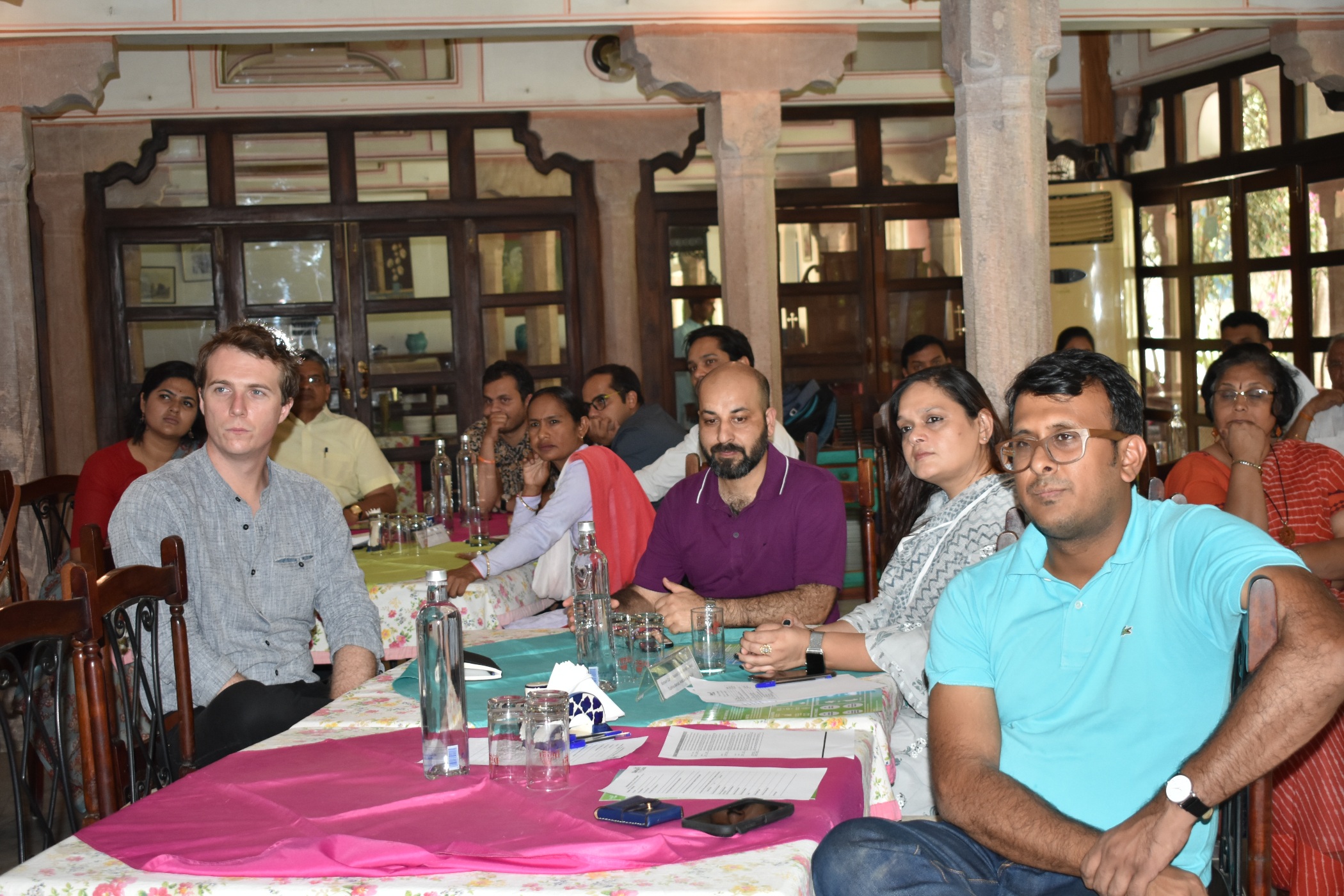 Press Release

A national level craft accelerator programme- 'Craft Catapult', of Startup Oasis (a Jaipur based incubation center), will be launched in July this year. 'Craft Catapult' is a 6-month programme focused on startup enterprise acceleration in the craft and livelihood sectors.
The initiative is a part of Startup Oasis's endeavour to catalyze the craft ecosystem in Rajasthan and to eventually build a Center of Excellence for innovative Craft based Businesses and Startups. The Craft Catapult Accelerator Program is being supported by the Department of Science and Technology (DST) under their NIDHI Accelerator programme.
To mobilise the craft stakeholder community, a roundtable meet was held today in Jaipur. Stakeholders across the industry including craft entrepreneurs, CSRs, Multilaterals, investors, retailers, exporters, designers, government, academicians, researchers and influencers among others were present during this meet.
The meet began with the CEO of Startup Oasis, Mr. Chintan Bakshi introducing Startup Oasis and the larger vision of building a robust ecosystem for new craft businesses in Jaipur. Talking about the objective of organizing the Roundtable Meet, Mr. Bakshi further said that while Startup Oasis works with start-ups to get their 'customer focus' and connect them to relevant market channels, the efforts of the entire stakeholder community in Jaipur are needed to catalyse the craft eco-system to provide well rounded support to the startups. Jaipur has the most mature and vibrant craft ecosystem in the country and could well become the "Silicon Valley" for craft based design startups.
On the occasion, Mentor, Craft Catapult, Ms. Sarika Narayan said that the Craft Catapult attempts to create value for each stakeholder in the craft sector in a mutually beneficial manner.
Earlier, Associate Vice President, Startup Oasis, Ms. Pallavi Tak highlighted the achievements of the Craft Accelerator 2018 done by Startup Oasis and outlined the goals of the Craft Accelerator 2019. It is to be noted that through the 'Craft Catapult' Accelerator Programme, Startup Oasis will be identifying and supporting around 20 high impact craft startups, through capacity building, mentorship, network access, technology interventions, market and investor connects. Similar roundtable meets will also be held in other cities such as New Delhi, Bengaluru and Mumbaiin order to brainstorm on how the different stakeholders can be integrated into the programme.
 About Startup Oasis                                                
Startup Oasis is a Jaipur (Rajasthan) based Incubation Centre, Accelerator and Seed Fund  that focuses on Impact Startups in domains like craft, agri, healthcare, livelihoods, education to name a few. Startup Oasis was set up in 2013 as a joint initiative of RIICO and CIIE at IIM Ahmedabad.