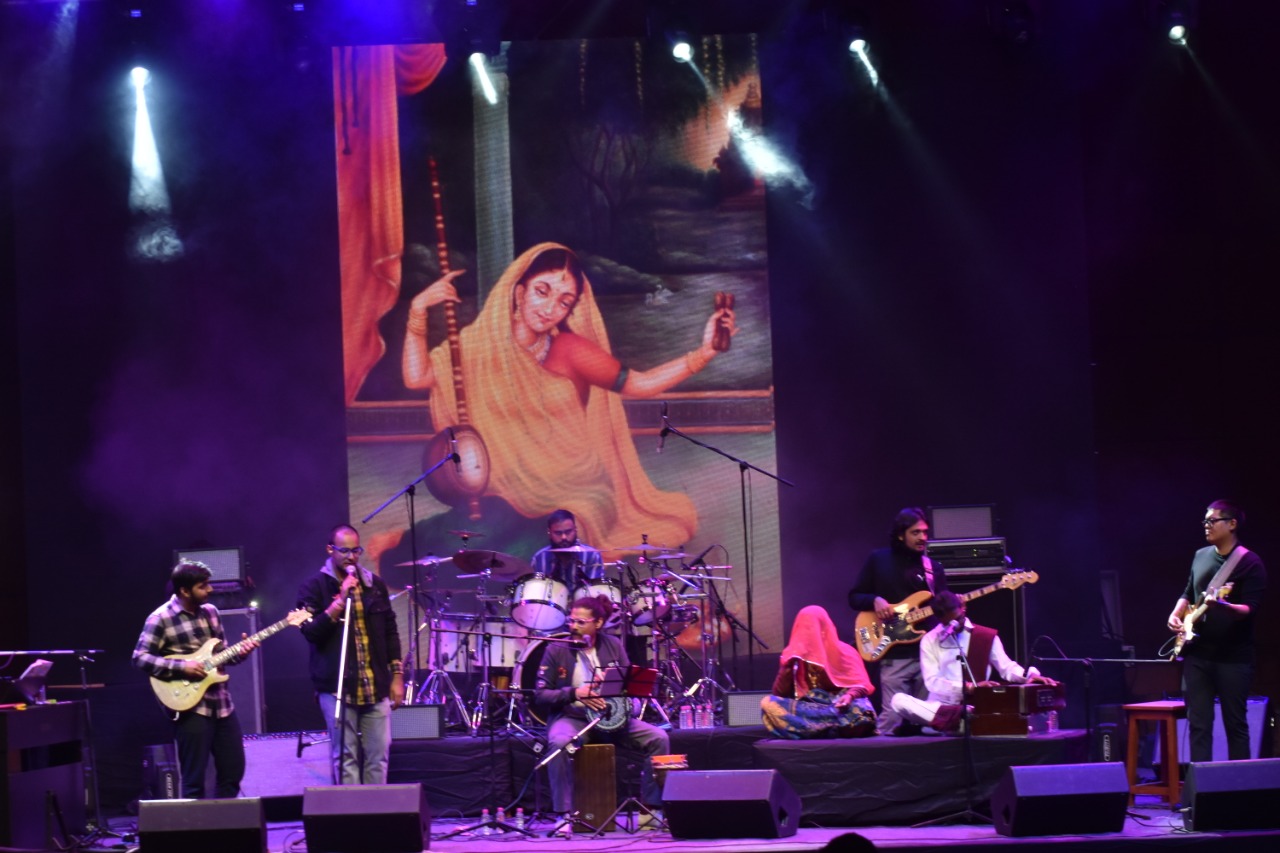 Press Release
As part of 'Azadi Ka Amrit Mahotsav', Jawahar Kala Kendra (JKK) and the Department of Art and Culture, the Government of Rajasthan organised a musical rendition, 'Indovirus: Rajasthan's Folk Fusion with Jazz' which was held today at Madhyavarti in JKK. The Secretary of Art and Culture and Director General of JKK, Ms Gayatri Rathore was also present at the event.
The program was directed and composed by Mr Tapesh R Panwar and featured MTV Coke Studio Fame, Bhanwari Devi. During the performance songs such as Umrao, Holi, Hichki, Meera Mithi, Thane Kathe, Chad Chad Jana, were presented.
The band members included Sharon Johnson, RD Singh, Abhinav Thamang, Aakash Chopra, Arnav Fernandes and Priyansh. Sachin Lele looked after the lighting of the show and Varun Patil managed the sound arrangements.