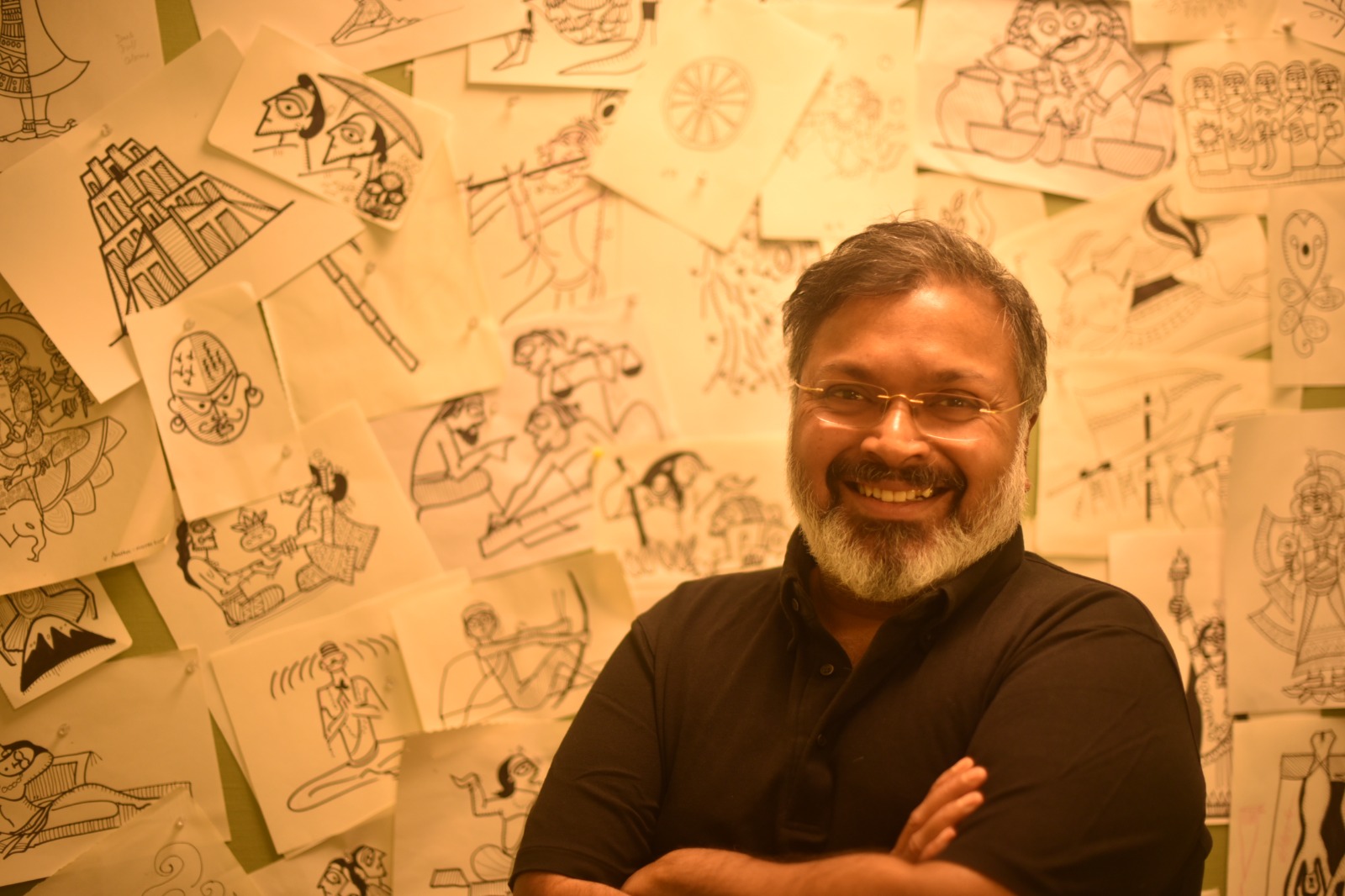 Press Release
Today we live in the industrial age where there is a dire need to preserve memory and thus the role of museums has become increasingly more important. Earlier an object has three aspects to it – Satyam (Function) , Shivam (Story that made it auspicious) and Sundaram (Beauty). Now we are doing away with the story and narrative that makes the object special and are merely focusing on its function. As compared to the Western countries, museums are not considered that important in India as people do not consider living in the past auspicious. This was stated by author, Devdutt Pattanaik today at the launch of the book 'The Adornment of Gods' at the Amprapali Museum in Jaipur. The author was in conversation with the Managing Director of India's only Museum consulting company, Eka Cultural Resources & Research, Mr. Promod Kumar KG. Earlier, they were joined by the founders of Amrapali Museum, Mr. Rajiv Arora and Mr. Rajesh Ajmera to formally release the book.
The book 'The Adornment of Gods' by Devdutt Pattanaik chronicles around the deep relation between India's mythology and her jewelled arts through the Amrapali Museum collection. The book curates fifty impeccable mythological art objects and their stories narrated by Devdutt Pattanaik from the collection of Amrapali Museum. From the five elements that have wrought creation, to the subcontinent's myriad gods and goddesses, our plentiful flora and fauna, to objects intrinsic to religious rites and rituals, votive offerings, jewellery and decorative objects, this book covers a vast narrative that no single thread could otherwise hold.
Talking about the importance of symbols, Pattanaik said that symbols are the medium through which ideas reach the common man. It helps in communicating an idea to the people who do not know your language as symbols have the power to travel across geographies.
It is worth noting that Amrapali Museum is an initiative by the founders of Amrapali Jewels. The museum is dedicated to Indian jewellery and jewelled objects, located in the city of Jaipur. For the founders, the collection has been a labour of love that began nearly forty years ago when they became friends at college, and that continues to this day.
=======================================