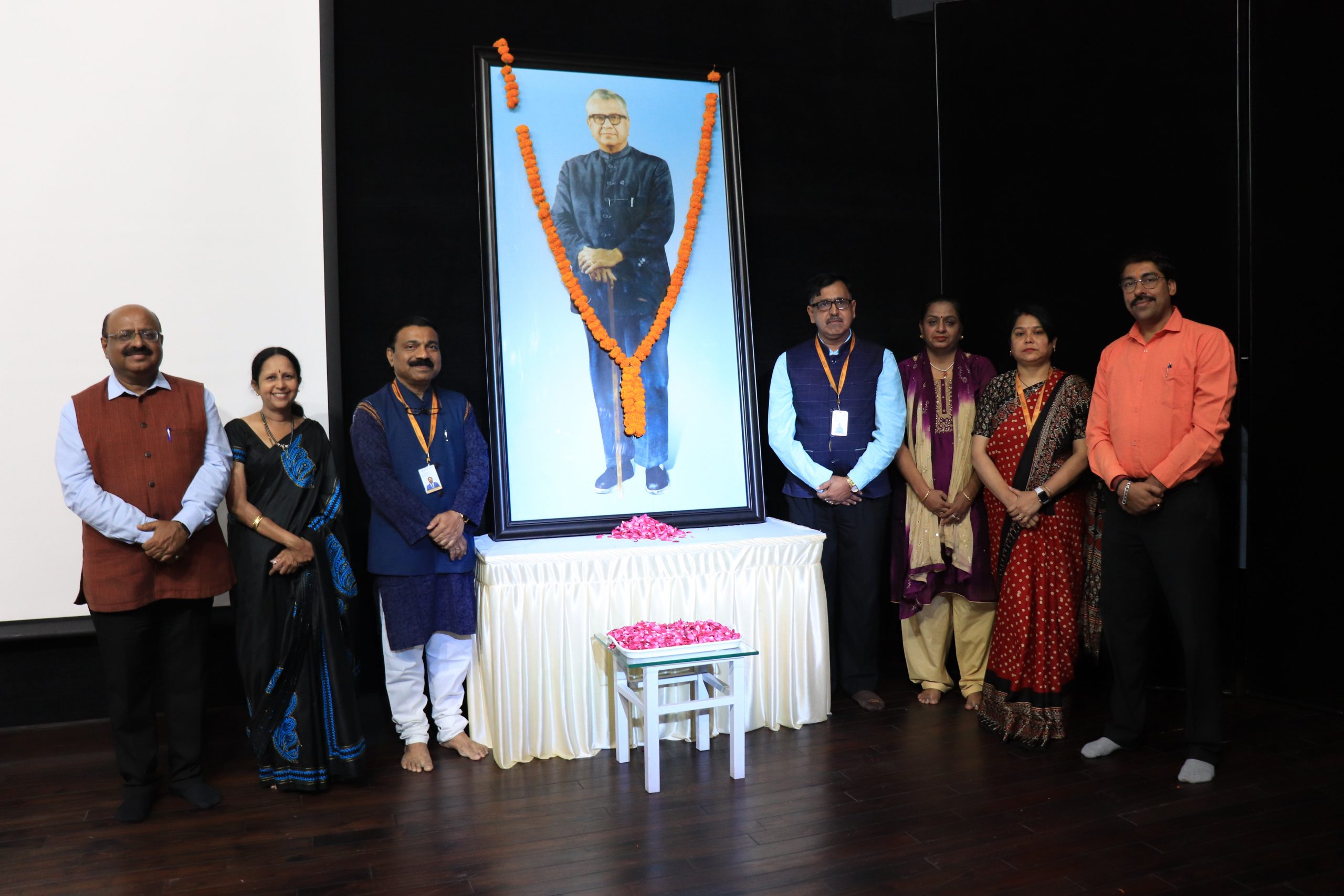 Press Release
Manipal University Jaipur celebrated the 125th Birth Anniversary of Dr. TMA Pai, the Founder of the Manipal Group, on Tuesday. On this occasion, the President of Manipal University Jaipur, Prof. G.K. Prabhu, said that Dr. TMA Pai was a visionary personality, renowned for his ability to make decisions that were ahead of his time. Prior to this, the program was initiated with the lighting of the lamp. Additionally, a documentary, 'Footprint', based on the life of Dr. TMA Pai, was also screened.
On this occasion, Prof. Prabhu said that while Governments are currently emphasizing skill-oriented education, Dr. TMA Pai had started Skill Development nearly 70 years ago by laying the foundation of the Academy of General Education. It was the result of his rich visionary that he was well aware of the importance of skill development for young people. He had laid the foundation of Public-Private Partnerships and Private-Private Partnerships (PPP model) only after obtaining independence. He applied the concepts of Microfinance and Financial Democracy for women empowerment at a very local level, which made people financially prosperous.
The Pro-President of the University, Prof. Thammaiah CS, said that when people did not have access to healthcare facilities, Dr. Pai established the first Private Medical College and provided the country with good doctors and treatment facilities. People were financially empowered through microfinance banking. Following his footsteps, Manipal institutions are now leaving their mark in many countries around the world. Registrar, Dr. Nitu Bhatnagar expressed her gratitude. Prior to this, teachers were also honoured for their invaluable contributions to research, creativity, and community service in the university.
THE UNIVERSITY LAUNCHES 90.8 FM RADIO MANIPAL JAIPUR

On this occasion, Manipal University Jaipur launched a community radio station, 90.8 FM Radio Manipal Jaipur, for social connection. The Head of University Radio Cell and the Dean of Faculty of Arts, Prof. Komal Audichya, stated that the objective of the community radio is to create awareness among the local people regarding health, education, and local culture.