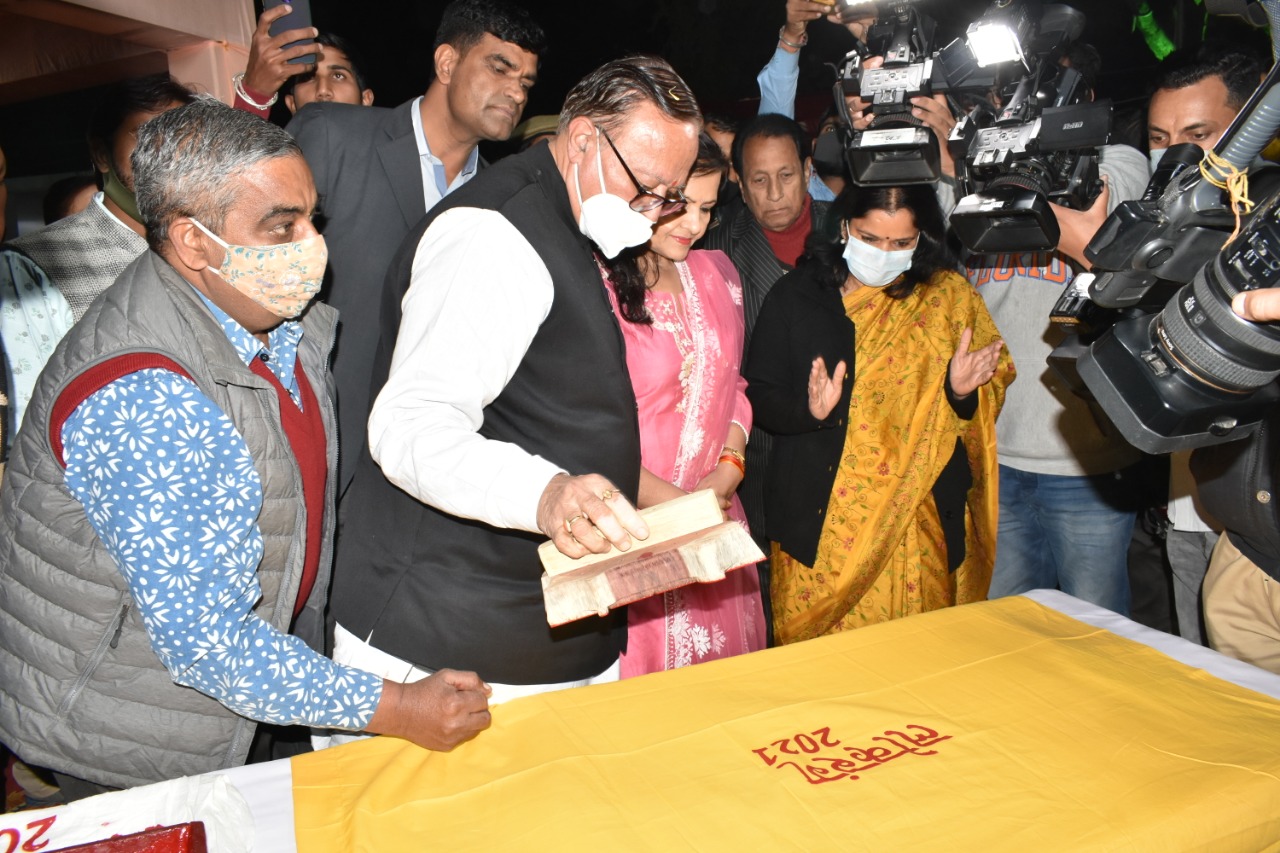 Press Release
Under the auspices, 'Azadi Ka Amrit Mahotsav', Jawahar Kala Kendra (JKK), the Department of Art and Culture, Government of Rajasthan, and RUDA (Rural Non Agricultural Development Agency) organised the 24th edition of Lokrang. The event, 'Lokrang 2021' was inaugurated by the Hon'ble Minister of Art and Culture, Government. of Rajasthan, Dr. B.D. Kalla, The Principal Secretary, Art and Culture Department and Director General, JKK, Ms Gayatri Rathore was also present on the occasion as the Guest of Honour. In this 11-day programme, more than 650 folk artistes from different states of the country will present the beauty of folk arts of their respective regions.
On the occasion the Minister said "it's good to see activities again past Covid. He said the artistes from PAN India have gathered here. Jawahar Kala Kendra has become a cultural hub. In the coming times, effort will be made to make the programme a competitive one. Artistes will be able to come and participate in the all India level competitions".
With the inauguration of the 'Lokrang 2021', a number of mesmerising folk performances were held at Madhyavati, in JKK. The programme started with 'Raas-Garba' of Gujarat. This was followed by a performance of 'Lavani Folk Dance' (Ganapati) of Maharashtra, 'Kunbi'' of Goa, 'Dollu Kunitha' of Tamil Nadu, 'Chhau Dance 'of West Bengal, 'Badhai Dance' of Madhya Pradesh, 'Dhobia' of Uttar Pradesh, 'Jhijhiya' of Bihar, soulful Langa singing of Jodhpur along with the very famous 'Chari Dance' of Rajasthan.
Earlier, he also inaugurated the National Handicraft Fair at Shilpgram in JKK.