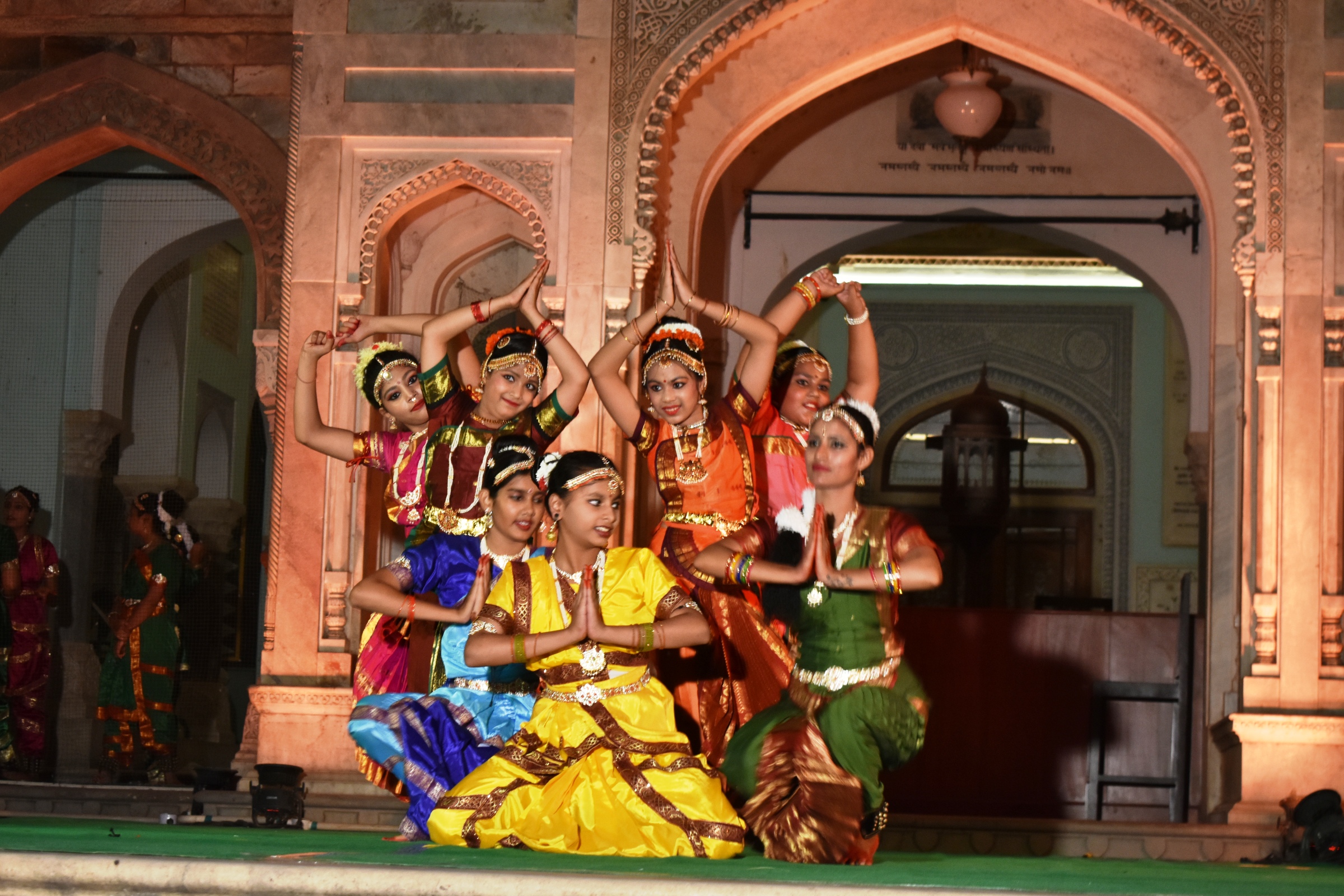 Press Release
On the occasion of World Museum Day, tourists were given free entry to the Albert Hall museum. The tourists were given a traditional welcome with tilak and flowers. A cultural evening was also organized on the occasion by the Department of Archaeology and Museums.
As many as 30 artistes of the Nalanda Kala Kendra presented a scintillating Bharatnatyam performance in the cultural evening. The programme began with the Ganesh Vandana and later there were performances based on Krishna Bhajan, Shiv Aradhana and Mahabharat. Bharatnatyam Guru, Meenakshi Lakhotia presented a performance on the Mira Bhajan Hari Tum Haro Jan Ki Pir. Bharatnatyam was also presented on Sare Jahan Se Acha.
It is to be noted that the entry to Albert Hall in the evening was also free. The tourists enjoyed the cultural programme in huge numbers.