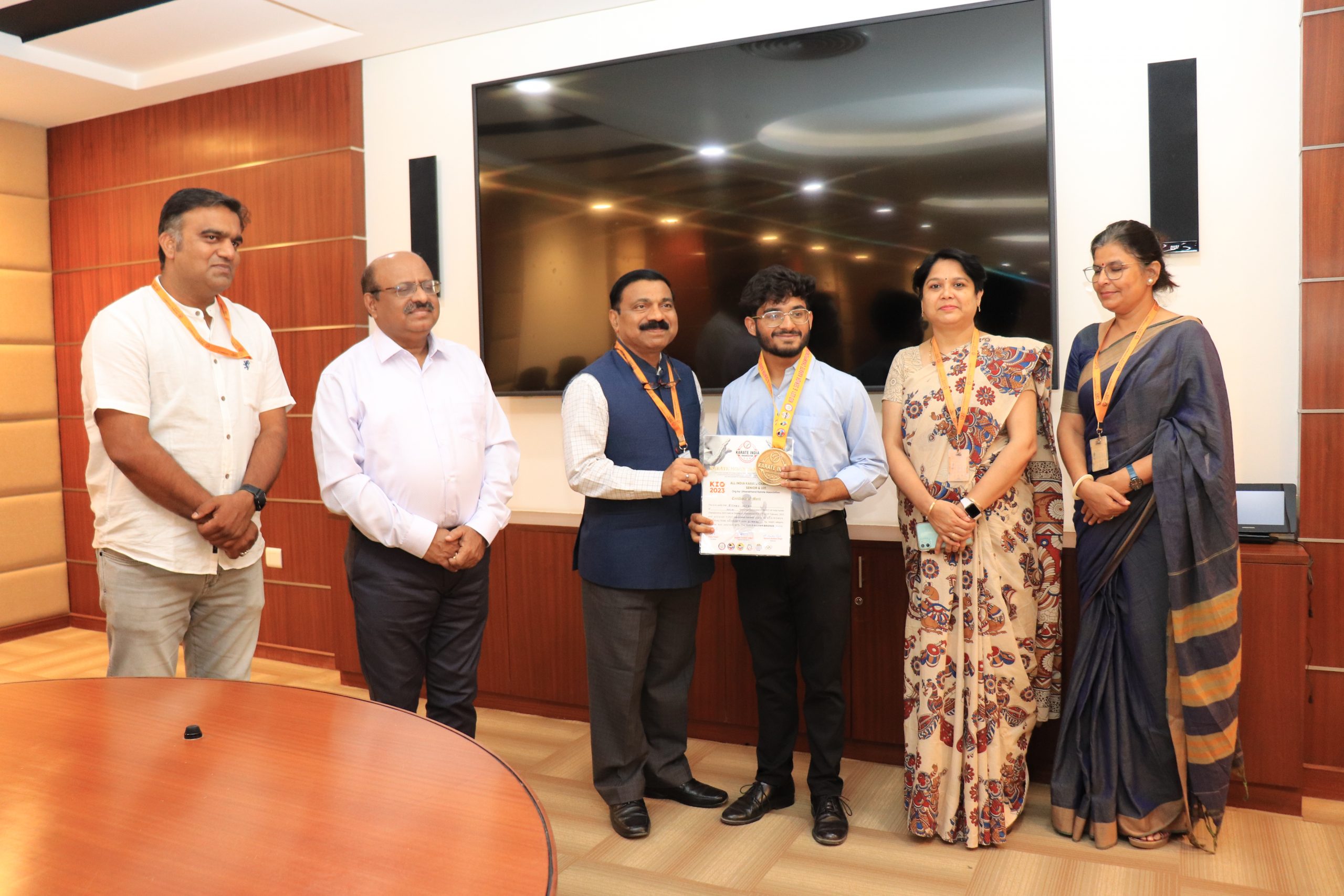 Press Release
Rishabh Mitra, a student from Manipal University Jaipur, has won a gold medal in the National Karate Championship held in Dehradun. In the final match, he defeated his opponent by 5-0. The University Management congratulated Rishabh on his achievement and the students expressed their happiness.
A welcome ceremony was organized at Manipal University Jaipur for Rishabh, who returned home after winning gold. In this ceremony, the President of MUJ, Prof. G K Prabhu; Pro-Vice-Chancellor, Prof. C S Thammaiah; Registrar, Dr. Nitu Bhatnagar; Dean of Faculty of Engineering, Prof. Arun Shanbhag and Dean of Faculty of Arts, Prof. Komal Audichya congratulated the player. They encouraged Rishabh for better performance in the future. On this occasion, Rishabh shared that he has achieved the 50th rank in the world ranking of Karate. Now his full focus is on Olympic Games.
The Director of Sports Department, Prof. Rina Poonia and Sports Officer, Mr. Sanjeev Sharma informed that Rishabh had won a silver medal in the South Asian Championship held in Colombo, Sri Lanka and secured the 11th position in the Asian Championship held in Tashkent, Uzbekistan.