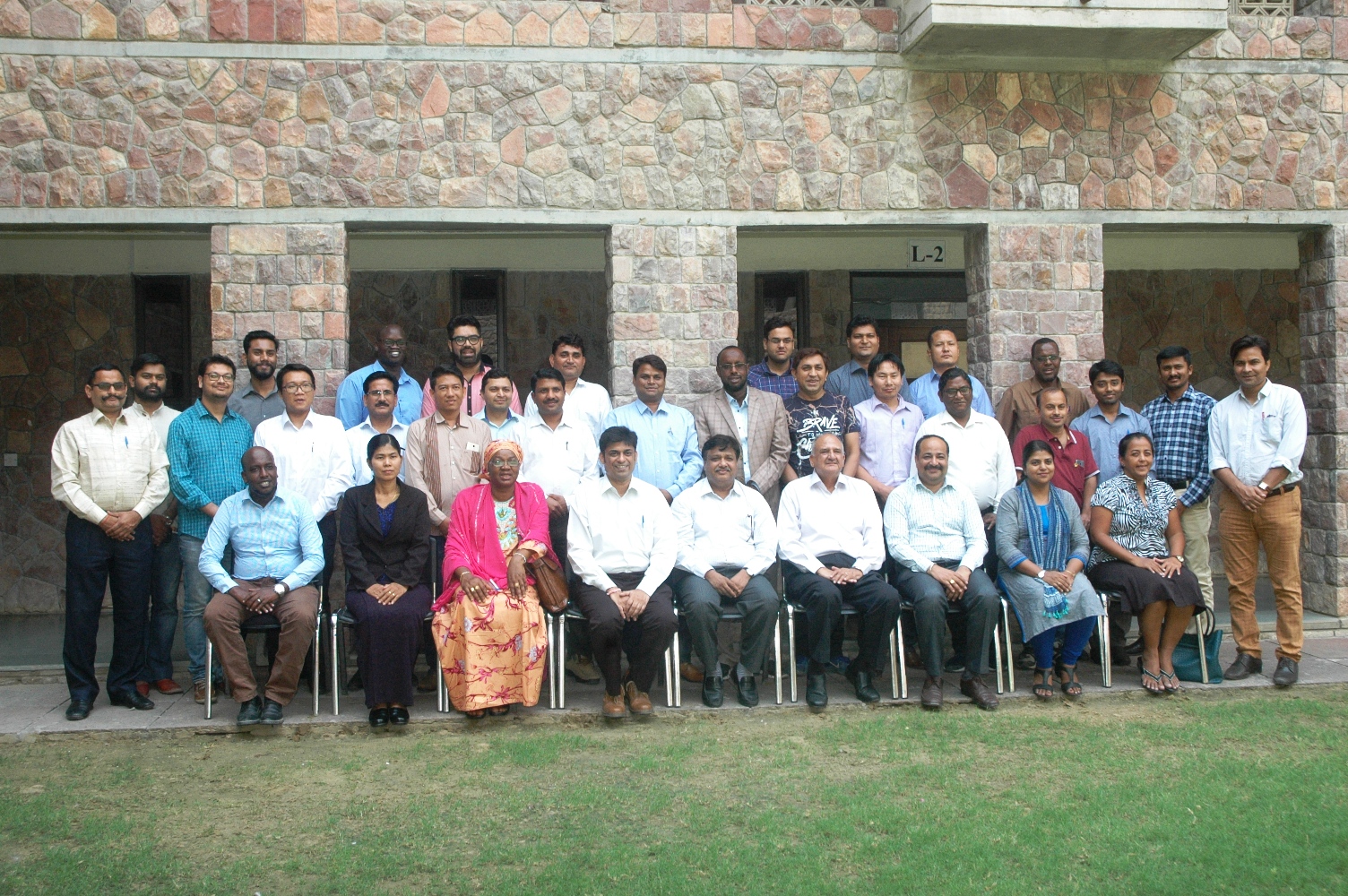 Press Release
"VACCINES CAN BECOME INEFFECTIVE WHEN ELEMENTS LIKE TEMPERATURE, LIGHT AND HEAT ARE NOT TAKEN CARE OF"

– (Advisor, Academic & Student Affairs) IIHMR-U, Brig (Dr) S.K. Puri

Vaccines are a biological wonder which has saved the lives of millions. However, this wonder can become ineffective or even toxic when elements like temperature, light and heat are not taken care of. With the right material, time, quantity, place and cost the quality of the vaccines can be maintained to reach the end users. This was informed by (Advisor, Academic & Student Affairs) IIHMR-U, Brig (Dr) S.K. Puri. He was speaking at the 'Management Development Programme (MDP) on Logistics Management of Vaccines with Special Focus on Strengthening Cold Chain' held at IIHMR University.
As many as 30 participants from India, Africa, Bhutan, among others took part the training programme. The MDP was held with the special objective of introducing the tools and techniques for effectively managing the supply chain of vaccines. Also, added focus was given to cold chain management to ensure the safety of the vaccines.
The inaugural session was also presided over by President, IIHMR-U, Dr. P.R. Sodani and Programme Coordinator, Dr. Saurabh Kumar Banerjee. On the occasion, Dr. Sodani said that it is important to ensure vaccine safety by managing its storage at different levels – manufacturing, procurement and stock distribution. Cold chain management is the most crucial component of supply chain management, especially with the rising temperatures.
Dr. Banerjee said that the potency or the efficacy of the vaccine will get nullified if they are not preserved in the right conditions. When the vaccines are being transported especially in a hot climate like Rajasthan, the temperature must be maintained throughout the journey. The immunization supply chain needs to be strengthened in this regard through proper cold chain management tools.