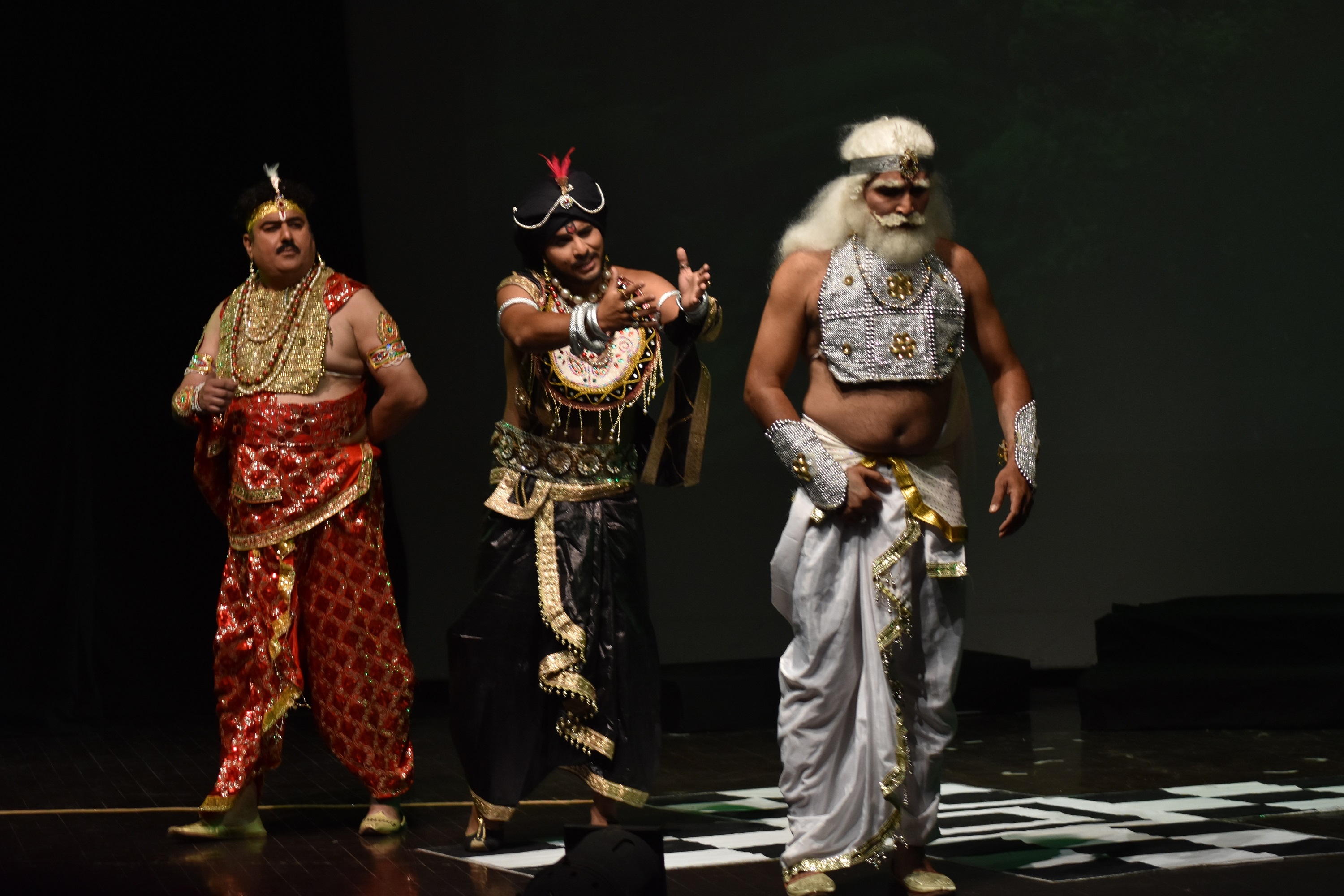 Press Release
 As a part of the 5-day theatre festival, Natyotsav, a Hindi play, 'Komal Gandhar' was staged at Jawahar Kala Kendra (JKK). The play based on the Sanskrit epic Mahabharata was directed by Mukesh Sharma from Chandigarh. The theatre festival is being organized in collaboration with North Zone Cultural Centre, Patiala.
The play written by Dr. Shankar Shesh showcased how the foundation was laid for the great war of the Mahabharata. The play depicted Gandhari's journey and showcased how she was used as a pawn in the game of politics. The drama also focused on the empowerment of women and raised sensitive issues like powerand its misuse in politics. The artistes went on to portray many other such unethical episodes from the epic which find their reflection in contemporary life. The gripping narrative and the theatrical skills of the artistes kept the audience glued to their seats throughout the play.
The on stage cast of the play included Jyoti Bhardwaj, Sachin Sharma, Sanjay Kumar, Heera Singh, Mayank Singh, Diksha Sharma, Sargam and Vikas Negi. The other members of the cast and crew included Yashpal Kumar (Production Incharge), Arvind Sharma (Production Incharge) and Heera Singh (Assistant Director), among others.