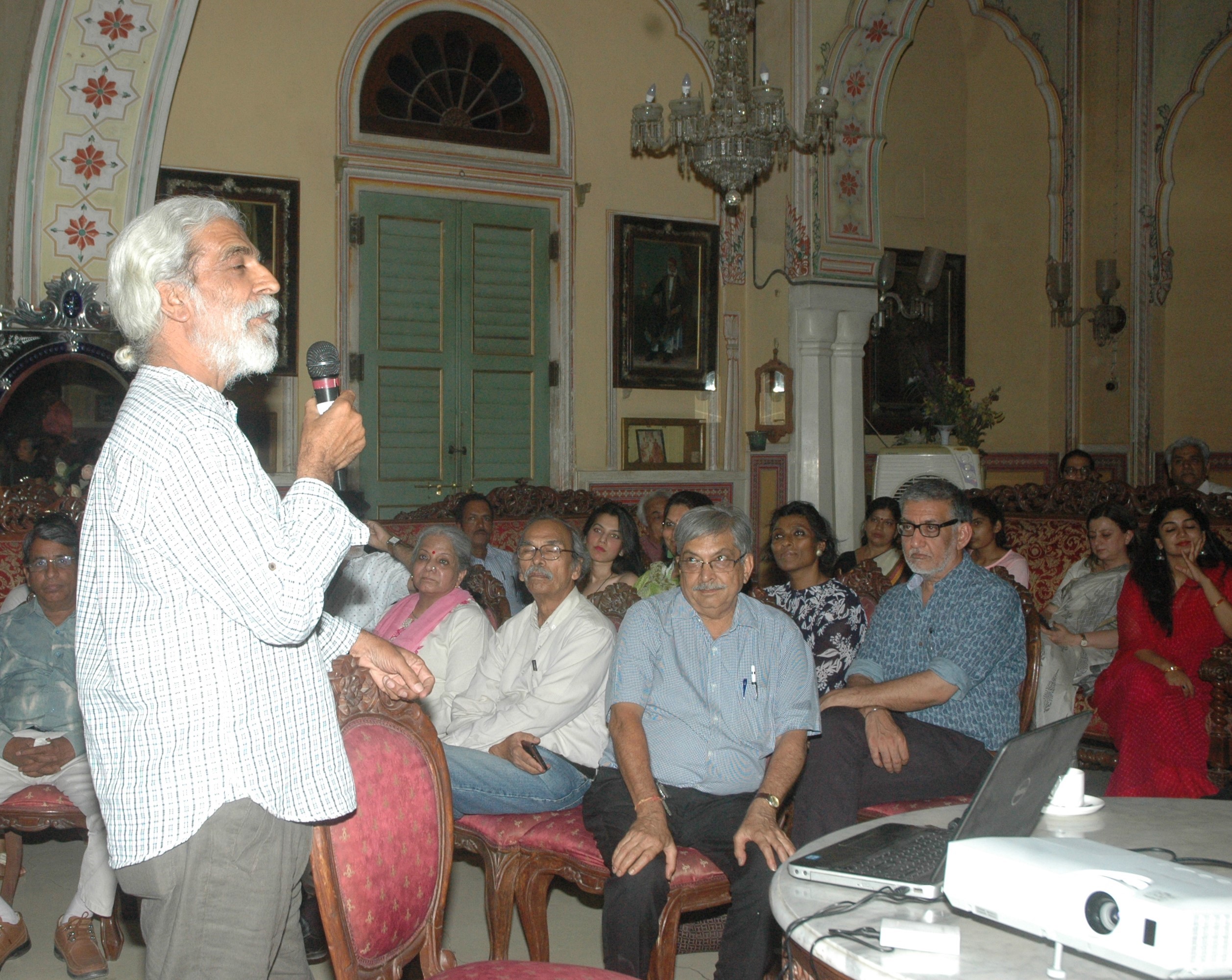 Press Release
In an informal interactive session to share passions, strategies, idea and thoughts, renowned designer and teacher, Mr. Jogi Panghaal said that through seven stories we explore the idea of human beings on a planet with a certain geographic entity.  He was addressing the session on 'Exploring the crafts through Seven Stories' at Naila Bagh today. Mr. Panghaal further said that we need to develop certain skills in order to survive in difficult terrains.
Mr. Panghaal gave an introduction to the origin of the crafts and said that we have been developing survival skills which then go on to become crafts. Crafts have a feature of intimacy whether is it block print or textile. The need of the hour is to relook at the crafts which are being challenged by the industry and various mechanical procedures.
Speaking about his experience of working with the artists, Mr. Panghaal said that designers and artists share the way of looking at the aesthetics of history of art and design. They have a large field of common heritage with each other. Designers tend to be more explicit and more accountable whereas artists have a different way of addressing their search and need not be much accountable nor so explicit.
The programme began with an introduction by Mr. Yunus Khimani who spoke about the works of Late Molina Khimani, who also a self-taught painter.