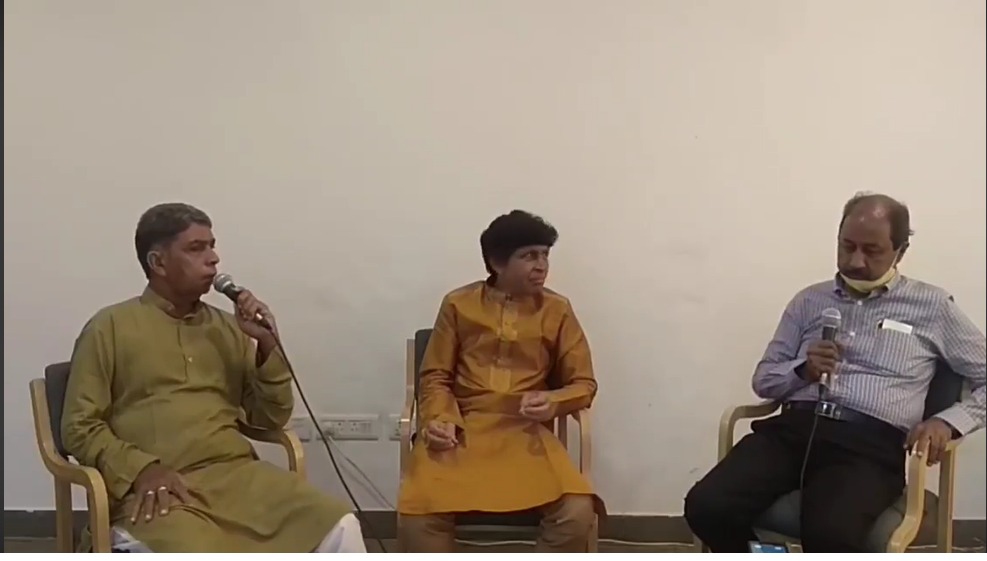 Press Release
An online discussion was held on the various aspects of Indian poet, Hasrat Jaipuri's personality in 'Kuch Yaadein… Kuch Baatein'. The programme was organized under the joint aegis of Department of Art, Literature, Culture & Archaeology, Government of Rajasthan, JKK and Rajasthan Urdu Academy, Jaipur. The speakers on the occasion were— Ustad Ahmed Hussain and Ustad Mohammad Hussain. The programme was coordinated by Secretary, Rajasthan Urdu Academy, Moazzam Ali.

Recalling Hasrat Jaipuri's personality, Ustad Ahmed Hussain said "Many people often ask us where we got our simple and humble nature and we always tell them that we learned the characteristics of simplicity from Hasrat Jaipuri. The first day we met him, he took us in his car, the next day by train and the day after by bus." When we asked him why does he not always travel by car, he said that this world is very fickle and his fortune might change any day. His feet are on the ground so, he will keep on walking but if he walks in the air, he will not go anywhere.

Ustad Ahmed Hussain further said that after travelling to Mumbai, Hasrat Jaipuri slowly transitioned into films from reciting poetry at mushairas (poetic symposium). Even then he continued to be an extremely talented songwriter who could write the perfect Mukhda (the start of a song) as the situation of the song demanded.

Ustad Mohammad Hussain said "I recall asking him once if you are Hasrat Jaipuri then who is Maulana Hasrat? He replied that he is a very great personality and inspired by him, I decided to become his namesake and added Jaipuri to the name. Narrating another incident, he recalls telling Hasrat Jaipuri that the people of Pakistan know that they are Hindustani, but the people of Hindustan might be thinking that they are Pakistani. So he should write a Ghazal through which people come to know where they are from. In response to that Hasrat Jaipuri wrote the famous lyrics to the song – 'Musafir Hain Hum To Chale Jaa Rahein Hain'.