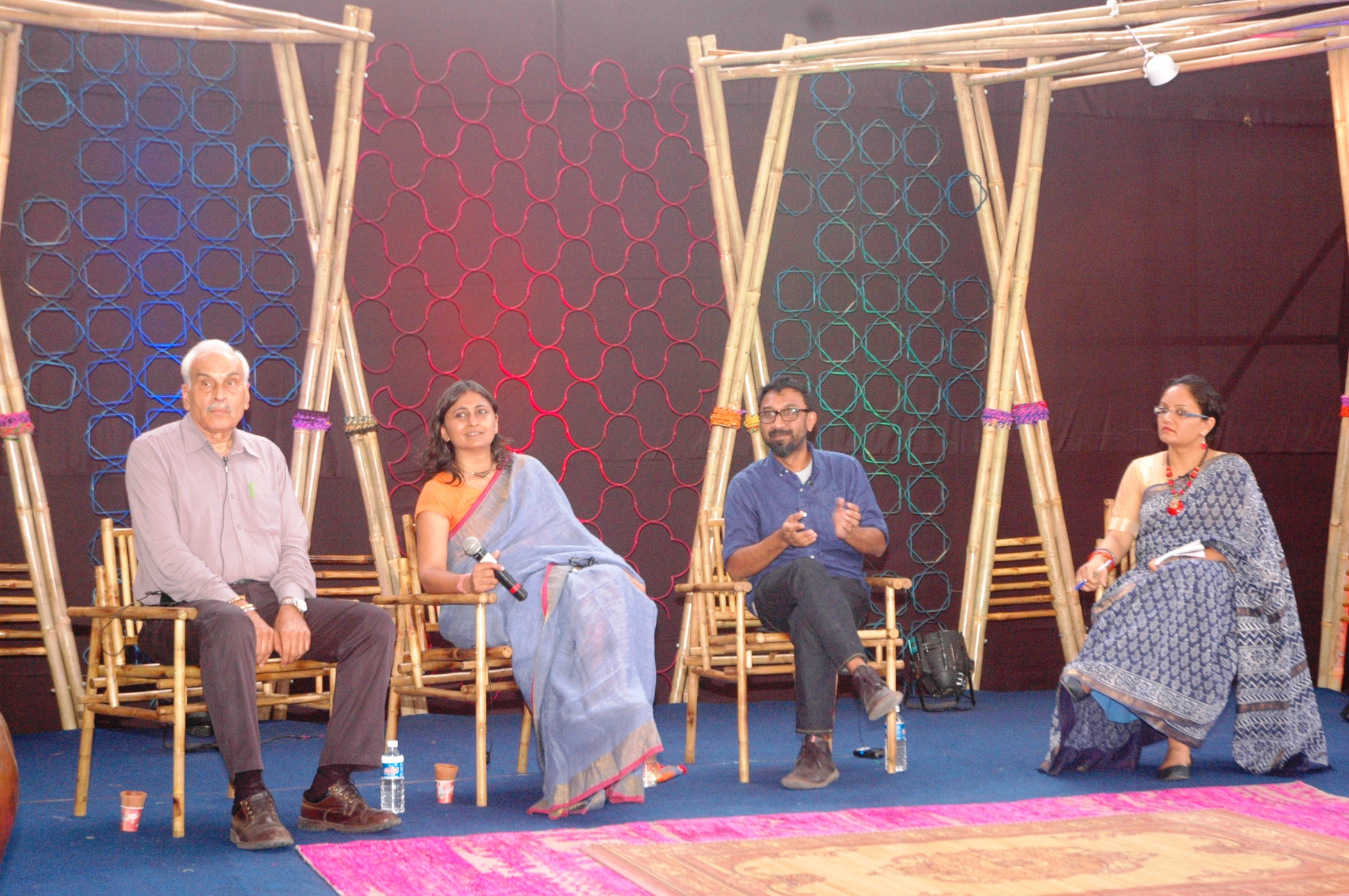 Press Release
The concluding day of the Jaipur Design Show 'Ninedotsquares', presented by RK Marble, witnessed a 'Chai and Chat' session withdesign experts Sandeep Sangaru, Meghna Ajit, Arun Mahendru and Megha Bhatnagar on the topic 'The mystery of bamboo construction unfolds'.  
The session commenced with the designers emphasizing on the malleability as well as the benefits of using bamboo as the raw material in the current environment scenario. Designer Arun Mahendru spoke about the things that make bamboo an eco-friendly tree. He encouraged the audience to grow more bamboo trees as they emit 30% more oxygen and have minimum water intake during the growth years.
In addition, Meghna Ajit spoke about reintroducing bamboo as the 'Sustainable Material' in our lives. She made the audience aware of the usage of bamboo we make in our everyday lives in the form of chairs, table, and mudda among others.
Lastly, Designer Sandeep Sangaru showcased his artwork which made use of bamboo in manufacturing stylized furniture for interior as well as exterior.