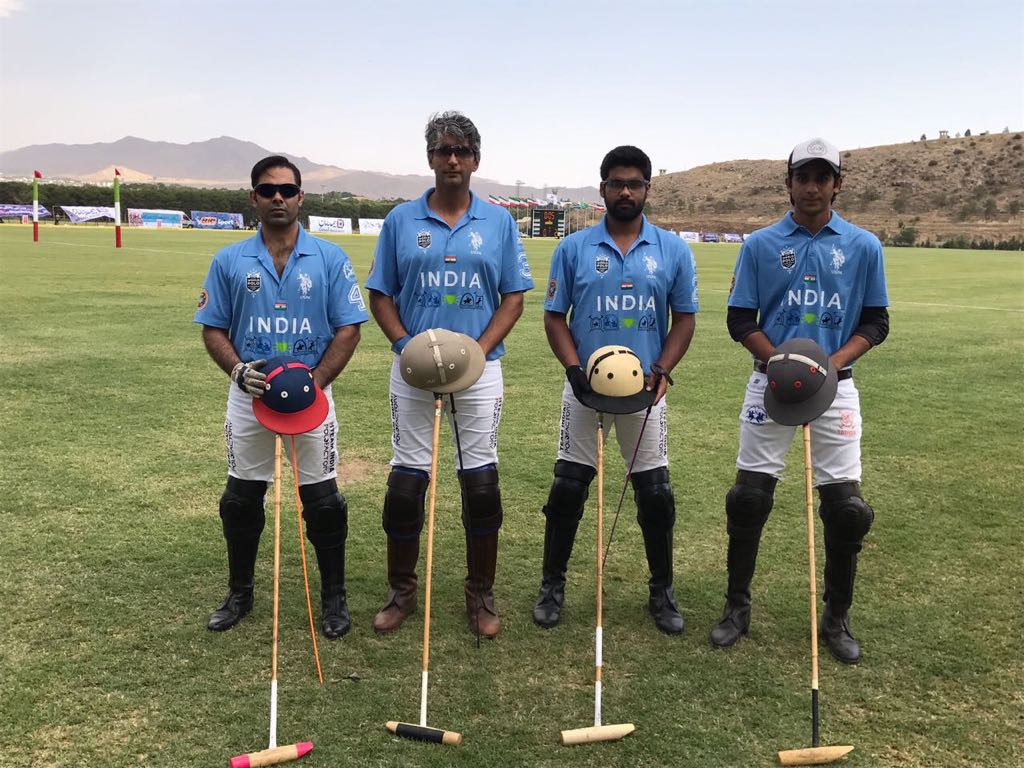 Press Release
Jaipur, 4 July: Indian Polo team began their account with a victory when they won against the Iranian team at Tehran on Monday by 10 goals to 8. Currently the FIP World Cup Play off Zone E is taking place in Tehran. In a thrilling match Dhruvpal Godara scored 6 goals, Angad Kalan 2 goals and HH Padmanabh Singh & Siddhant Sharma 1 goal each.
The Indian team will now play against South Africa on 5 July and Pakistan on 7 July. The final of the World Cup is scheduled to be played in Australia this year in October. 
An excited Maharaja Padmanabh said that he was gaining huge experience by playing in Tehran. It is to be noted that from among the 4 players of the Indian Polo team, 2 are from Jaipur — Maharaja Padmanabh and Dhruvpal Godara.