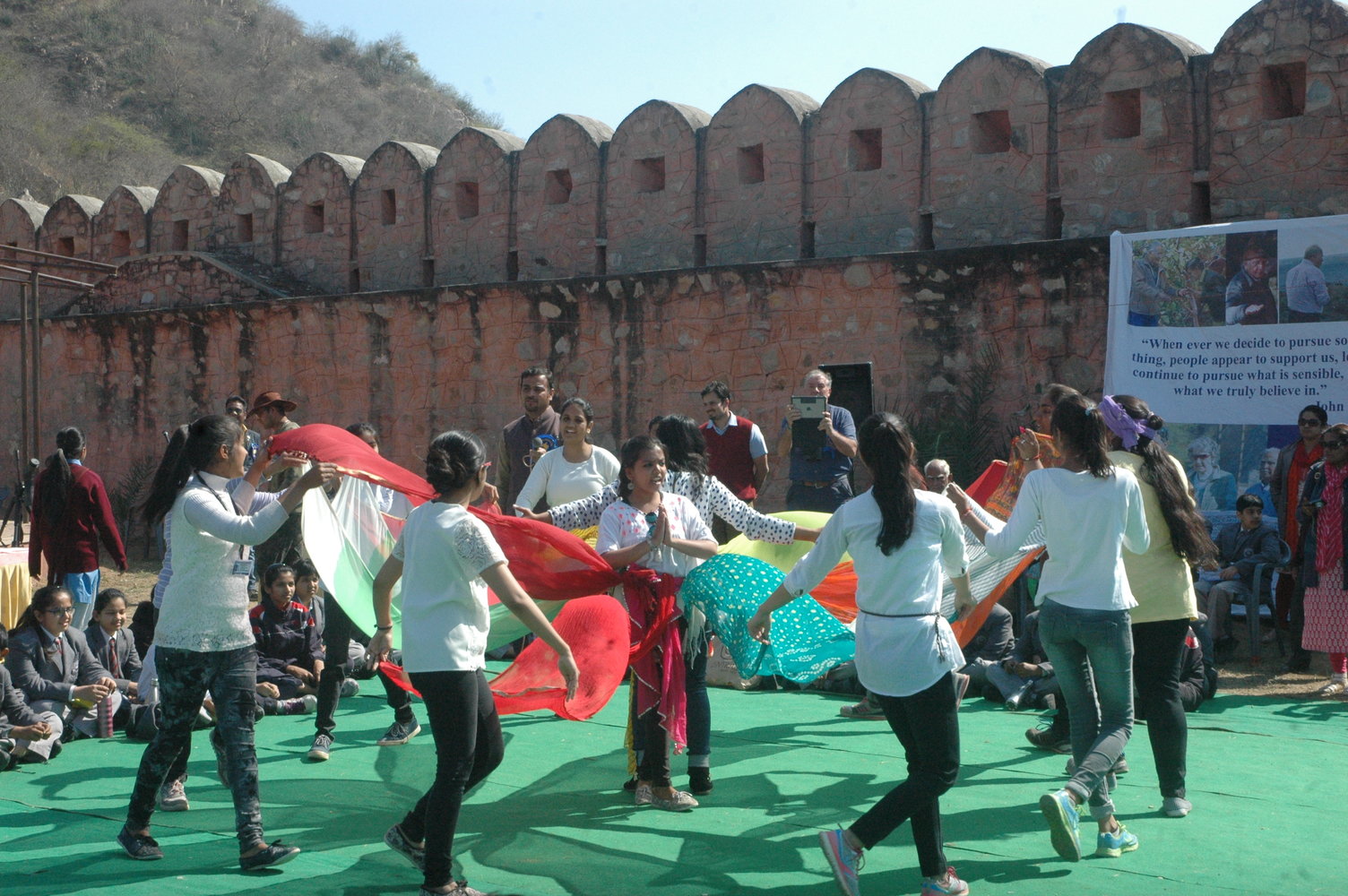 Press Release
Educational Sessions on fair conservation, bird breeding and migration
Street Play by college students
Jaipur, 10 February: The final day of the 20th edition of the Indian Birding Fair organised by the Tourism and Wildlife Society of India (TWSI), saw enthusiastic school children, assembled at the venue to witness the cacophony of birds like Siberian Ducks and Indian Spotted Billed Ducks wadding in the Man Sagar lake.
The co-founder of the British Birding Fair, Mr. Tim Appleton interacted with numerous school students in one of the educational sessions. He spoke of migration, breeding patterns and illegal killing of small and large birds. Honorary Secretary of TWSI, Mr. Harsh Vardhan said 'Tim Appleton's presence at the 20th fair has added one more feather in the conservation movement of this country."
President of Raksha, Rohit Gangwal, encouraged the students to create human networks to spread knowledge of birds among the population and improve the health and welfare of animals, to protect the environment. Theatre actor Pranab Mukherjee, enthralled the audience with his enactment of 'Tagore's Nature Poems' from Rabindranath Tagore's book Stray Birds. Project Manager of Important Bird Areas (IBA) and Indian Bird Conservation Network (IBCN), Raju Kasambe spoke about the rare birds in India and steps being taken by the government to locate these birds to ensure their protection and conservation.
To conclude the fair, students of Kanoria PG Mahila Mahavidyalaya, performed a street play on the impact of environmental changes. Nature experts and ecologists answered the queries of curious school children.