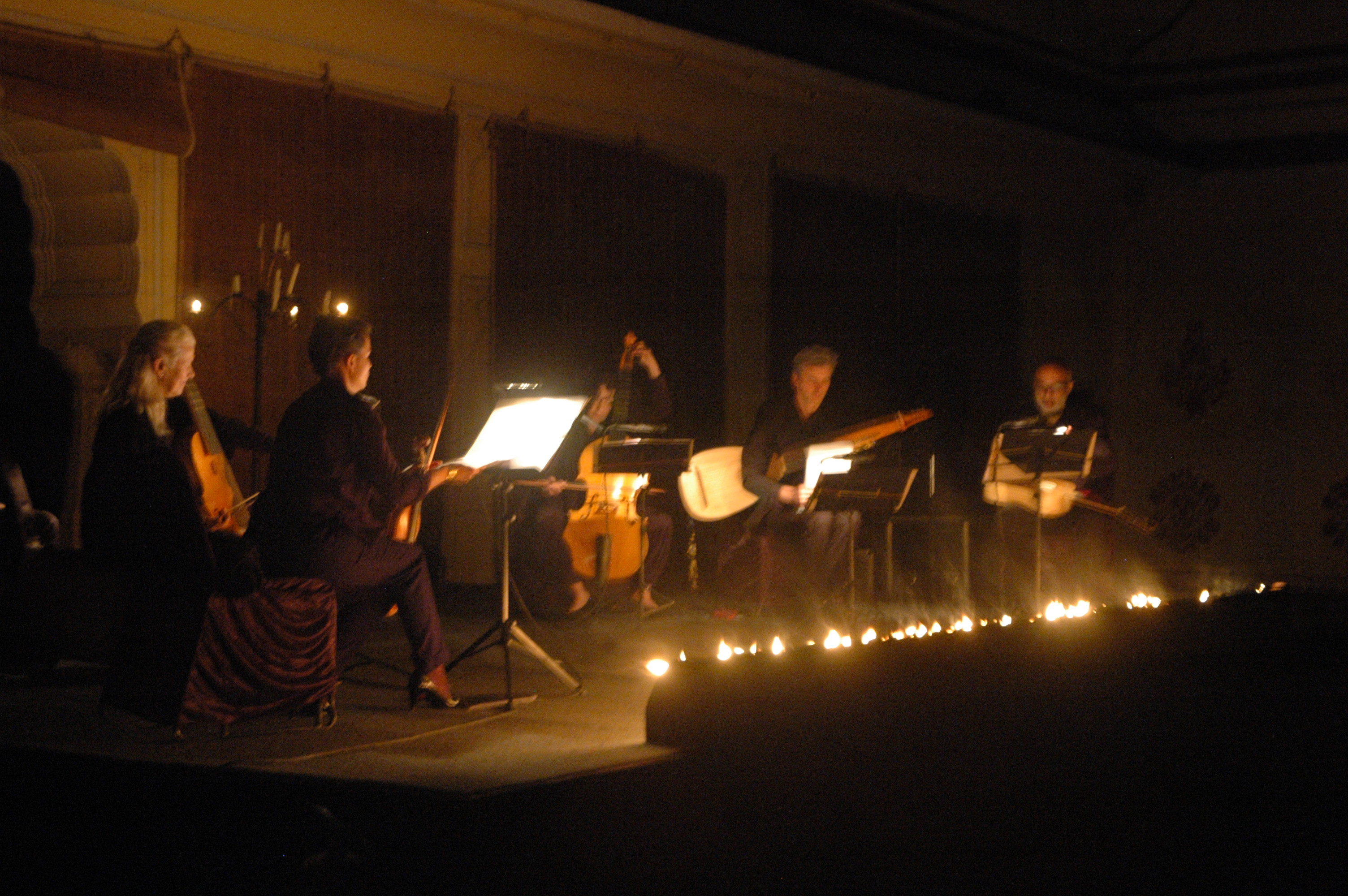 Press Release
FRENCH ENSEMBLE BRINGS MELODIOUS CLASSICAL MUSIC TO JAIPUR
Renowned French ensemble presented 'Venezia- Le Poème Harmonique' at City Palace of Jaipur . The performance was a celebration of Venice in the Golden Age of Baroque, when art music and popular forms came together and mingled. It rejoices a time when words and feelings had not yet been held in check by rules and codes.
The concert featured music in the streets of the city during Carnival along with Monteverdi's haunting tunes. This was followed by light, popular and humourous pieces written by Francesco Manelli. The beautiful piece is directed by Benjamin Lazar. The stage presented a magical atmosphere created with candles as the only source of light. The connection between music, movement and light is the root of the ensemble's work in its large-scale stage productions.
The performers of the show included – Fiona- Emileie Poupard on Violi;  Sabina Colonna- Preti on the Lirone;    Jan Van Elsacker & Serge Goubioud on Tenor; Jean-Luc Tamby on Bass Luth;  Samuel Domergue on Percussions; Geoffroy Buffière on Bass ; Francoise Enock on Violene;  Eric Andriant as Stage Manager and Vincent Dumestre for Concept and Artistic direction.
About Le Poème Harmonique
Founded in 1998, Le Poème Harmonique is a musical ensemble directed by Vincent Dumestre. Specialised in the music of the 17thand early 18th centuries, it has been renowned since its early days for its teamwork and its involvement with other artistic disciplines.