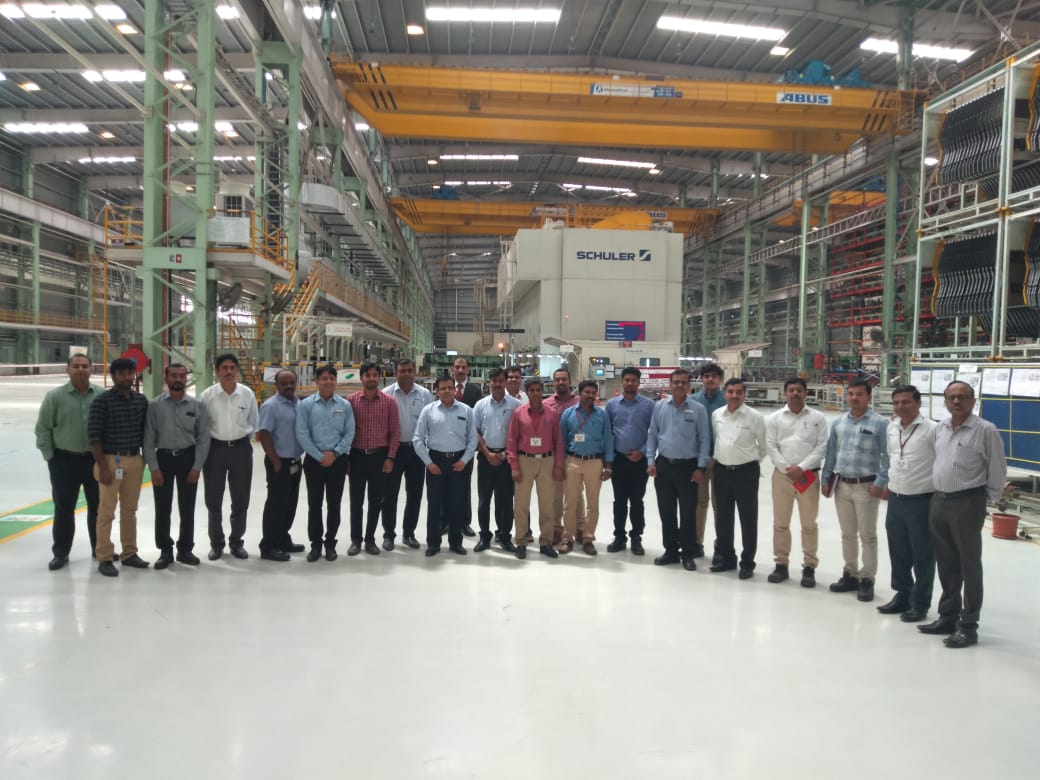 Press Release  
FICCI Rajasthan State Council has organized a 2-day 'Learning Mission' for industry members exclusively on manufacturing excellence. The objective of the Mission is to learn and understand the best manufacturing and quality practices. In this context the programme has begun  at Pune based projects: Mahindra Vehicle Manufacturers Ltd and FIAT India Automobiles Ltd. The focus of the 'Learning Mission' is to improve the competitiveness of manufacturing and MSME units for global competition. This was informed by Head, FICCI Rajasthan State Council, Mr. Atul Sharma.
Mr. Sharma further added that the learning mission is being attended by around 20 participants. The participants will stand to benefit with first-hand information and knowledge on best manufacturing practices. They will also get an insight into the practical aspects of implementing these practices across different sectors; identifying areas that have impact on the employee and ensure that corrective actions are initiated. They will also visit the actual implementation site.
It is to be noted that that industry and businesses worldwide are striving to formulate strategies, sharpen operations, bring down costs, improve quality and differentiate products to increase their worth in the market and this is an era of continuous improvement in thoughts & processes, which is the only way to move towards competitiveness. The 'Learning Mission' will share knowledge of the above qualities.